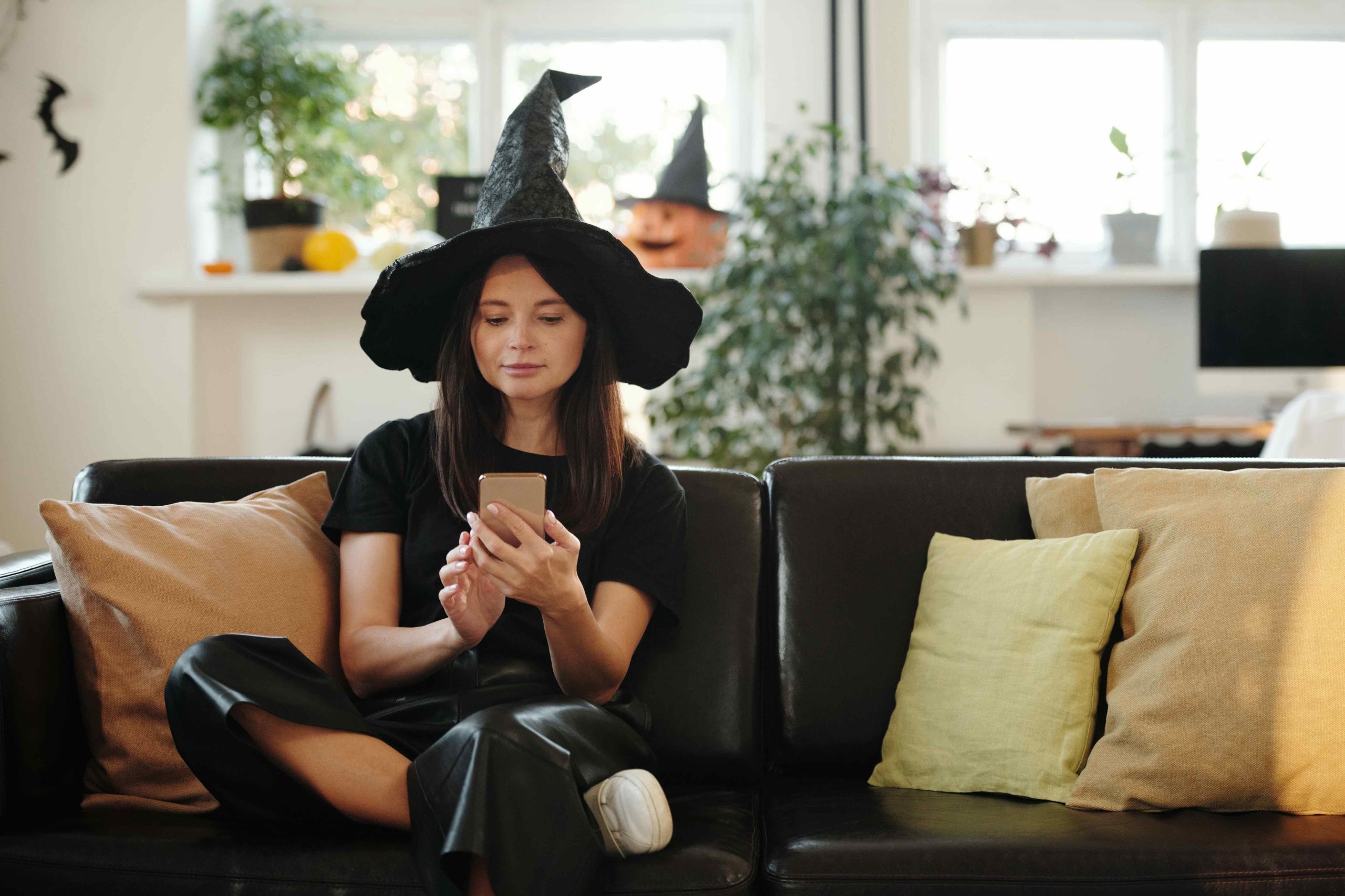 18 Oct

6 Halloween Property Marketing Tools That Will Give Buyers Goosebumps

We're big fans of Halloween here at Sona Visual. And since we're in the real estate marketing business, it should come as no surprise that we're also big on our Halloween-themed marketing ideas. To attract more buyers to your listing and business as a whole, you need the right tools to engage them. Here are 6 real estate marketing tools that will make your seasonal campaign absolutely spooktacular!
Phenomenal Property Photography
Since property listing photography serves as the foundation of your marketing efforts, it's wise to invest in quality images and partner with a professional photographer for them. A media expert believes in creepin' it real and capturing a property accurately but is also an artist and understands how to present it in the best light. Experienced photographers can capture a property that not only looks pristine, but also showcases the welcoming and warm atmosphere of the home, which is especially important during the colder months. Professional real estate photographers also deliver the highest quality images with faster turnaround times than amateur or hobby photographers. They understand that the real estate industry is competitive and truly never sleeps.
(Read more: 3 Brilliant Ways to Repurpose Your Professional Property Photographs)

Alluring Aerials
One of the best things about listing properties during the colder months is presenting the outdoor space. While spring and summer may be the peak seasons for real estate transactions, that doesn't mean a property – and its surrounding landscapes – can't shine on the MLS for serious buyers.
Aerial photographs and drone video footage are alluring, no matter the season! Capturing colourful fall foliage or even a winter wonderland landscape will drive any buyer appreciate the beauty of their future community. Real estate agents can display the impeccable quality of a property's roof, the majestic mountain views, or the nearby amenities that buyers care about, including schools, hospitals, shopping centres, and more. Aside from all the clear benefits, aerial footage is just plain cool. Or should we say enchanting?  Because we guarantee that they'll put any buyer under a spell.
(Read more: Benefits of Aerial Property Photography and Videography)
RIP to Boring Marketing: Revamp with Video Tours!
Top producers know that selling real estate properties isn't about "selling" per se – it's about educating. What makes your listing so special? Why is it so ideal for your perfect buyer? While written property descriptions are helpful, they're simply not as captivating as multimedia presentations. You can communicate property benefits and features best using video marketing. Videos make learning convenient and painless via easy-to-process demonstrations and visual aids, including footage and clips, motion graphics, titles, voiceover narration, and so much more.
Bonus points if you show your face in your property video tour using agent presentations! As human beings and social creatures, we're automatically drawn to faces, seeking connections with others. As an agent, it's important to be approachable and warm, so that clients see you as someone they can trust with the largest transactions of their lives. When you showcase your face, voice, and personality through agent presentation videos, they connect with your unique essence, making you far more memorable than realtors who don't use video marketing.
(Read more: How to Craft a Competitive Real Estate Video Strategy in 2021)

Frighteningly Accurate Floor Plans and Measurements
Every real estate professional knows that the purchase of a property is an emotional decision. But that doesn't mean facts and figures – which appeal to the logical part of our brains – aren't important! If anything, measurement reports and floor plans that are so accurate, it's scary, will only help you gain the trust you need from your clients since they provide clear information about the property. Everything from the layout of walls and other structural dividers, placement of doors and windows, total size, and the dimensions of rooms are included in these property reports.
(Read more: The Benefits of Professional Floor Plans and Property Measurements)

Spine-Chilling Social Media Content
Have you planned any Halloween-themed social media content will always lift your followers' spirits? If not, don't worry! It's not too late. Here are a few spooky ideas to engage past, present, and future clients online!
Host a pumpkin carving social media contest where participants have the chance to win a grand prize
Create and post your favourite Halloween memes
Share a slice of your personal life and show off your Halloween costume
Appeal to your DIY-lovin' followers with Halloween home décor guides
Maximize engagement on your Stories using poll stickers asking followers to vote on their favourite spooky movies, treats, books, and more
Remember, creating entertaining, educational, or inspiring content on social media is your chance to show your followers that you're relevant, in-the-know, and ideally, someone they'd like to work with. Don't be afraid to have fun and show off your personality online! After all, it's what makes you different from all the other realtors in your city.
Shameless plug: If you aren't already following us on Instagram, now would be a good time to do so since we're on the topic of social media. Every day, we post property marketing tips, the most sought-after properties in Alberta, and yes, real estate memes.
(Read more: Stumped on social media content ideas? Download our Social Media Monthly Calendar here)
Magical. Mesmerizing. Matterport 3D.  
The days are shorter. The temperature is dropping. Understandably, most people would prefer to cozy up at home with a Halloween flick and a pumpkin spice latte rather than face the elements to attend showings during this time of year. Luckily, we also live in the 21st century, where real estate technology is so advanced, buyers don't even have to leave the comfort of their current homes to shop for their new ones.
Enter Matterport 3D virtual tours. This technology is so advanced, you'd think it was witchcraft. Rather than bundling up, warming up the car, and heading over to a property for a showing, buyers can tour a home at their own pace with just a mobile device and Wi-Fi. Both residential and commercial real estate properties can be captured through a specialized camera that stitches 360-degree visuals of a property so that buyers can access an accurate, final 3D representation of a space. In fact, Matterport tours are so accurate, they're equipped with their own Dollhouse view, measuring tools, reports, and 2D schematic floor plans. In the eyes of a serious buyer, few things are more mesmerizing than a virtual tour of their dream home!
(Read more: How to Maximize Views on Your 3D Matterport Tour)
The Sona Standard
High quality property marketing assets. Professional, knowledgeable, and efficient media and measurement experts. Lightning-fast turnaround times. Whatever you need to sell more properties, faster, and for the maximum price, we've got it. No tricks, just treats.
Get in touch with our team of mystical marketing experts by email at [email protected] or by phone at (403) 980-9395 to schedule your booking consultation today. Don't be shy! We don't bite – hard 😉