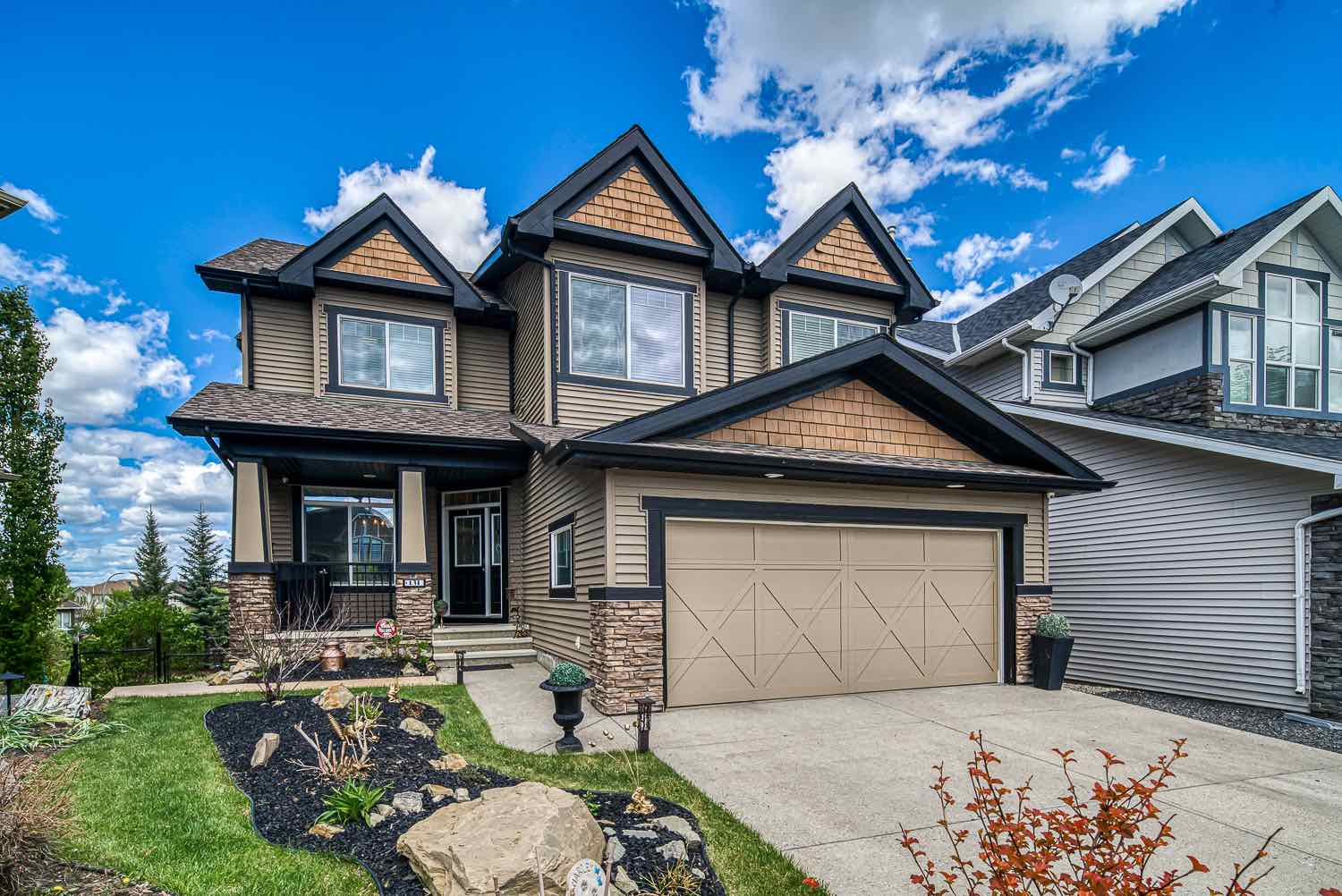 11 May

A Complete Curb Appeal Checklist for Your Next Listing

You only have ONE chance to impress a potential buyer, which is why curb appeal is so important. And it's going to take more than just bringing the garbage and recycling bins into the garage.

What not all realtors realize is that a buyer's first impression of a home isn't when they agree to visit a particular property. It's actually when they see the MLS listing for the first time on the internet. When you're competing against a sea of other listings similar to yours, you're going to need something spectacular to get buyers to stop scrolling and dig deeper.

Your marketing assets, including professional photos, video tours, and more, need to be mind-blowing. And one thing you can do to ensure that they are, is to prep the property, starting from the outside in. Trust us, it makes a huge difference in your final marketing assets!

Below, you'll find  a complete curb appeal checklist to make sure your listings are shoot-ready.

Front Entrance Focus
This is arguably the most fun part of the curb appeal upgrading process! The fine details are usually the most exciting and cost-effective updates for homeowners. Here's what you need to keep in mind to create a memorable front entrance:
A fresh front door can make a huge statement, especially if painted in a bold pop of colour that's pleasing to the eye
Frame the new door with symmetrical planters
Create an inviting atmosphere with a welcome mat
Elevate the hardware, including door knockers, doorbells, mail slots, and house numbers
Clean and tighten door handles
How focusing on the front entrance elevates your marketing:
It's all in the details! Creating a cohesive colour scheme with hardware will make HDR photographs more pleasing to the eye
Nothing screams "Look at me!" like a freshly painted front door, especially in videos and photos. It will likely be the cover photo and thumbnail or your listing

Green Thumbs
Green is a powerful colour that makes us humans think of growth. Embrace nature in your property listings to evoke a feeling of abundance in buyers. They'll associate greenery with feelings of refreshment, peace, rest, and security, which is important when shopping for their dream homes. Here's what you need to amp up the greenery in your listings:
Rev up that lawn mower because the lawn needs to be trimmed and edged to perfection
Get rid of any weeds and fill in barren spots
Overgrown hedges and bushes should be shaped
Add flower boxes to front windows to add colour to the listing
Spread mulch over garden beds and can also create borders along walkways
How using your green thumbs elevates your marketing:
Using aerials to create eye-catching listings online? A freshly cut lawn and pops of colour from flower beds give off the impression that a property is well-maintained, therefore increasing its value to a potential buyer
When it comes to video marketing, a viewer needs to be hooked within the first 2 seconds, otherwise they'll keep scrolling. If you begin your video with shots of a home's incredible landscaping, you're sure to receive more video views and shares
Worried about grey skies during your property photo shoot? Not a problem! Blue sky replacements can create the bright ambience you're looking for, and will look fantastic against lush green grass
(Read more: 5 Benefits of Using Aerial Property Photography and Videography for Real Estate)

Outdoor Oasis
We're not going to go into the year we've just had, but it's pretty evident that the demand for comfortable outdoor living spaces has floated to the top of every buyer's must-have list! Here's what you need to create that outdoor oasis every buyer craves:
Place new furniture, like a swing, bench, or casual chairs on the porch and garden areas
Use a pressure washer to clean up a property's siding, driveway, and patio
Clean windows and screens inside and out
Refresh the paint on wooden fences
How creating an outdoor oasis elevates your marketing:
Since you're selling a complete lifestyle, not just a property, showcasing outdoor living spaces in listing photographs and videos is more important than ever
Yes, virtual tour cameras pick up dirt on windows and screens in the same way that photo and video cameras too! Ensuring all glass is spick and span will elevate your iGUIDE or Matterport Tours
Not looking to invest time, energy, and resources to staging an outdoor space? Virtual staging is low cost, no effort on your part, and highly valuable for buyers and your brand as a realtor
The Sona Standard
There are first impressions, and then there are
lasting
impressions. With our outstanding media services, rest assured you get both! Whether you're looking for a full video tour, complete with motion graphics and your choice of audio, or professional photos that get buyers to do a double take, we've got you covered. Contact our team at
[email protected]
or call (403) 980-9395 ext. 104 to get started.
P.S. – Don't forget to follow us on social media @SonaVisual for more real estate marketing tips!