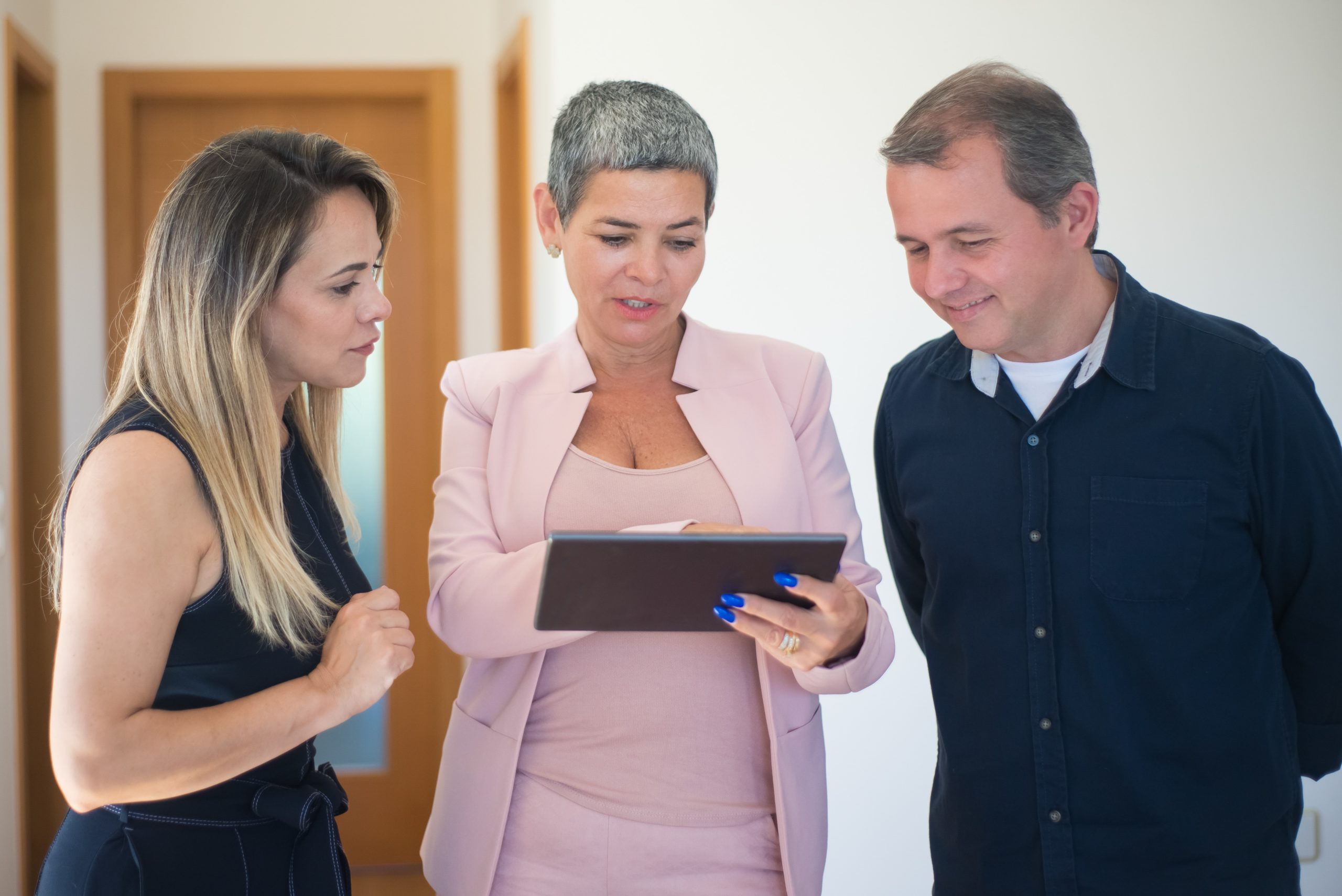 16 Dec

5 Future-Forward Marketing Trends Realtors Can Leverage in 2023

2023 is set to be an exciting year for real estate marketing. Are you up to date with the key trends? If not, you'll want to keep your eye on what's emerging in the industry. Keeping up with marketing trends and using them to your advantage is vital to the success of any real estate professional who wants to stay relevant in the industry. You'll stay ahead of the competition, guide your content in the right direction, and provide even more opportunities in your career.

The following 5 trend insights will allow you to better understand how technology is impacting the future of real estate marketing. We're sharing how you can use it to grow your business below!

Chatbots and AI Development in 2023 
Artificial intelligence (AI) is shaping the future of real estate marketing. In fact, the most exciting application of AI for realtors is through chatbots. We foresee many more real estate professionals leveraging AI chatbots in 2023. Why? Because of the convenience and ease it provides clients.
Chatbots for buyers
Chatbots can be programmed to provide buyers information about properties for sale. This includes details about the location, size, and features of the property. They can also assist potential buyers in scheduling viewings, answering questions about the buying process, and addressing their main concerns.
Chatbots for sellers
On the seller's side, chatbots can be programmed to schedule appointments and calls with their agents. A key trait of successful agents is responsiveness; however you may find that you can't always be available for a phone call if you're meeting with another client. Chatbots help sellers schedule a time to connect with you. This eliminates the headache of playing "phone tag" with sellers.
Chatbots for agents
While chatbots are extremely beneficial for buyers and sellers, they're also a useful tool for realtors. They save time and increase efficiency by providing information and assistance to potential buyers, generating leads, and providing seller support.

URL and IRL: Digital and In-Person Touchpoints
Digital means of real estate marketing have become a necessity in the last few years. This is no surprise after a global health crisis and a shift in consumer favour towards convenience and remote-first solutions. However, buyers and sellers are missing the in-person connection they have with realtors like you.
Why is this? Well, human beings are social creatures. Physical in-person connection is important for a variety of reasons. For one, being physically present with others allows us to engage in nonverbal communication. This includes facial expressions, gestures, and body language, which can convey a lot of information and help us to better understand each other. Physical proximity also allows us to build deeper, more meaningful relationships with others, and can facilitate the development of trust.
You're already engaging with your sphere of influence through social media, your website, newsletters, and the MLS. In addition to your digital efforts, why not add in-person instances of connection? Hosting in-person client appreciation events, meeting up for coffee, and sending physical gifts goes a long way in nurturing relationships this 2023.
(Read more: Why People Still Want Printed Copy in a Digital World)

Vertical Video Content
It's no surprise that short-form video content like Instagram Reels, TIktoks, and YouTube shorts will continue to dominate the online space in 2023. With dwindling attention spans and changing social media algorithms, you can communicate who you are, what you do best, and why you do it to a greater amount of people in a shorter timeframe.
If you're all-in on vertical video this 2023, here are a few tips to creating some stellar bite-sized content pieces:
Hook 'em in 
Use a powerful hook within the first 2-3 seconds of your video to encourage your audience to watch the whole way through
Hashtags are still valuable 
Include relevant hashtags and topics selections within the post to increase visibility and ensure you reach an audience who is interested in your niche
Collaboration, creation, and community
Collaborate with other creators like other realtors, builders, media professionals, mortgage brokers, and other real estate-related figures to reach two online audiences (rather than just your own)
Outbound engagement
Build a community by making sure you respond to comments on your own videos, and by sharing, liking, and commenting on others' videos within your niche, too
Attractive thumbnails
Use a captivating and enticing thumbnail to encourage more viewers to click on your video
Short and snappy!
Short-form video is meant to be entertaining in a way that inspires viewers to act. Make sure to include a call-to-action within your video and experiment with audio trends and content formats to see what your audience best responds to
Sona Golden Nugget: Many viewers will watch your video on mute. They may be in a public space and don't want to disturb others, or they may have their audio settings set up so that videos don't begin playing sound as they scroll through their devices. Either way, you'll want to ensure that you have auto-captions set up to provide subtitles to your videos.
(Watch now: Here's an example of what a one-take-shot property vertical video can look like.)

Social Media as a Client Service Tool
We're seeing a rise of social media use as a service tool in 2023. Though it should be noted that phone calls, text messages, and emails are the preferred means of client service communication. Here are a few ways you can use social media as a client service tool this new year:
Provide a Frequently Asked Questions pinned post or highlight to address common questions
Nowadays, prospective clients perform a ton of research on a real estate agent prior to making the first point of contact. They'll want to scroll through your website, read Google reviews, and check out your social media pages for information about you. Why not save them time by answering questions you know they'll have? Doing so is beneficial for you because 1. You've already demonstrated how you can add value and 2. Those who reach out to you after they've performed their research are very warm leads.
Monitor comments, posts, and direct messages for inquiries or complaints
Social media is a fantastic channel for addressing inquiries and problems quickly and in real-time. If you see a positive post about your services, it's best to respond and thank the original creator for being an advocate for your business. On the rare occasion you receive a negative complaint, responding with empathy and offering a solution on a public forum will show that you are professional, and you take client satisfaction seriously.
Provide support through private messages
Many platforms, such as Instagram, TikTok, and Twitter, allow real estate agents to communicate with clients through private messages. This DM feature can be a useful tool for you to provide more personalized support to individual customers.
Leverage social media connections to request feedback and testimonial
If one of your clients creates a post raving about your services, include your post in your testimonial request for a 5-star review. It also provides a conversation opener for you to identify areas for improvement and make changes to better meet the needs of your clients.  You can thank your client for the positive post, and then send them a private message to see if there's anything else you can do make their experience even better.
Share urgent information and updates
Experiencing technical difficulties with your systems? Thank your clients for their patience online. Big news about interest rates and the ever-changing local market? Be the first to share your take and predictions. Keeping clients in the loop reduces the need for them to contact you directly with questions.
Speaking of social media, are you following us on Instagram, Facebook, Twitter, LinkedIn or YouTube yet?

Virtual Reality Experiences
Virtual reality creates immersive computer-generated environments for user interaction. VR is used in gaming, simulation, and interactive experiences like iGUIDE and Matterport 3D tours. These virtual tours offer 3D replicas of physical spaces, used for property listings, travel destinations, event venues, education, and commercial spaces. In 2023, VR experiences will gain popularity among realtors for convenience, enhanced visuals, and increased marketing potential.
(We Watch now: Here's an example of an iGUIDE tour and a Matterport 3D tour.)
Benefits of Virtual Reality Experiences
Virtual tours offer increased convenience, since they allow users to explore a property or space from anywhere, at any time, without the need to physically visit the location. This can be especially useful for busy professionals or for those who live a long distance from the property. With a rise in inter-provincial relocation from other Canadian markets to Alberta, out-of-town buyers greatly benefit from virtual tours.
Matterport 3D and iGUIDE tours provide an enhanced visual experience. Virtual reality tours are a hyper realistic, immersive visual experience. Thus, they allow users to explore a property or space in detail. They're the perfect addition to your listing photography and video walkthroughs. This can be especially useful for getting a sense of the layout and flow of a property.
(Read more: Everything You Need to Know About iGUIDE and How to Get More Leads Using Matterport 3D Tours)
3D tours have higher marketing potential since they can be uploaded into the MLS, social media, and realtor websites. This advanced level of shareability makes it easier to reach larger audiences and showcase properties to potential leads.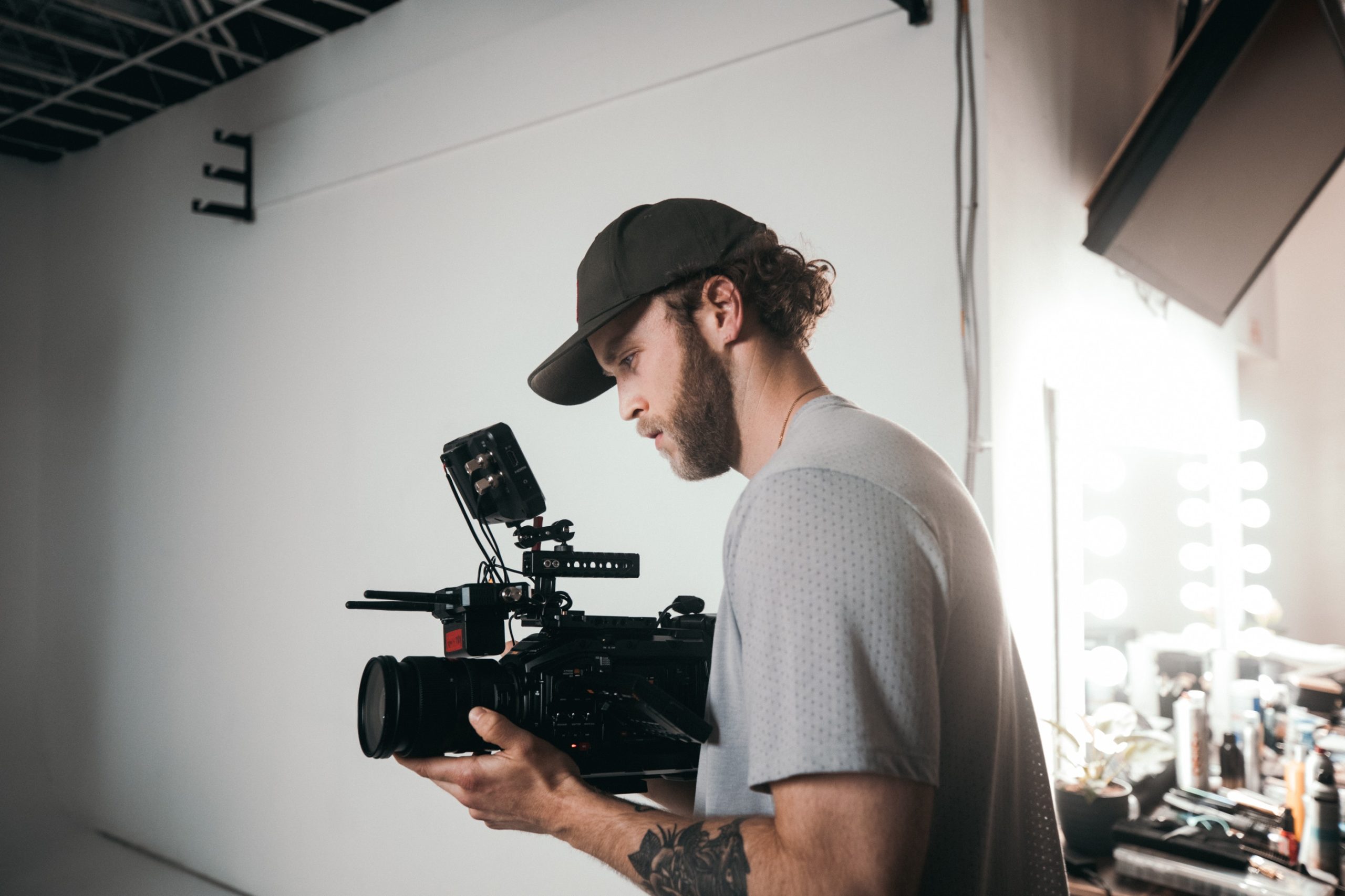 Rising to the Sona Standard in 2023 
As you know, the real estate industry is highly competitive. Being innovative can help you stand out from the competition. By adopting new technologies and offering innovative services, you're differentiating yourself from thousands of other realtors. You'll also attract more clients as a result!
That said, we know you'd rather leverage others' expertise in real estate marketing technologies. That way, you can focus on what you do best: closing deals, of course! With over a decade of experience in serving real estate pros and a few Top Choice awards under our belt, we're confident that we can provide you with marketing assets that convert leads into clients.
Ready to kick off 2023 with a bang? Get in touch with our team today by emailing [email protected] or calling (403) 980-9395. We can't wait to hear from you, you top producer, you!
P.S. – If you enjoyed this article, please make sure to share it with a colleague. Don't forget to follow us on social media @SonaVisual for real estate marketing tips, news, and memes!