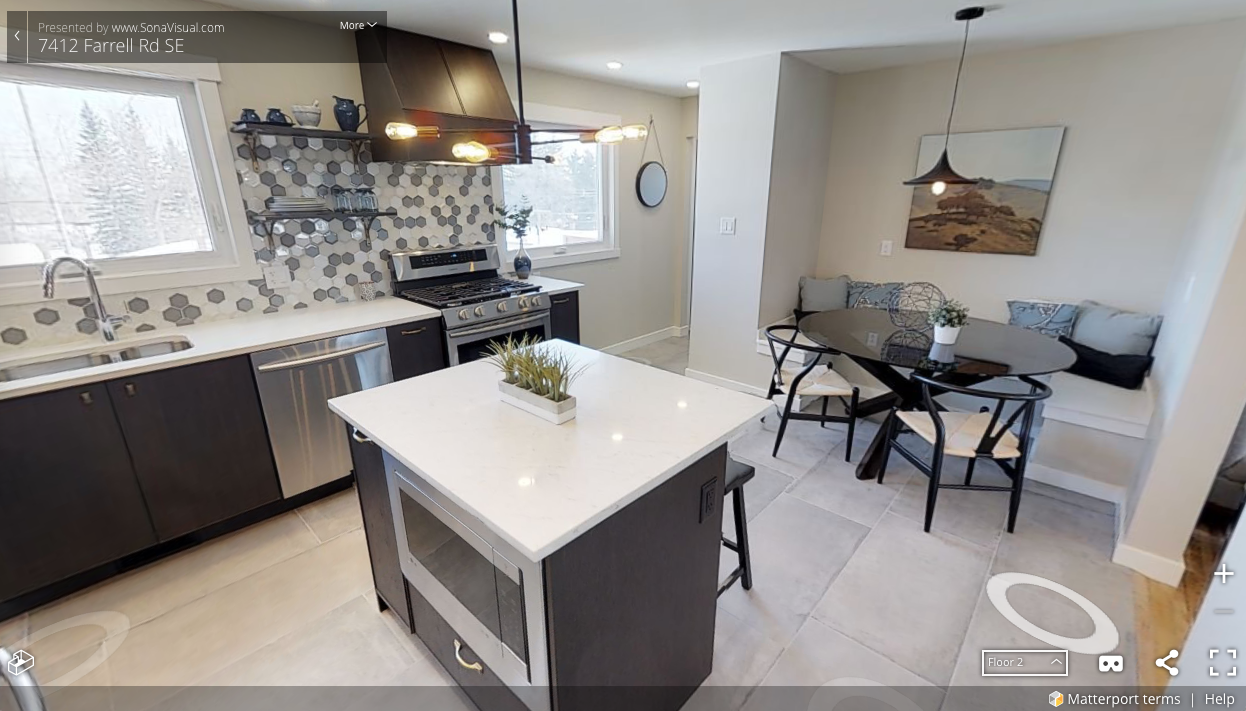 15 Apr

How to Get More Leads Using Matterport 3D Tours

Matterport – it sounds like a gateway to a fifth dimension from a science fiction movie. And in truth, that isn't all together inaccurate. It is a sort of gateway into a different world, but not one that travels through space or delivers you dinosaurs. The applications are far more practical in showing off real estate listings – and could be the most effective digital tool for this purpose on the market to date.
What does Matterport actually do?
Matterport 3D is the ultimate virtual tour. This special technology is brought into a space and takes a massive series of detailed digital photos. Later, these photos are stitched together in what resembles a video format. While the end presentation certainly accommodates some movement in a video-esque way, it is far more interactive.
(Read more: Why video is highly effective and why you need it for real estate)
The benefits of 3D tours for your clients
Viewers have the ability to move through the space with single clicks, becoming familiar with the turns and flow of the home right from their own computer screen. In this sense, you can relate a sense of environment and feel to people without them having to physically access the location.
Check out this example of a 3D tour for a commercial space!
Matterport also allows the creator to point out very specific details about the space to the viewer. For instance – if there is something special about the composite used to create the countertops in the kitchen, this is an aspect the matterport can highlight. When the viewer hovers their pointer over the beacon, an optional window of text describing the detail appears. These beacons make the endeavour even more interactive, not only providing more information to the viewer, but capturing their attention for longer as well.
How to use Matterport 3D to convert
So how does that translate into more potential sales for you? The objective in real estate is to have as many people as possible view a listing, increasing the potential for a sale. When the right buyer is out there, it is all about sifting through the non-buyers to reveal them. With its easy accessibility, matterport tours can be available to an infinite amount of people at any given time.
When you distill these benefits down, you realize that a realtor no longer needs to be present to show off a space. Certainly, nothing beats seeing the real thing in person, but realtors are extremely busy people. A Matterport 3D tour is a great way to introduce potential buyers to a space without wasting anyone's time. A buyer can still book an in-person viewing after the 3D tour.
On the flip side, a potential buyer might wish to contemplate factors regarding the space after a viewing, especially if they are considering multiple properties. The Matterport tour allows them to view the space and dwell on certain areas at their leisure. Multiple exposures to the tour could be the feature that seals the deal for some clients as they have more time to fall in love with it!
If you're ready to try Matterport, give us a call!