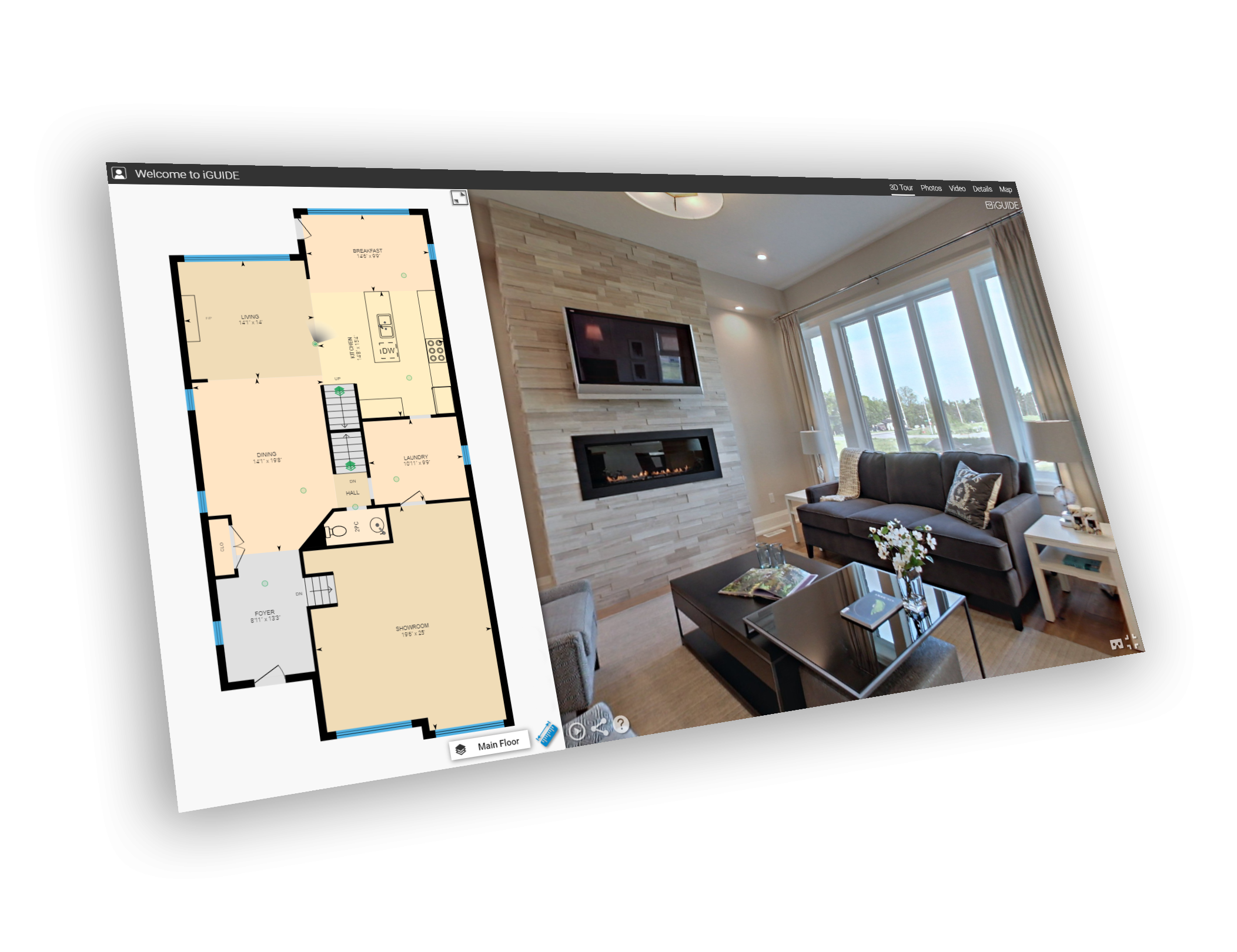 01 Jan

Everything You Need to Know About iGUIDE

In an increasingly connected world, home buyers expect more convenient ways to shop for homes online. In fact, one of the most convenient tools you as a real estate professional can offer to both buyers and sellers is an iGUIDE 3D Tour. With so much value bundled into one convenient package, iGUIDE provides an enhanced digital experience for viewers that converts.

Since you're already a rockstar realtor, you're probably already aware of the many benefits of adding virtual tours in your strategy. If you need a bit more convincing, we've created a free resource for that, too. Make sure to check out the 6 compelling reasons to use virtual tours in your real estate marketing!

Dedicate yourself to reading this resource that gives you the lowdown on the iGUIDE service and the advantages it offers for your business. Read on below and discover why you should include iGUIDE in your marketing plan!
Get the full picture with iGUIDE
Firstly, iGUIDE tours provide incredible 360-degree views, so it's no wonder they are a favourite among buyers. Allowing them to explore a space on their own terms, own time, and own devices while navigating through 3D panoramic images. In addition, a floor plan on the left hand side of the tour lets a viewer know where exactly they are in the home and which direction they're facing. Pretty cool, huh?
Only a click away
Get easy, instant access to downloadable measurement reports and empower buyers with full knowledge! Plus, the Measurement tool is available for viewers, too. They're able to measure specific features of a home, like fireplaces, doorways, and room dimensions! The digital image or the accompanying floor plan of every iGuide tour can perform measurements completely. Viewers can select between metric or imperial units of measurement. These options make it easier for you to communicate property size to international clients.
The choice is yours
Standard or Premium floor plans are available with every iGUIDE tour. Simply select the level of detail you desire!
Standard floor plans provide buyers with a thorough understanding of a property's layout and the size of the rooms. How the rooms flow into one another is important for all buyers. From families looking for their forever home to retired couples looking to downsize, this information benefits everyone.
For the more detailed oriented folks, a Premium floor plan also features door swings, kitchen islands, appliances, and more. These golden nuggets of information are an added bonus for buyers, and they're more likely to trust a realtor who goes above and beyond to provide a complete picture of the property.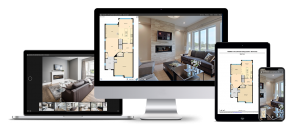 Build trust
Putting a face to a name instantly creates a connection with buyers because they are reminded that you're, well, an actual human being. iGUIDE's realtor feature card is available in the upper left hand corner of every tour. There, future buyers can find your name, contact information, and your perfectly lighted, professional headshot! If you're using iGUIDE tours for your other properties, they'll be able to follow a link within this dropdown option.
(Read more: How to Build a Brand as a Realtor)
Location, Location, Location
Using iGUIDE's Map feature, buyers can view the exact location their future home is situated in. Nearby parks, highways, and other community features can be seen through this invaluable iGUIDE feature. Viewers can also open the map in a separate Google Maps tab, allowing them to save the location, find directions, and access another set of features that Google provides.
Stay in the know with iGUIDE
Lastly, iGUIDE benefits you as a realtor because you can measure your marketing success. Curious to know how many people have seen your iGUIDE 3D tour? Want to know what features they're actually using when they've stumbled across it? iGUIDE Analytics has all the answers. Simply log on to your online portal!
Next steps
To learn more about our iGUIDE services, please view our Service page. There, you'll be able to view complete benefits, packages, and pricing for this incredible 3D virtual tour service. To make it easier for you, you may also dial our expert photography and measurements team at (403) 980-9395, or simply contact us with your inquiries!
P.S. – We constantly share snippets of our favourite iGUIDE tours on social media. Follow us on Instagram and Facebook!