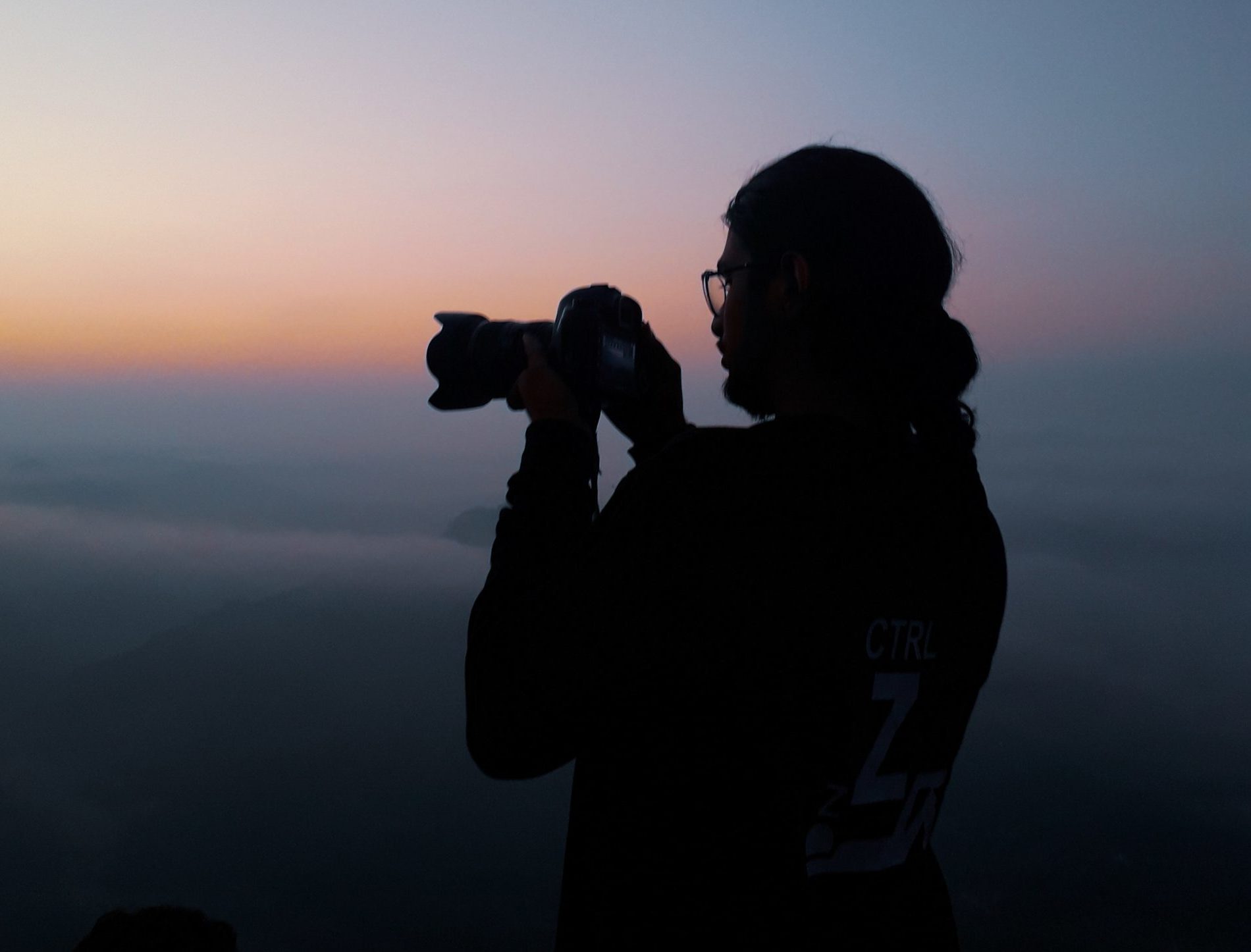 16 Feb

Top 6 Real Estate Marketing Tasks Agents Can Outsource

Outsourcing real estate marketing tasks can save you precious time (it can also save you from a ton of headaches!). With the busy spring market being around the corner, you may be thinking about going back to the drawing board and re-dedicating yourself to top income-producing activities. Assigning tasks outside of your expertise to others allows you to lean into your strengths. You'll have more time to focus on appointments, signing contracts, meeting with buyers, and generating leads – the top activities that will have the most impact on your real estate business.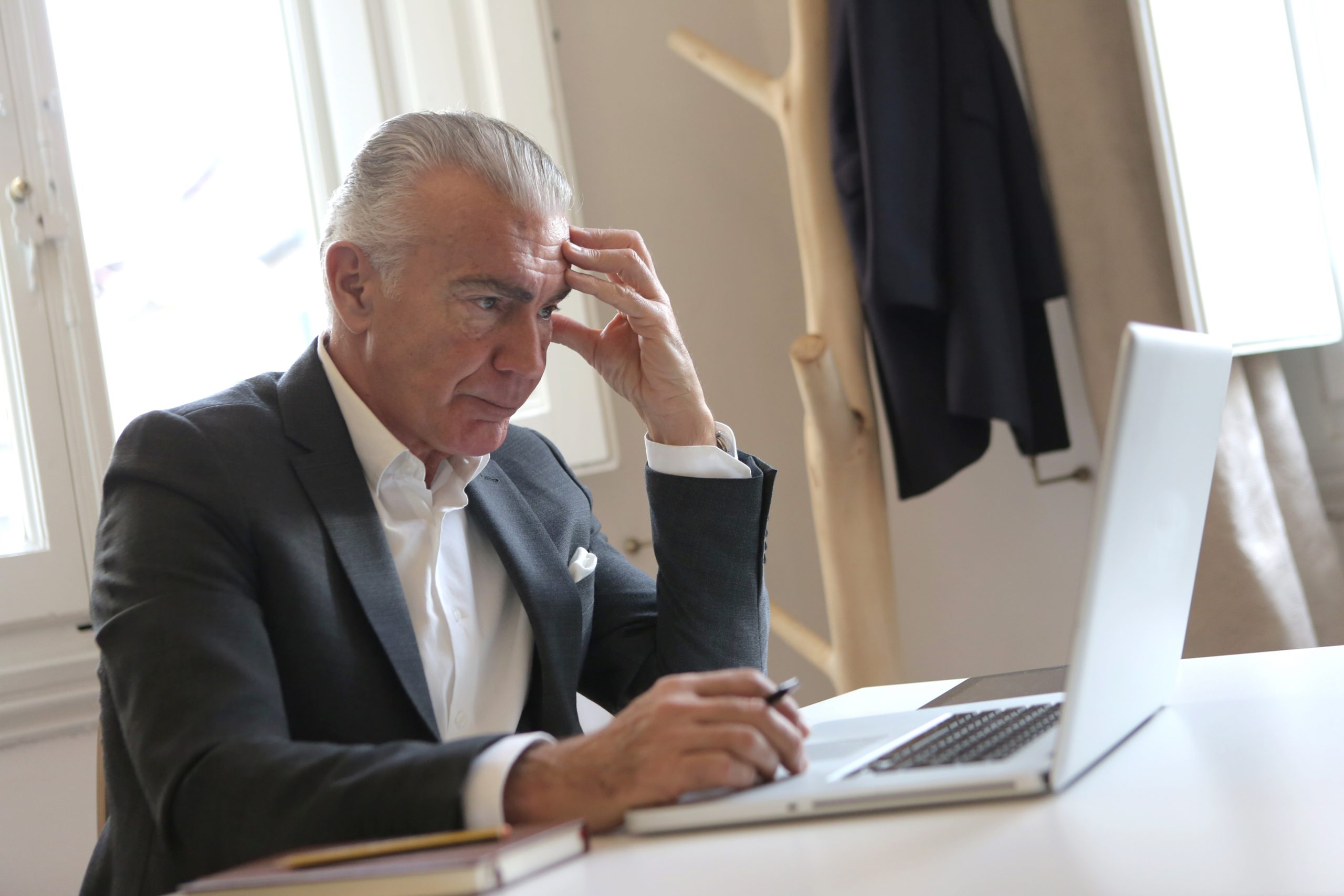 If you've been thinking about outsourcing real estate marketing tasks for a while, you're on the right track! Many real estate professionals have discovered that by freeing up their time, they can focus on selling properties, leading to greater profitability (and dare we say it – greater work-life balance). In fact, it's what scaling your business requires, especially if you find yourself consistently overwhelmed, missing deadlines, or even turning down work.
Let's be honest. For most agents, creating real estate marketing assets is a time-suck. Because you're already wearing so many hats, it's perfectly fine to turn to media and measurement experts for your property marketing needs.
You may be wondering what types of tasks you can outsource. Here are the top 6 real estate marketing tasks to leave to the pros!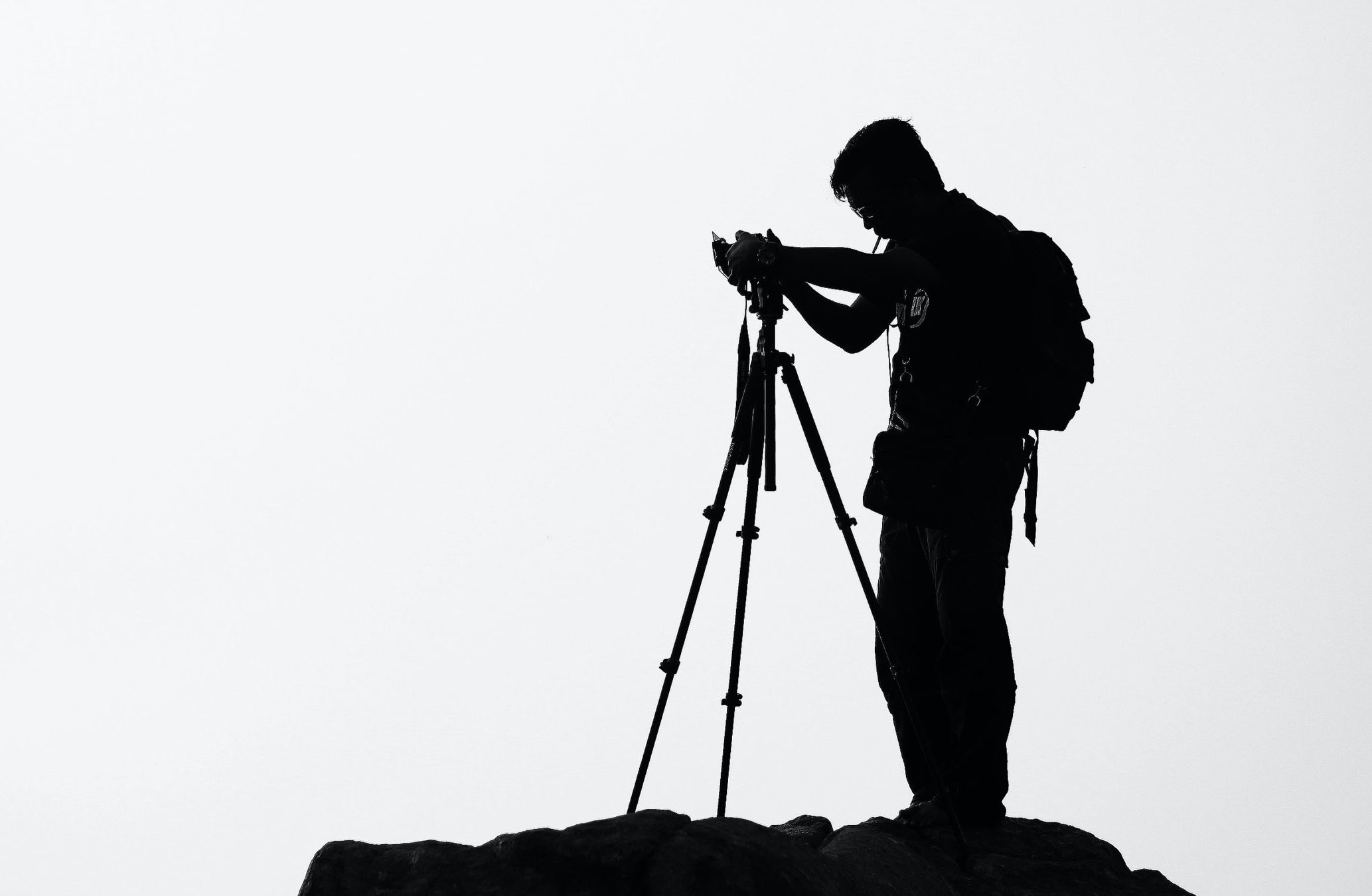 1. Property Photography
If a picture is worth a thousand words, professional property photography is worth thousands in commission. In fact, investing in professional real estate photography can have a significantly positive impact on a home's sale price and reduce time on the market, according to several studies conducted by Redfin, NAR, and VHT Studios. Because your property images serve as the foundation of your real estate marketing efforts, leaving this task to a professional is a no-brainer.
In fact, the cost of choosing amateur photos can be greater than you expect! While it's tempting to hire an amateur or to capture listings yourself to save a few dollars, you run the risk of late deliveries. Worse, the final images may not turn out the way you expect.
Why choose a professional real estate photographer?
Expert photographers have the equipment, expertise, and experience needed to take high-quality photos that showcase a property in the best possible way. They can capture the right angles, lighting, and composition to make a property look its best. They know how to use tripods, extra lighting, various lenses, and other equipment add-ons to their advantage. Once the space is captured, photographs must undergo an editing process to ensure colours are displayed accurately, levels are correct, and if required, touch-ups are completed. All this exceptional work is completed in a timely manner using efficient systems to ensure your photos have a cohesive look.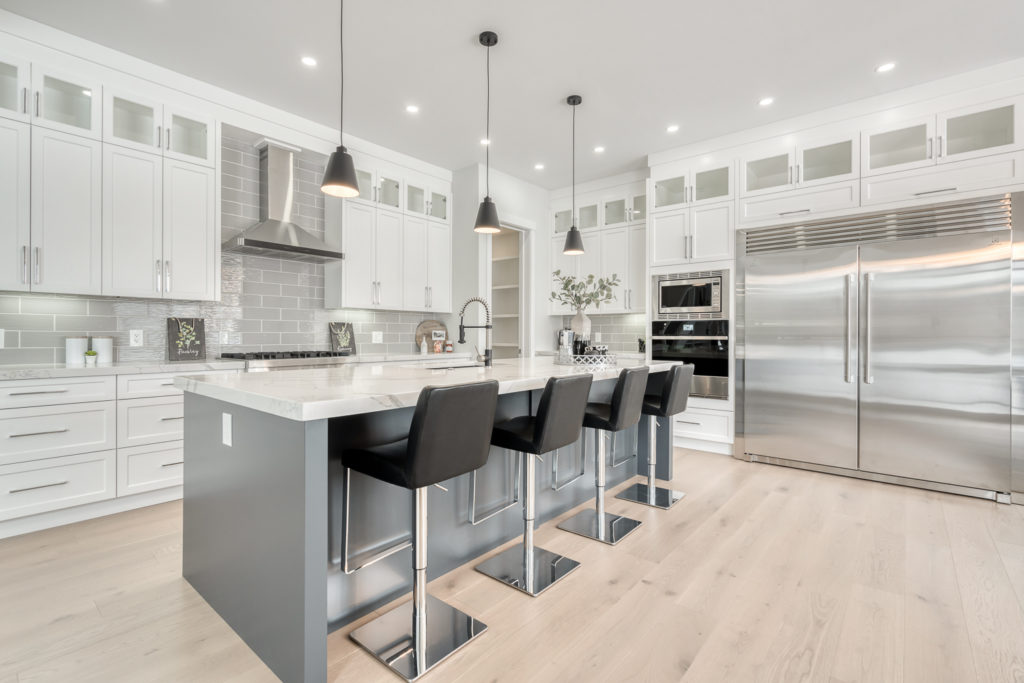 Still not convinced it's time to outsource? How would you like to take it a step further? To maximize the return on your professional photography assets, you can repurpose the final images to create social media posts, print marketing materials, website content, and unforgettable listing presentations. Repurposing is easy when your professional photographer provides you with both web and print-resolution images!
(Read more: 3 Brilliant Ways to Repurpose Property Photographs)

2. Videography and Property Walk-throughs
While many real estate agents use photography in their marketing, not all employ property videos. Using quality videos, like the example below, can help you differentiate your listings from the competition and stand out in a crowded market. Key word: Quality. That said, not every property video is created equally.
The REEL cost of amateur real estate videos
Poor quality video can be unappealing to potential buyers and may not effectively showcase the property. This can lead to reduced engagement with the listing, as viewers are less likely to watch the video or stay engaged for its entirety. Poor quality leads to limited reach, missed opportunities, lowered credibility, and negative perception – all totally avoidable results! That's why video marketing and property walk-throughs are among the top tasks you can outsource as a real estate agent.
Are steep learning curves the best use of your time?
And it's not just about the results. The learning curve for creating exceptional video content is quite steep. Even for professional videographers, post-processing activities like importing and exporting, cutting footage, colour grading, adding motion graphics, and selecting appropriate background audio is – literally – a full-time job. These tasks are not only time-consuming, but they also require a level of precision that can only be developed over time. Footage and transitions must be timed perfectly to the flow of the music. Motion graphics, fonts styles, and incorporated colours must be in line with your personal and brokerage branding. While we're all for developing new skills, you must ask yourself if your time and effort can be better used for prospecting, showings, and closing deals.
Furthermore, video is a highly shareable form of media that can be used on social media platforms. Because videos are most likely to seen by a wider audience, it's important to remember how it reflects on you and your business. Would you rather have more people what a professional-quality video or an amateur-quality video about your property listing?

3. Aerial Drone Assets
Aerial drone photos and videos are becoming a mainstay in real estate marketing. In fact, many property listing videos open with a sweeping shot of the surrounding community and views. On the MLS, you'll find aerial photos are employed to allow buyers to assess roof condition. Aerial assets provide potential buyers with a more comprehensive view of a property from a bird's eye view, helping listings stand out from others that rely solely on basic marketing tools.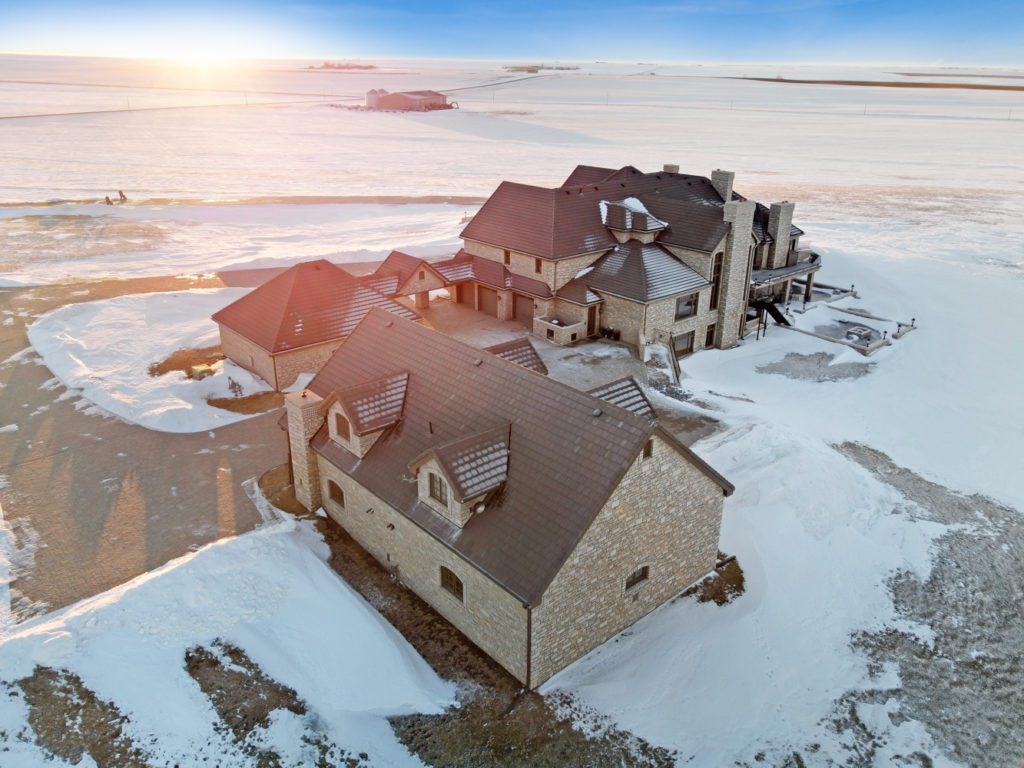 With so many benefits to aerial drone photography and videography, it can be tempting to take a DIY approach. However, it's especially important to outsource this marketing work as there are several barriers to entry when using this innovative technology. Investing in the drone itself is just the beginning. Learning how to use all its features, considering "No Fly" zones, navigating weather conditions, abiding by regulations with several governing bodies, and employing the final footage is a huge learning curve for agents. That's why aerial drone assets must be outsourced to a licensed and fully registered drone pilot.
(Read more: What You Need to Know About Aerial Drones for Real Estate)

4. Measurements and Floor Plans
Measurements and floor plans are critical components of a property listing, and accuracy is key. Outsourcing to a professional ensures that measurements and floor plans are precise, and there are no errors or omissions that could mislead potential buyers. In fact, any professional measurement technician you work with should have Errors and Omissions insurance. This means that they will take full responsibility for any liabilities, leaving you with zero risk.
Endless Uncertainties
Navigating Alberta's property measurement guidelines can certainly be tricky. Many of our clients have been coming to us confused with many questions and uncertainties! Think back to a time when you may have asked yourself the following:
Are balconies and parking stalls included when listing square footage information for condos?
How are the guidelines different for semi-detached and detached homes?
What does "paint to paint" even mean?
How do I go about measuring below-grade areas?
What types of equipment should I invest in? (Do people even still use measuring tape?)
How do I go about installing software so I can make floor plans?
When you outsource measurements and floor plans to a pro, you won't have to worry having all the answers. You can let your technician take care of maintaining equipment, measuring with precision, and drafting floor plans for you.
You can even request your tech to brand your measurement reports and floor plans according to your personal and brokerage guidelines. Not only will your measurements and floor plans be accurate, but you can also maintain a cohesive brand image for your marketing materials!

5. Social Media and Content Creation
Social media is a proven tool for you to expand your reach and connect with potential clients. Buyers are starting their home search online, so it simply makes sense to have a presence where they're already spending their time. Sellers are likely checking out your Instagram feed before Googling your name or visiting your website! However, with so many platforms to choose from and a multitude of features within each platform, it can be difficult to create a social media presence that's compelling enough to stand out from your competitors.
Social media marketing requires a certain level of expertise, including knowledge of the platforms, algorithms, and best practices. By outsourcing to a social media expert, you can leverage their knowledge and experience to develop effective social media strategies. It's not just about posting content – it's about creating a content strategy that aligns with your purpose and business goals, truly resonates with your audience, inspires viewers to act, and keeps followers coming back for more.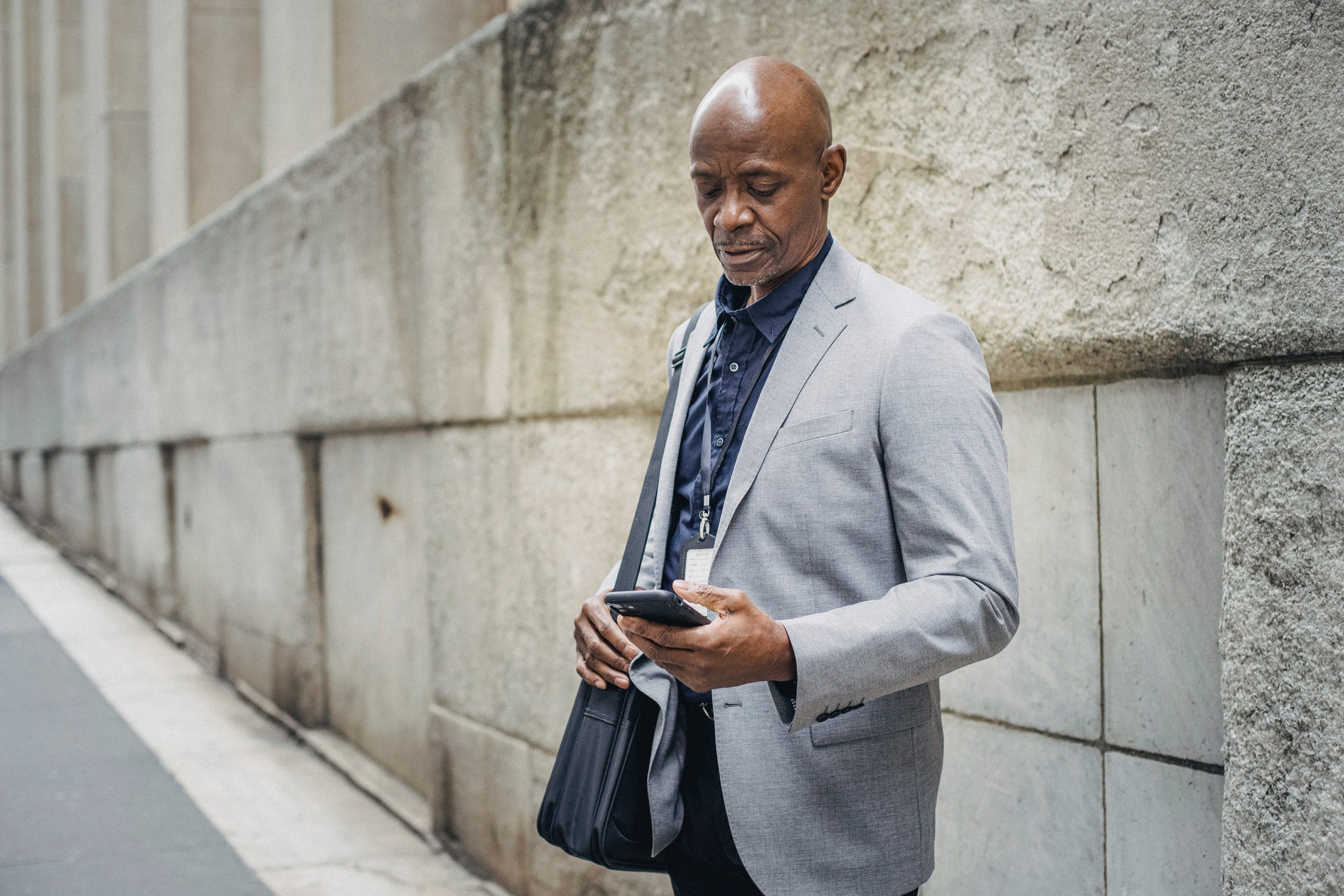 Building an online community is a long game. And anything you build long-term requires consistency. Half of the battle is simply showing up. But your days are filled with showing up to negotiations, client meetings, and property visits! That's why social media tasks often fall to the wayside. We know it can be challenging to find time for content creation, scheduling, and engagement. That's why we believe that social media management is best left outsourced.
Outsourcing to a professional ensures that social media efforts are consistent, with regular posting, engagement, and a cohesive brand message. You'll reap the benefits of a strong online presence while focusing on your top income-producing activities as an agent!
(Read more: How to Take Your Social Media Content from Good to Great)

6. Administrative Tasks and Scheduling
One of the biggest pain points agents experience with property marketing is coordinating the sheer number of experts needed for each asset. You'll be overwhelmed with the number of phone calls you have to make. Coordinating schedules between you, buyers, sellers, and fellow agents is already time-consuming as it is. When you add in a photographer, measurement technician, videographer, and possibly more experts into the mix, it's nearly impossible!
Luckily, you can outsource these administrative tasks. If you're working with a one-stop-shop (like us! 😉), you can arrange all your needed services all at once by reaching out to our team with just one simple phone call or email.

The Sona Standard
When searching for a marketing team, always remember that they're an extension of your professional brand. Your media and measurement technicians will be working within your properties and possibly interacting with your clients. They must be polite and professional. Meanwhile, your social media team is engaging with your online network – commenting, following, and posting on your behalf. This means that they must be exciting and friendly. Lastly, your administrative team will be coordinating with you or your team members directly. Organization and efficiency in your admin team is a must! Be mindful of who you work with, as they're ultimately a reflection of you!
With a decade-long track record and an award-winning team, Sona Visual is Calgary's top choice for media production and measurement services. Feel free to get in touch with our team at [email protected] or (403) 980-9395 for a complimentary consultation.
P.S. – For more marketing tips, follow us on social media. We're pretty active on Instagram, Facebook, and YouTube.