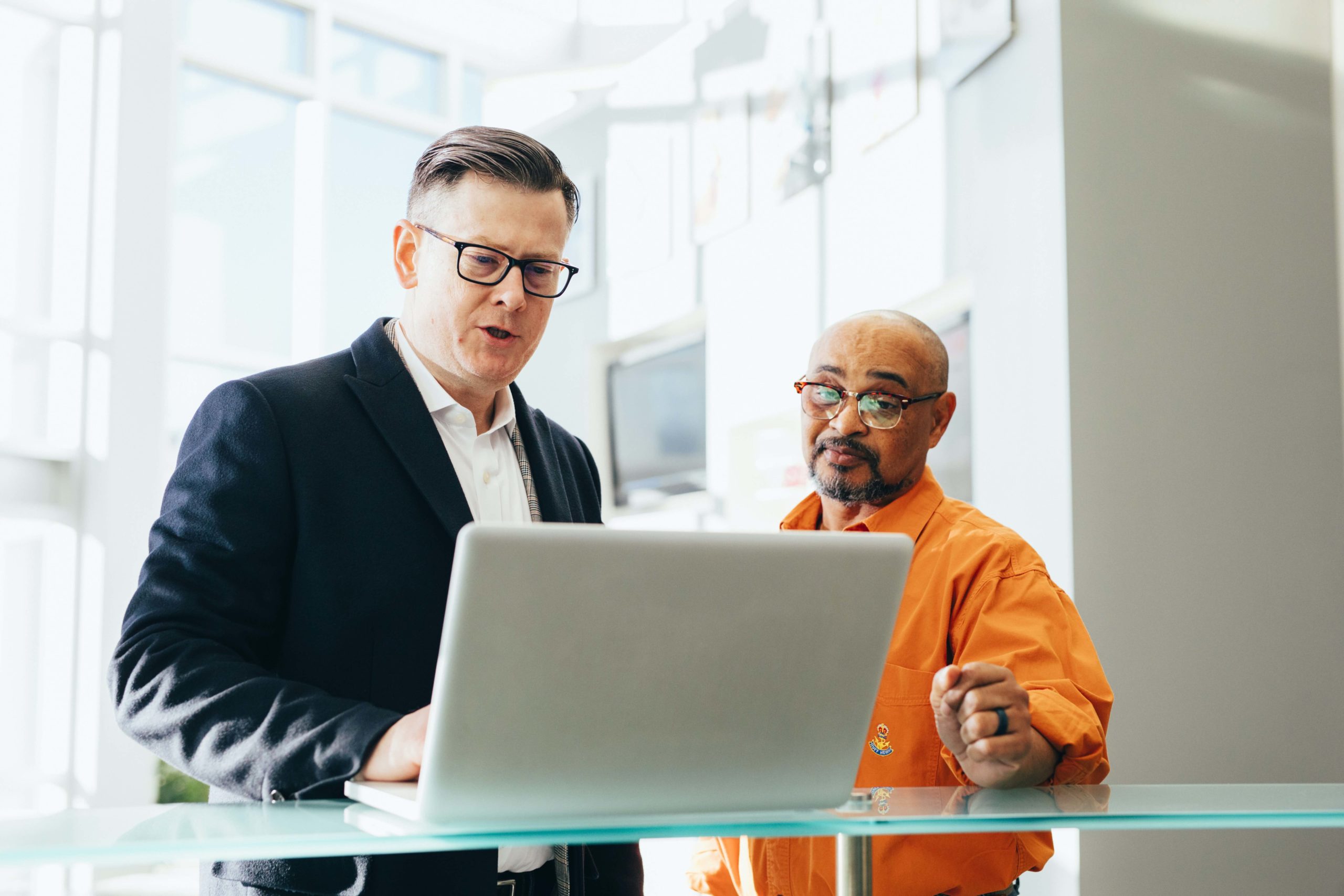 18 Mar

How to Create a Stellar Real Estate Listing Presentation

A stellar listing presentation is an essential tool for turning leads into clients. Think about how much work you put into generating leads in the first place. From creating consistent content on social media, regularly updating your Google Reviews, and keeping in touch with past clients through handwritten notes, it's safe to say that you're putting in a lot of to generate more business. It would be a shame if your leads didn't convert to listings!

Now's your chance to show sellers how exactly you plan to prepare and market their home to sell. Demonstrating your expertise and how your services are different from other agents is what makes a listing presentation stand out to potential clients. Homeowners have a number of different agents competing for their business, so it's important that you approach you listing presentations with your own philosophy and style.

Below are a few tips on how to create a stellar real estate listing presentation. No matter what your philosophy or style is, it's important to keep these points in mind!

Beautiful Design
First impressions count! No matter what information you present to a prospective client, how you present it makes all the difference in the world.
The first step to ensuring you create a beautifully designed listing presentation is to select a format. Most agents will use a PowerPoint, Prezi, or InDesign template. Some will choose to create their own from scratch, or even present using a video. Our recommendation is that you select a media format that demonstrates critical information and your personal philosophy clearly. There are endless media formats to choose from and it's up to you to decide what works best!
Once you've selected your media format, ensure that the fonts, colours, and overall visual identity are in line with your personal brand guidelines or your brokerage's guidelines. Consistency will help create a clean and composed feel to your presentation. Any images or videos you use must be professional quality, as these will reflect the quality of your work overall.
Short Overview or Agenda of Listing Presentation
A potential client is likely sitting through several listing presentations when deciding on which agent to work with. As you can imagine, with so many agents to choose from, this may be a time consuming process, even when they've narrowed down their choices to just a few realtors. Including a short overview or agenda with an estimated time of completion will show a prospective client that you value their time and what the presentation will cover. Agendas will also help you be more intentional about what's included in the presentation and allows you to organize your thoughts.
Feel free to include the ideal moments you'd like to take questions. Let them now if they can feel free to interrupt you during you during the presentation, after each slide, or save all of them for a closing Q&A session.

Biography 
The biography section is like a mini resume. You may include details about your real estate education, stats and figures regarding previous sales within the client's area within the past few years, and any awards and credentials you've received as a realtor. If you specialize in any specific communities or property types, this information should be included within this section as well. Remember, the point of this section is not to brag about your accomplishments, but to demonstrate that you are truly the best person for the listing, especially when you consider that there are thousands of realtors in your city.
If you're just starting out in real estate, you can also include a brief note about your previous experience in other industries. Make sure to mention how the skills that helped you excel in past positions will help you sell a client's home as a realtor today. Don't underestimate the power of soft skills. They're just as important as the hard skills you will learn as you become more experienced as a realtor.
The most important part of this section is to showcase your promise and your value to your client! What can you guarantee? What is your value proposition?
(Read more: Your personal brand awareness is key to attracting more clients. Here are 3 Ways Realtors Can Increase Personal Brand Awareness Using PR!)
Brokerage and Brand Information 
All real estate agents know the importance of selecting a great brokerage, but unfortunately, many clients won't understand how an agent's brokerage impacts the sale of their home. In this section of your listing presentation, clearly demonstrate how your brokerage differs from all the other reputable brokerages other agents are signed with, and why it's an important consideration when hiring an agent. Share all of the advantages your brokerage offers for prospective sellers, including a long history of success, technological tools provided for agents, and consumer brand awareness. Strong brand recognition is huge for sellers, and leveraging your brokerage and personal brand can go a long way in turning leads into conversions.

Client Information and Needs
Every listing presentation should be tailored to the potential client. You are likely competing with other realtors for the same listing, and you will stand out when your presentation resonates with the client personally. You may use a general template to start, but customizing the presentation will go a long way. Any details you know, such as their timeline, financial needs, emotional level about selling, and their motivation for moving should be taken into account and addressed during your presentation.
If you're unaware of those details, you can host a discovery session. Use this time to find out everything you need to know about your client. Why are they selling? When are they looking to move? In what areas are they looking to relocate? What did they truly love about their home that the next homeowner will love, too? Show that you're focused on their needs and be genuinely curious.
Local Market Data 
"Is now a good time to sell my home?" is a frequently asked question that a realtor will receive during a listing presentation. Be prepared to answer any and all questions about the current state of the local market, inventory, whether it's a buyer or seller market, economic factors, interest rates, and more. If it's a great time to sell, reassure them that they're making the right decision and use data to back it up. It's very helpful for prospective sellers to compare their home to a recently sold listings in the same community. Walk them through days on the market and listing vs. sold price for similar properties over the last year. Doing so will give them a good idea of what to expect.

Pricing Strategy 
Naturally, every seller will want to receive the maximum price for their home. That's why this section of your listing presentation is crucial to a successful conversion. Doing your research, presenting a recommended sales price, and being equipped with a report of recent sales of the neighbourhood will help you clearly communicate what your seller can expect to receive for their property in the current market. Take your time to walk them through your process of arriving at that number. All potential clients will appreciate a breakdown.
You can also include what factors do and do not affect the value of their home. What improvements can they make? How will your marketing strategy can help them maximize the selling price? Be prepared to answer a lot of questions in this section.
Pre-Listing Process 
How will you set the listing up for success before it hits the market? Generating initial interest requires a combination of staging and creating "Coming Soon" marketing materials to post on social media and your website. If you have any examples of what you've done for other clients in the past too, make sure to include them within this section. Before and After staging photos clearly demonstrate the preparation process, so include them if you have them. You can also provide a sample checklist of cleaning and maintenance options your seller can undertake prior to listing. These will give sellers an idea of what the property should look like before you schedule any media or measurement appointments.

Marketing Strategy
A potential seller will want to know what steps you will take to sell their home. They'll want specific details! Now's a great time to present the marketing you will do on a timeline or menu list format. Fill this timeline or list with details of what assets you will present on various channels. Share examples of your marketing work from previous listings, and feel free to repurpose professional property listing images, floor plans and measurement reports, videos, 3D tours like Matterport and iGUIDE, virtual staging, and more in this section.
The channels you will use are just as important as the assets you will place within them. Outside of the MLS, how will you get the word out about the spectacular property you are listing? Do you have a large social media following who will anticipate the video tour? Will you place the images on your website? Are you offering print marketing brochures and feature sheets at an open house? When the listing goes live, what can the seller expect in terms of online traffic, showings, and more?
Whatever your marketing plan is, explain that you go above and beyond in marketing. And then prove it! You can partner with a quality media and measurement team for your marketing materials.
(Read more: A strong social media presence requires consistent posting. Stumped on what to post? Here are 31 Social Media Content Ideas for Realtors) 
Next Steps
Treat every presentation as if it were a success and finish strong. Then, include action items at the end of your listing presentation. If they want to work with you, what are the next steps they need to take? Do they need to call you to schedule the walkthrough? Is it best for them to meet you to conduct a full comparative market analysis? Ensure you leave them with a thank you card for their time with your business card enclosed along with your complete contact information.
The Sona Standard 
Whether you're in need of emotion-evoking property video tours or laser-accurate floor plans for your upcoming listing, you can bet that our award-winning team has the team and tools to create them. Book our Calgary and Edmonton teams today!
P.S. – If you're looking for more marketing tips, exclusive offers on media and measurement services, and hilarious memes, follow us on Instagram, Facebook or Twitter! We're pretty active on social media.