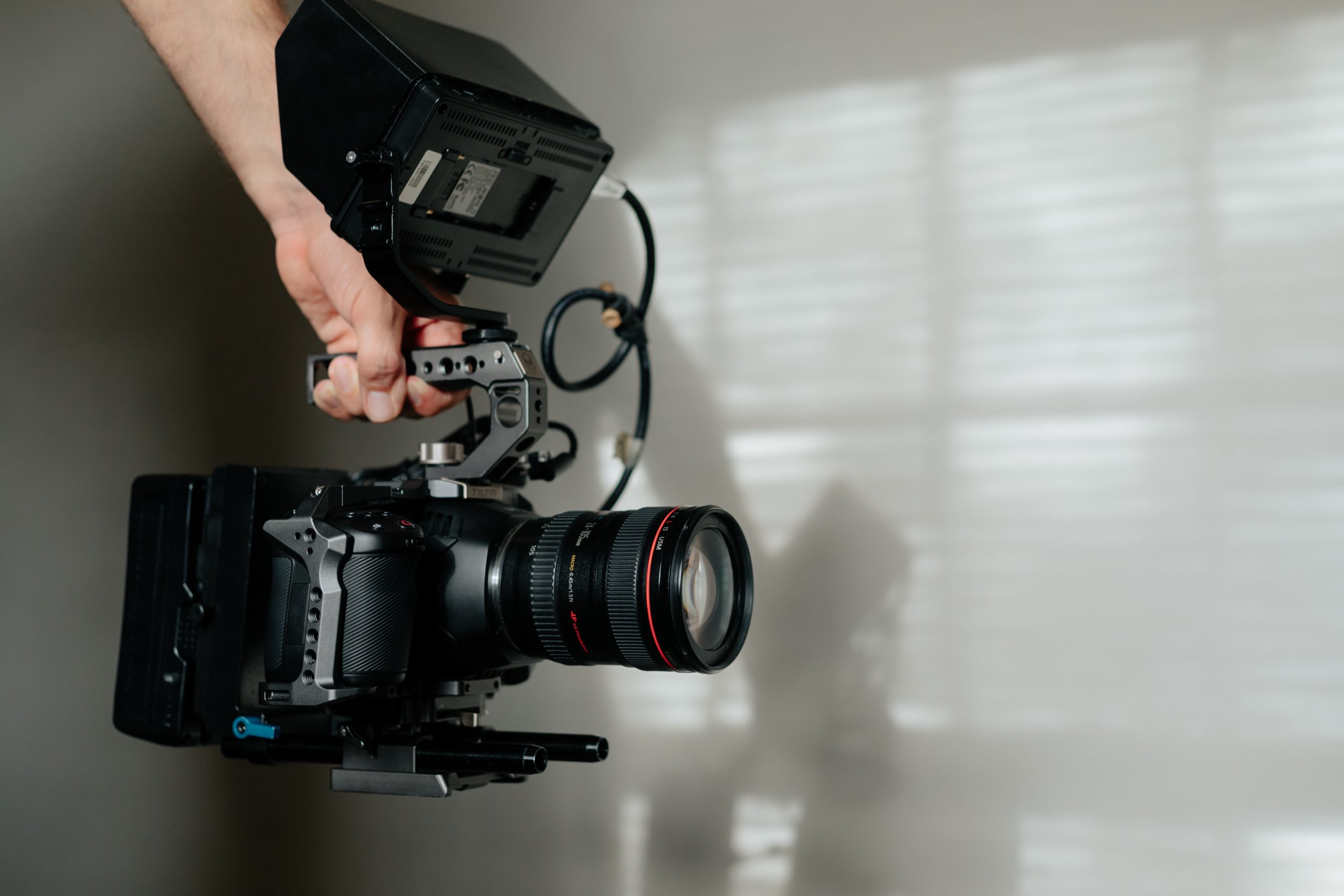 25 Feb

4 Reasons Why Your Marketing Strategy Needs Video Content

If you're not already convinced that video has officially arrived as the top form of online content, it's time to get on board.

Video marketing trends are becoming increasingly important to overall marketing strategies. According to the 2022 Wyzowl Video Survey report, 96% of respondents report that they have watched an explainer video to learn more about a product or service. More and more individuals, brands, and businesses are responding to clear consumer demands for more video content.

Have you been thinking about giving your marketing strategy a boost with video? Here are four benefits to consider!
Stimulate Buyer Interest with Property Tours
Fun fact: Real estate listings with video receive 403 percent more inquiries than listings without. Not only does it attract more viewers to your property listing, it's also a great tool for generating quality leads. Why are property tours so effective?
Well to start off, they demonstrate how spacious a property is and its layout. It's hard to capture the flow and feel of a space with only photography or floor plans, even though those assets do serve their own purpose in your marketing plan. With videos, the pace of visual movement coupled with select background audio, motion graphics, and expert composition can evoke different types of emotions in a viewer.
Not only that, but videos are information-rich and as a result, they drive deals forward. With property video tours, you can showcase more amenities within the local community, highlight unique features of the home, and include the property's history. Doing so allows you to resolve questions faster, leaving only truly interested buyers to reach out to you for more information.
While there are endless benefits of video tours for clients, real estate agents who employ them also realize a benefit for their own businesses. Of all buyers and sellers, 85 percent of buyers and sellers want to work with an agent who uses video as part of their marketing efforts
Shameless plug: Interested in seeing what a captivating property tour looks like? We have plenty of video samples on our YouTube channel. Don't forget to subscribe! We showcase new and notable properties in Alberta every week.

Elevate Your Personal Brand with Agent Presentations
In an industry as personal as real estate, showcasing your face and personality on video creates more opportunities for you to connect with sellers and buyers. Ultimately, your clients want to know who they'll be working with if they're curious about listing or purchasing a property. Real estate transactions are no easy feat and your clients want to know if you're someone they can trust!
Agent presentation videos are a fantastic way to humanize your brand and build trust by highlighting your unique self. Nobody looks or sounds exactly like you! Once you've covered the basics in your property video – great lighting, curated background music, and motion graphics for text highlights – it's time to step it up a notch. Why not add the secret ingredient (YOU!) to your property tour videos?
Agent presentation tours also highlight your leadership skills. As viewers watch you lead them through a property, you're demonstrating confidence, competence, professionalism, and knowledge – all important qualities that clients look for in a realtor. That sounds like a win to us!

Go Above and Beyond with Aerial Videos
Drone videography makes your listings more attractive, generating greater interest among viewers. Capturing superb scenery and surrounding amenities from a point of view not often used in other listings will make your property stand out online. Curb appeal and the exteriors of a property are important to some buyers. That's why aerial videos are among the best media formats to capture them. In some cases, you can even fly drone cameras indoors! Aerial videos ensure that buyers are spending more time on your MLS listing, website, and social media, making your digital presence much more competitive.
Aerial videos are highly beneficial for buyers because it provides more information about their potential new home. For sellers, it's also advantageous to showcase properties using aerial videos because it showcases the condition of the roof and the landscaping. Homeowners who take pride in the condition of their home would be delighted to work with a real estate agent who can highlight their efforts in upkeep. As an additional benefit, it also shows that you're serious about your marketing efforts and sellers appreciate a realtor who goes above and beyond to advertise a property.
Read more: 5 Benefits of Using Aerial Property Photography and Videography for Real Estate

Branded Social Videos
Social media algorithms are constantly changing and prioritizing video content over every other media type. That said, it simply makes sense to invest in video. In addition to the property tours you're creating for your listings, branded social videos filled with informational, entertaining, or inspiring content for your viewers will help you create a complete social media presence. Your followers want to get to know you on a personal level. But they won't be able to do that if you're only posting properties on Instagram or Facebook!
Do you have any real estate tips or tricks that your buyers and sellers should know about?  Why should someone work with you or your team? What makes you different from all of the other real estate professionals in your city? Do you have any stories to share about your career journey? What do you like doing outside of real estate? You can create a video about all of these topics so you can introduce your followers to a variety of content types. It's a great way to ensure that your page isn't all listings, all the time.
Still stumped on what to post online? Good thing we created this handy dandy monthly content calendar for realtors! This free resource is downloadable and can be saved to your personal device for future reference.
Shameless plug: Speaking of social media, we now offer Vertical Photo Packages to maximize your reach! Whether you're looking to post more ephemeral Stories content, create slideshows on Reels or Tiktok, or post more captivating In-Feed content that looks fantastic on mobile phones, our team can provide you with professional quality photographs for your social media presence. Feel free to email us at [email protected] for more information on this innovative service offering.

The Sona Standard
Our award-winning video team is Calgary's Top Choice for a reason! After nearly a decade of serving the Alberta real estate industry with our media production services, we have a solid understanding of what video elements work best for real estate. We would love to create exceptional video marketing assets with you! Contact us for an initial production consultation call so we can take your marketing to the next level.
P.S. – We're super active on social media! If you're looking for even more video content examples and marketing tips, you'll find a gold mine of them on our Instagram, Facebook, Twitter, and Pinterest pages.