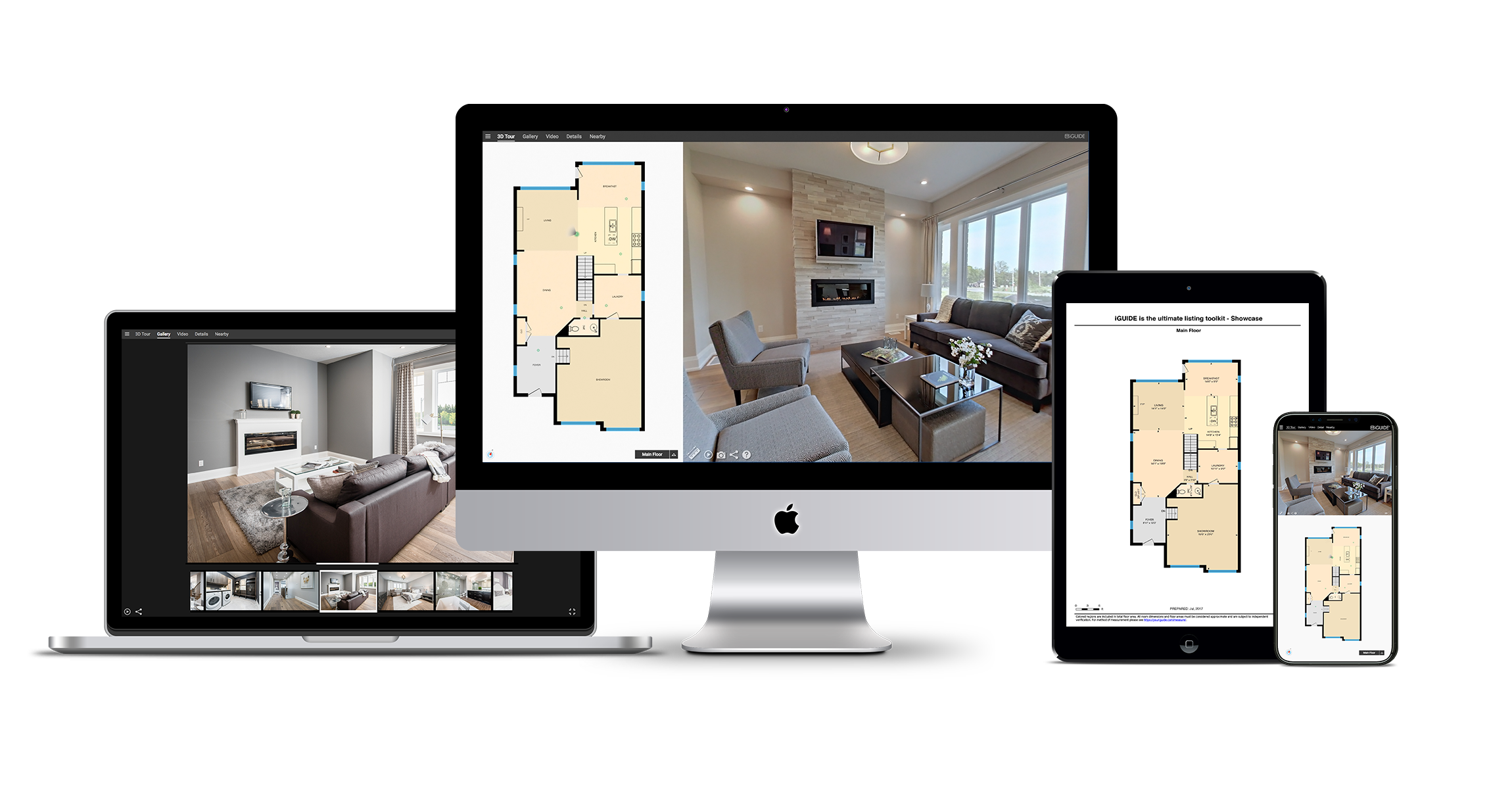 22 Sep

3 iGUIDE Features You Probably Didn't Know About

The real estate industry is undoubtedly embracing technological advances, and iGUIDE tours are no exception. Thanks to changes in consumer behaviour in housebound clients, virtual 3D tours have ramped up in popularity and are now seen as a property marketing staple for agents worldwide.

Since iGUIDE technology is relatively new and constantly evolving, there are several features constantly being discovered by both agents and clients alike. That's the beauty of virtual reality technology – there's always something new to learn!

In a highly competitive, fast-paced market, the sooner you know all the available features in a digital tool, the better. Knowledge is power, but only when you use it to your advantage. That's why we're giving you a breakdown of iGUIDE's most overlooked features – and how you can use them to sell more properties, faster!

DOWNLOADABLE FLOOR PLAN & MEASUREMENTS
The value of floor plans in real estate marketing is undeniable. These structural layouts provide buyers with critical information they need to understand the flow of a space. Luckily, iGUIDE has downloadable floor plans and measurement reports available with every virtual tour. This advanced feature also allows a viewer to select whether they would like to see the facts in figures in feet or in meters, so they are allows viewing metrics they are comfortable with.
To access iGUIDE floor plans, navigate to the Details tab, select your preferred metric by toggling between feet and metres, and hit the red button to download.  These floor plans can be downloaded as a pdf, jpg, svg, or dxf. As an agent, you may also share these floor plans by downloading them and printing them for physical marketing collateral like feature sheets and brochures.
(Read more: 5 Reasons to Use Professional Floor Plans in Real Estate)

iGUIDE VIRTUAL SHOWING
One of the latest developments in 360-degree technology is the Virtual Showing feature, which is designed to help clients buy and sell homes safely in light of the pandemic.  This screen-sharing capability showcases the virtual tour simultaneously between two devices, so to diminish confusion over which feature an agent is highlighting to their clients. Homebuyers don't have to choose between having the expert guidance of their agent and following safety protocols.
This feature is compatible with voice clients such as Zoom, Facebook, and Google Meet. Learning new platforms can be a hassle for some clients, which is why this feature integrates with so many platforms, so they can select which voice clients they are most comfortable with. While iGUIDE tours are a brilliant way to allow buyers to explore a property at their own pace, sometimes they want guidance from their realtors, which is why this new iGUIDE virtual showing feature is a godsend!
(Read more: What a Post-Pandemic Marketing Strategy Looks Like)

MAPPED NEIGHBOURHOOD INFORMATION
Location, location, location! The Map feature is incredibly useful for finding nearby amenities, including schools, restaurants, libraries, and transit. The surrounding area adds value to the property itself, and iGUIDE makes it easy to understand what's in the community because it provides two different views. In the example above, you can see a property in the context of the downtown community, with the Satellite lens activated. You can also toggle between Map views and view the location through the Road lens instead.
(Read more: 4 Advanced Methods to Highlight Property Location)

THE SONA STANDARD
Whatever technological tools you need to effectively market your commercial real estate property, our team of experts at Sona Visual can help! We're equipped with the knowledge and experience to capture and measure your properties in a way that grabs attention and converts. Technology and expertise are a match made in heaven, after all.
Ready to give your real estate property the attention it deserves? Elevate your marketing today by getting in touch with us through email at [email protected] or by phone at (403) 980-9395 ext 104.
PS –  We share tons of marketing tips and luxury property inspiration on social media. Don't forget to follow us @SonaVisual on Instagram, YouTube, Facebook, Twitter, LinkedIn and Pinterest. We can't wait to connect with you!