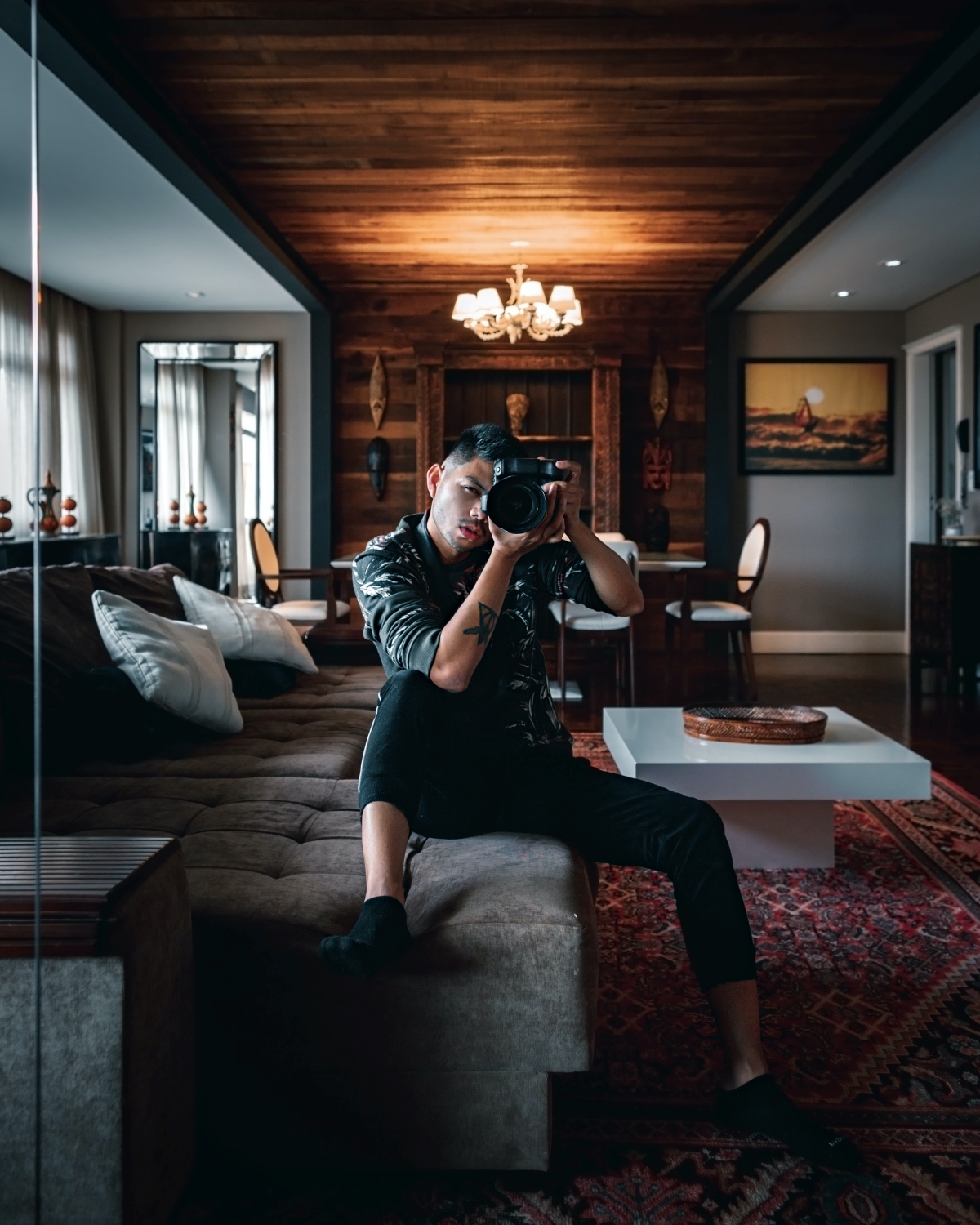 29 Sep

5 Things To Consider When Hiring a Calgary Real Estate Photographer

In this guide, we will discuss 5 things to consider when hiring the best Calgary real estate photographer. After all, capturing a property in its best light can greatly influence potential buyers, which is why Sona Visual remains a top choice in Calgary for real estate photography, videography, 3D tours, aerials, and virtual staging.

Before we delve into the key points of hiring a real estate photographer, here's a quick preview:
Expertise and Experience: Not all photographers are equal. Ensure your choice has the right specialization in real estate photography.
Technological Equipment: From drone shots to 3D tours, the right equipment is vital.
Versatility in Services: The ability to offer videography, aerial shots, and virtual staging can give your listing an edge.
Pricing and Value: Budget considerations are essential, but so is ensuring you get value for your money.
Professionalism and Reliability: A responsive and punctual photographer can make the process smoother.
Let's dive into the nuances of choosing the best Calgary real estate photographer!
1. EXPERTISE AND EXPERIENCE
Real estate photography is a specialized niche. While many photographers might possess the skill to capture beautiful landscapes or candid moments, real estate demands a different focus. It's about making a property come alive through the lens, making potential buyers not just see, but feel the essence of a home.
A professional with expertise in real estate photography understands the importance of lighting, the angles that highlight a property's best features, and the techniques to make spaces appear both inviting and spacious. Does the photographer have a portfolio of real estate projects? How long have they been in the business? Sona Visual, for instance, has years of experience in capturing Calgary homes in ways that resonate with potential buyers. This experience is invaluable. It means they've honed their craft, understand the local market's nuances, and can anticipate what potential buyers are looking for in property imagery.
Experience plays a pivotal role in understanding lighting, angles, and what elements to focus on. A seasoned real estate photographer can make even the most mundane spaces look appealing, turning every click into a potential offer!

2. TECHNOLOGICAL EQUIPMENT
The real estate photography realm has evolved dramatically with technological advances. Today, potential buyers expect more than just static images. They want immersive 3D tours, captivating aerial shots, and detailed videography. Ensure your chosen photographer has access to, and expertise in using, advanced equipment, from drones to high-quality camera gear.
But it's not just about having the equipment; it's also about understanding how to use it to its fullest potential. A top-tier Calgary real estate photographer will know when to deploy a drone for those breathtaking aerial shots or when a 360-degree camera is best utilized to capture the full essence of a space. With technology rapidly advancing, staying updated is not a luxury but a necessity. This ensures that property listings don't just get seen; they leave a lasting impression.
Sona Visual stays at the forefront of technological trends, ensuring properties are showcased using the latest tools, whether it's stunning aerials or immersive 3D tours. It's this commitment to cutting-edge technology that elevates listings and sets them apart in a competitive market.

3. VERSATILITY IN SERVICES
In the digital age, versatility is key. While photographs can capture a property's essence, videography can tell its story. Aerial shots can showcase its location, and virtual staging can highlight its potential. Sona Visual prides itself on its multifaceted approach, offering clients a plethora of services that ensure their listings stand out.
Moreover, a versatile service offering means that properties can be presented in multiple ways to cater to various buyer preferences. Some buyers may be captivated by a cinematic video tour that weaves a narrative about the home, while others might appreciate a detailed 3D tour that allows them to navigate the property at their own pace. By providing a diverse range of services, realtors can cater to a broader audience, ensuring that every potential buyer finds a format that resonates with them.
When hiring a Calgary real estate photographer, it's beneficial to choose one that offers a comprehensive suite of services. This ensures consistency in quality and presentation, and it means all your visual marketing needs can be met under one roof, streamlining the entire process and ensuring your property is presented in the most compelling manner possible.
4. PRICING AND VALUE
While budget considerations are essential, they shouldn't compromise quality. Real estate photography is an investment, promising returns in the form of quicker sales and better offers. Always weigh the pricing against the value offered. What's the quality of their previous work? Do they offer package deals that include videography, 3D tours, or aerials?
In today's digital landscape, where most property searches begin online, the photographs and videos of a listing often serve as the first impression. It's crucial to realize that investing a bit more upfront in high-quality visual content can yield significant dividends in the form of faster sales or higher offers. It's not just about the price you pay; it's about the value you receive in return. A more attractively presented property can draw more attention, more inquiries, and eventually, more offers.
Remember, with entities like Sona Visual, you're not just paying for photos; you're investing in a compelling visual presentation that elevates your property's appeal. Making the right choice in this area can be the difference between a property that lingers on the market and one that gets snapped up quickly by an eager buyer.

5. PROFESSIONALISM AND RELIABILITY
Last but certainly not least, professionalism matters. Is the photographer responsive to communications? Do they deliver on time? A reliable professional can make the difference between a smooth experience and a stressful one.
In the world of real estate, timing is often crucial. Whether you're coordinating with potential buyers, aligning with marketing schedules, or managing tight property viewing slots, delays can have ripple effects. A professional photographer respects these constraints and works diligently to meet deadlines. Furthermore, they will handle unexpected situations with grace, providing solutions rather than excuses. Their commitment goes beyond just taking photos; it extends to the entire client experience, ensuring clear communication, transparency in processes, and punctuality in deliverables.
Sona Visual's commitment to professionalism ensures that clients never have to worry about missed deadlines or communication lags. The peace of mind that comes with knowing you're working with a trusted partner cannot be overstated. It's this reliability and dedication that can elevate the entire property listing process.

The Sona Standard
When it comes to Calgary real estate photographers, making an informed decision can set your property apart. With expertise in real estate photography, videography, 3D tours, aerials, and virtual staging, Sona Visual remains a trusted partner for many in the industry. The images and videos crafted by professionals can play a pivotal role in a potential buyer's decision-making process, often serving as their first interaction with a property. A striking visual representation can be the difference between a quick sale and a property that lingers on the market.
Furthermore, in a city like Calgary, where real estate is dynamic and diverse, having the right visual content can help showcase a property's unique features and its potential, attracting the right buyer. The benefits of stellar real estate photography extend beyond just aesthetics; it's about building trust with potential buyers, signaling professionalism, and showcasing a property's best attributes in the most flattering light.
Whether you're a realtor or a homeowner, ensure your property is showcased in its best light.
To experience the Sona Visual difference, contact us at [email protected] or call (403) 980-9395. Let's revolutionize property showcasing together and achieve the results you envision.