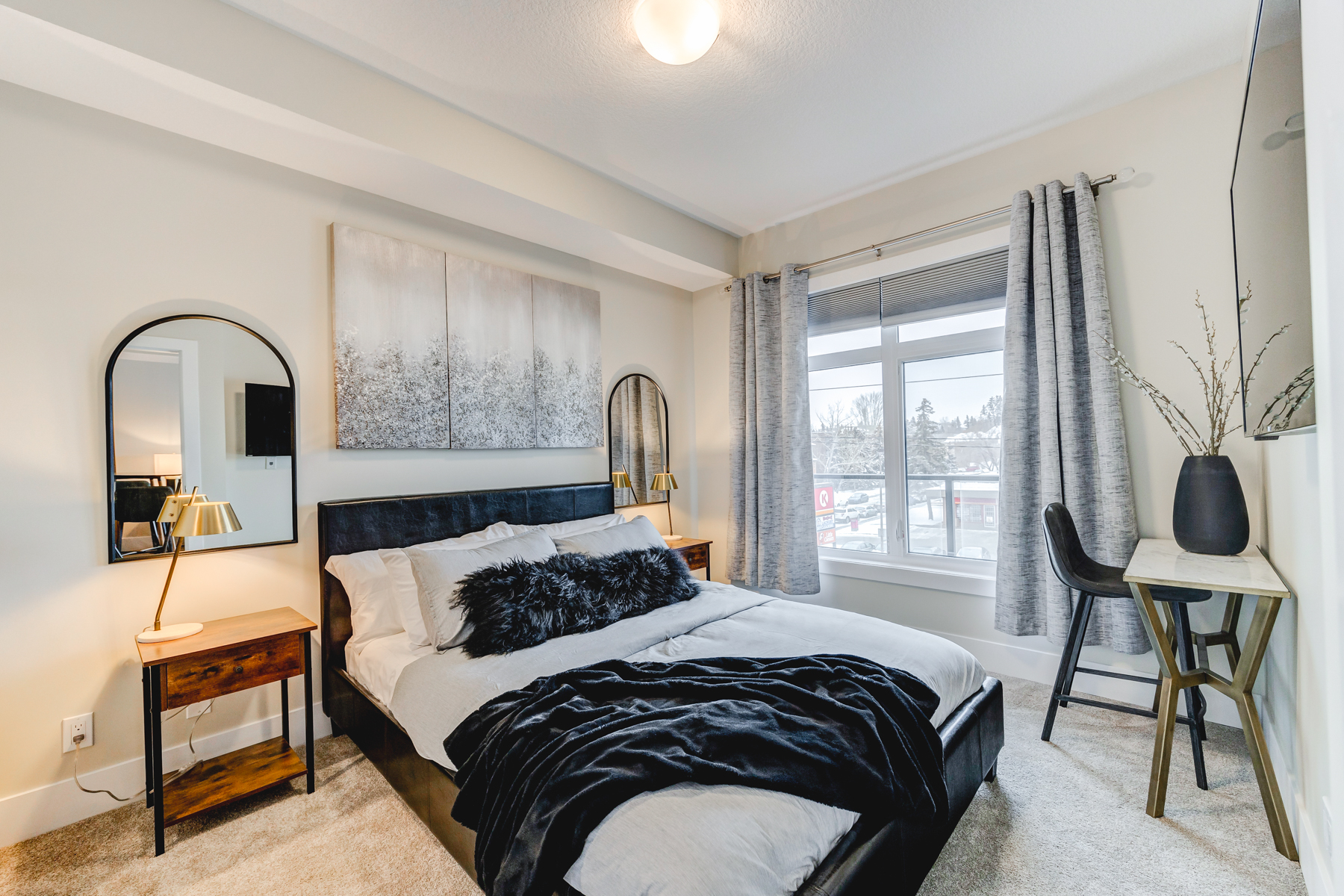 18 May

How to Drive More Airbnb Bookings with Marketing

When it comes to the short-term rental Airbnb game, effective marketing is the key to success. We know you want to provide guests with an unforgettable travel experience and a comfortable stay. You work hard to make sure they have everything they need – from fresh towels and sheets to a stocked kitchen. We know it can be disheartening to gain visibility on a platform that hosts a vast number of listings – especially in saturated markets. Without the proper marketing strategy to draw visitors in, your beautiful property might as well be hidden under a rock!

But on the bright side, it's not impossible to make your Airbnb listing stand out in a competitive marketplace. In fact, we believe that just a few tweaks to your marketing can make a huge difference. If you're looking to level up your Airbnb game and increase bookings, you've come to the right place.

This article explores tried-and-true marketing success tips that will help your listing stand out in the crowded vacation rental market. From crafting attention-grabbing listing media to leveraging social media videos, we've got you covered. We'll give you the tools you need to host with the most and turn your property into a booking machine.

Don't let your property go unnoticed, let's "air" out some marketing strategies that will help you stand out in the Airbnb market!

1. Know Your Target Market
What types of people do you envision staying in your Airbnb? It's helpful to be as specific as possible. Here's how to identify your target market!
Research Airbnb analytics
The ever-so-useful Airbnb analytics and insights tools helps you gather valuable data about your past guests. You can analyze metrics such as guest demographics, booking patterns, and popular dates of stay. This data gives you insights into the characteristics and preferences of your target audience. That way, you can tailor the experience and marketing to attract them. Fair warning: it may seem limiting to niche down at first. But in reality, you'll find that focusing on a specific type of visitor will help you increase bookings in the end. Providing immense value for a select group of people is more advantageous than providing little value to everyone.
Analyze property listing reviews
When is the last time you've read through previous reviews of your listing? Have another look at them and identify recurring themes, keywords, and phrases that guests commonly mention. Pay attention to everything they mention. This includes positive aspects, negative aspects, amenities, experiences, and any specific details that guests highlight. If visitors frequently mention the outstanding location, you can conclude that it's a feature your target market prioritizes.
If you're just starting out and have yet to gather reviews, conduct research on listings similar to yours. You can find Airbnb properties within the same area or those offering similar amenities. Then, figure out which factors contribute to positive and negative experiences. If you come across a negative review, use it as an opportunity to learn from another host's mistakes!
Consider the demographics, psychographics, and behavioristics of previous guests
It's often said that the best predictor of the future is the past. Identify similarities between all of the visitors you've welcomed into your Airbnb before. Ask yourself the following questions:
Demographics: Do you normally host young travellers? Or are you serving families and older adults? Would your property listing attract more domestic guests or travellers from around the world? Are your guests typically seeking affordable options or are they looking for unique, luxurious experiences?
Psychographics: Are your Airbnb guests eco-conscious? Do they look for shared spaces because they prioritize social connections and cultural exchange? Are your visitors tech-savvy and need digital features? What are their likes and dislikes?
Behavioristics: Do your guests typically stay for just a weekend or for an extended period of time? Do they travel for work or leisure? Do they book well in advance or are they more spontaneous and make last-minute bookings? What factors influence their decision to book?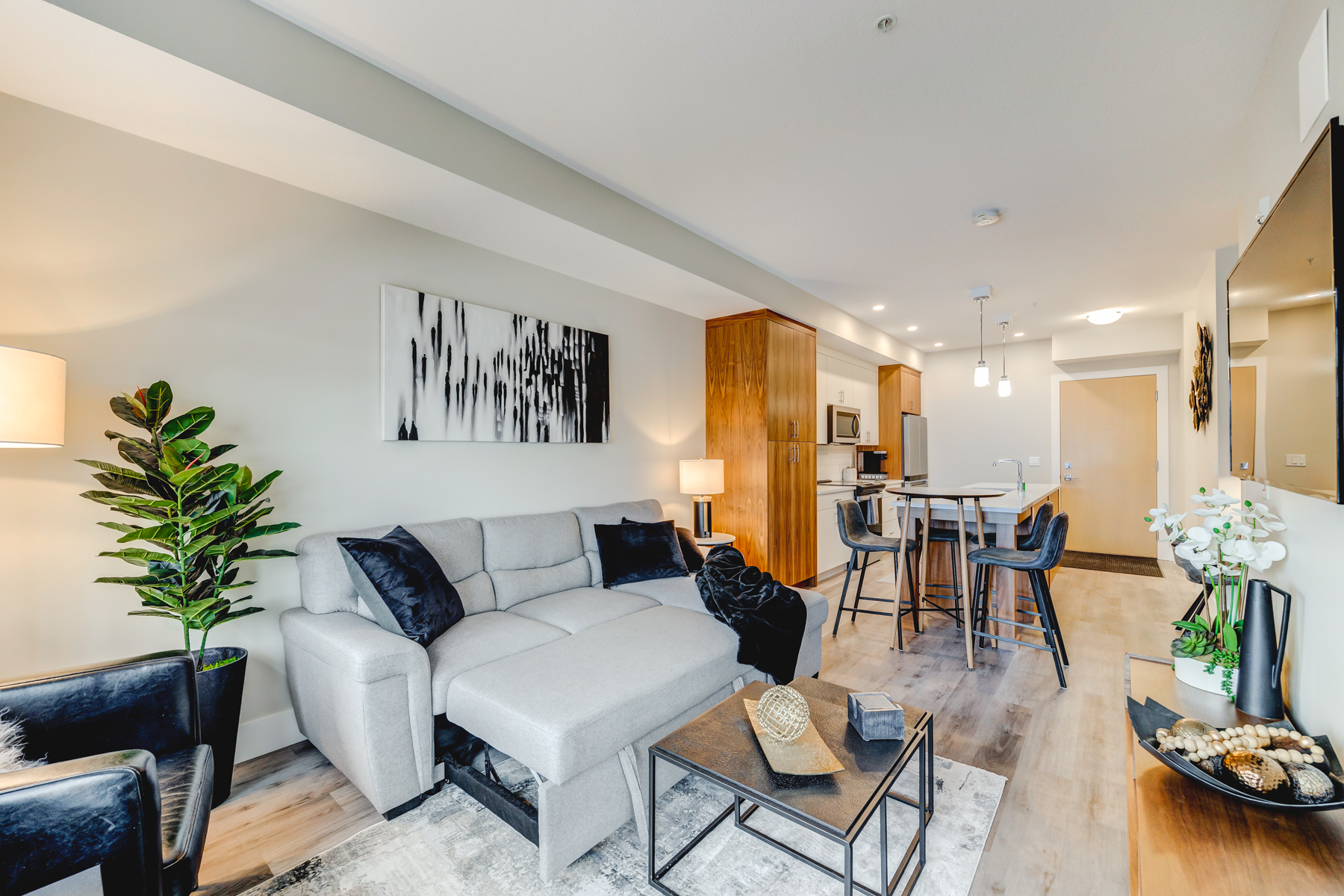 2. Optimize Your Airbnb Listing
You can optimize your Airbnb listing once you know your target market. With your ideal guest in mind, you can create an attractive property listing and increase visibility, enhance trust and confidence, and maximize revenue and occupancy. Below, we're sharing a few key tasks to complete so you can set yourself up for booking success.
High-quality professional photos for Airbnb
They say a picture is worth a thousand words, but for Airbnb listings, a professional picture can be worth thousands of dollars in booking revenue! High-quality images with vibrant colours, proper lighting, and appealing composition create a visual impact that makes travellers stop scrolling. You can entice potential guests to click on your listing and explore further. Whether you're hooking them in with shots of the stunning view, well-designed interiors, or exceptional amenities, professional photos helps you showcase the unique aspects of your listing.
Plus, professional property photography convey a sense of professionalism and credibility. Whether you're in the Airbnb business full-time or using it as a side gig, well-composed and visually appealing images show that your take your listing seriously. Investing effort into showcasing the space creates a positive impression and instills confidence in the quality of the experience.
Unlike text, high-quality photos have the power to evoke emotions and create desire in potential guests. When guests can visualize themselves enjoying your space, relaxing on the patio, or cooking in the well-equipped kitchen, it sparks their imagination and increases their desire to book your property. Emotionally appealing photos can help guests form a connection with your listing and makes them more likely to proceed with a booking!
Attention-grabbing headline
Whether it's a breathtaking view, a luxurious amenity, or a central location, highlight these attributes in your headline to immediately grab attention. For example, "Your Private Oasis Steps from Downtown" or "Experience Ultimate Relaxation in Your Luxury Penthouse in the Heart of the City" is sure to create desire for your property. Choosing powerful and descriptive words paints a specific and vivid picture of what guests can expect.
You can also include keywords that pertain to your target market in your headline. For example, words like "Family-friendly", "pet-friendly", "romantic" and "budget-friendly" will attract different types of visitors. Based on what you already know about your guests, which keywords do you think will work best? Use them in your headline!
Finally, adding a sense of urgency or exclusivity to your headline to encourage potential guests to take action. Phrases like "Limited Availability," "Book Now for Special Rates," or "Last-Minute Discounts" can create a sense of urgency and encourage immediate bookings.
Highlight unique features of your Airbnb
Using a combination of photos and text, highlight the unique features of your Airbnb. Don't underestimate the impact of any items you've added to your listing! Showcasing the convenience that kitchen appliances or a dedicated work desk can make all the difference for travellers. Take a peek at the examples below for inspiration on features you can highlight.
Sona tip: If you're working with a professional photographer to capture your listing, create a "shot list" of items to include. Within your shot list, you can include building amenities, a majestic view, appliances, and the local community to ensure these features are included in your final photo package.
Crafting compelling copy for Airbnb listing descriptions
Remember to emphasize your property's value proposition when writing copy for your Airbnb listing descriptions. Take them on an experience by writing it in the second person. By using "you" and "your" words, you'll make them the hero of your listing. You can even employ storytelling techniques to highlight their journey from the moment they step into your property until checkout. Describe the ambiance, the thought and care put into its design, and the experiences guests can have during their stay. Include key features, nearby attractions, special add-ons and experiences, and finally, a strong call-to-action to book!

5. Encourage Reviews and Feedback
Want to know a secret weapon to skyrocket your booking conversions? It's all about those fabulous guest reviews!
Picture this: you're scrolling through Airbnb listings, trying to find that perfect place to stay. What catches your eye? Glowing reviews, right? They're like little snippets of joy that reassure you that you're making the right choice. But it's not just about building trust with potential guests; it's about creating a community of raving fans who can't wait to book with you.
Guest reviews serve as your personal cheerleaders. They're tiny but mighty pieces of powerful social proof. When others see how much your past guests have loved their stay, they'll be itching to experience it for themselves. It's like having an enthusiastic sales team that works around the clock, singing your praises and attracting bookings left and right.
A happy guest today means a fully booked calendar tomorrow. Here's how to encourage guests to leave reviews and feedback:
Provide excellent customer service
When was the last time you had an extraordinary experience and couldn't wait to tell everyone about it? That's exactly the type of experience you want to provide your guests. By going above and beyond to deliver top-notch service, you'll create memories that guests can't help but gush about. Warm and personalized welcomes and thoughtful touches throughout their stay will have those reviews pouring in!
Ask guests to leave a review
After your guests have checked out, send them a friendly message expressing your gratitude for their stay. Let them know how much you loved hosting them and that their feedback means the world to you. Remind your guests how much reviews matter, not just to you but also to future guests who are looking for their dream Airbnb experience. Encourage them to share their adventures, highlight their favourite moments, and spread the word about your incredible hosting skills.
Respond to reviews in a timely manner
Once your guests have taken the time to leave a lovely review, respond to them as quickly as possible. Don't leave them hanging after they've poured their hearts out about their amazing experience at your place! By responding to their reviews with lightning speed, you not only show your appreciation but also demonstrate attentiveness that future guests can't resist.

6. Leverage Social Media
Thinking outside of the box can lead to fantastic results! In addition to maximizing your marketing efforts within the Airbnb platform, you can leverage social media to generate awareness and bookings for your listing. Since social media provides a vast audience reach, you can showcase your Airbnb property to a wider audience.
Like the Airbnb platform, many social media apps thrive on high-quality visual media. This presents the perfect opportunity for you to repurpose your professional listing photos and create eye-catching social media graphics. Instagram and Facebook are fantastic channels to share your Airbnb photos in the form of a carousel or photo album. Using these assets, you can boost your organic posts of create targeted paid ads on social media to increase exposure to your chosen target market.
To further encourage engagement from your guests, encourage them to post about their stay on social media! Ask them to tag your account and include a branded hashtag in their caption. This provides you with authentic user-generated content to repost. Plus, they're generating awareness of your property to their follower circle, who may not already be following you.
Sona tip: Many platforms favour video formats in addition to photos. Creating video tours for your Airbnb listing enhances the emotional connection guests will have to your property! Ensure you're formatting your property videos according to the ultimate channel destination. For example, a longer, horizontal host-led tour will work best on YouTube. Meanwhile, bite-sized, snappy vertical tours are sure to attract guests on Tiktok and Instagram Reels.
(Read more: Level Up Your Social Media Presence with Our Top 12 Inman Connect Insights)
The Sona Standard
Ready to take your Airbnb marketing strategy to the next level? Boost your bookings and captivate potential guests with stunning visuals that showcase the true essence of your property. Our professional photography and videography services are tailored specifically for Airbnb hosts, ensuring your listing stands out from the crowd. Don't miss out on the opportunity to elevate your Airbnb success. Get in touch with us today by email at [email protected] or by phone at (403) 980-9395. Let's create a visual masterpiece that turns clicks into bookings!