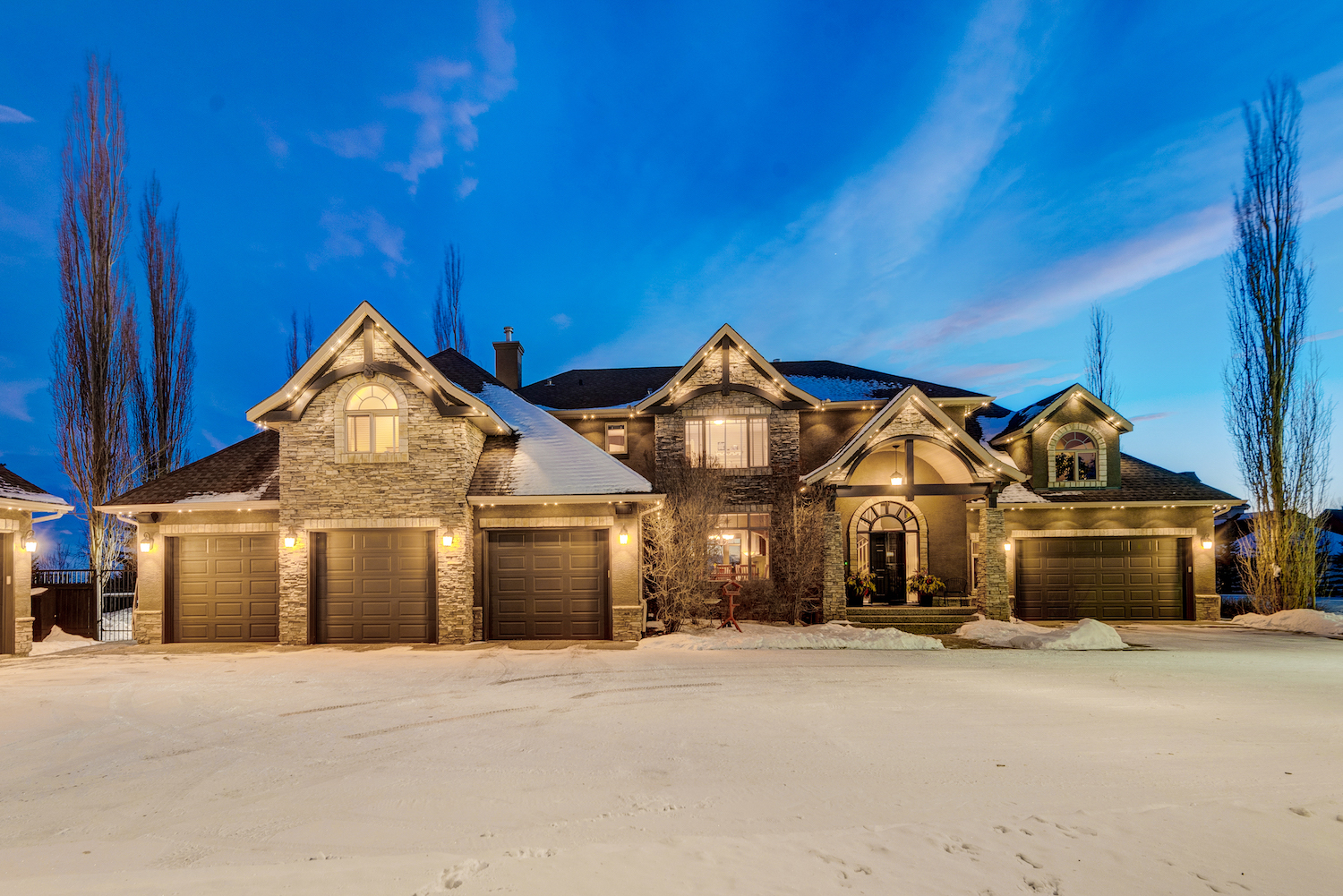 22 Nov

Top 8 Coolest Winter Real Estate Marketing Ideas for Agents

The winter season is abundant with fantastic marketing ideas to keep you top of mind, so don't fall into the trap of chilling out for the rest of the year! Just because the temperatures have cooled down, doesn't mean your business can't heat up. Use these 8 ice cold real estate marketing tips to drive awareness, traffic, and growth this winter season. 
1. Warm up your listing with lighting and staging
Nothing says "Home, sweet home" to buyers than an ambience of warmth and comfort. So how do you go about creating a welcoming atmosphere in your listings? There are two primary ways to warm up a property: Lighting and staging.
Lighting
Let's begin with interior lights. Make sure each and every one of them are turned on! Bright lighting is especially helpful for evening showings. Winter is a very dark time of year and the shorter days of natural sunlight certainly won't help you get buyers in the door of a dimly lit property. Lighting helps stimulate a human body's circadian clock as a signal to be awake. This way, prospective buyers are more alert and can take in all of the wonderful features of your listing.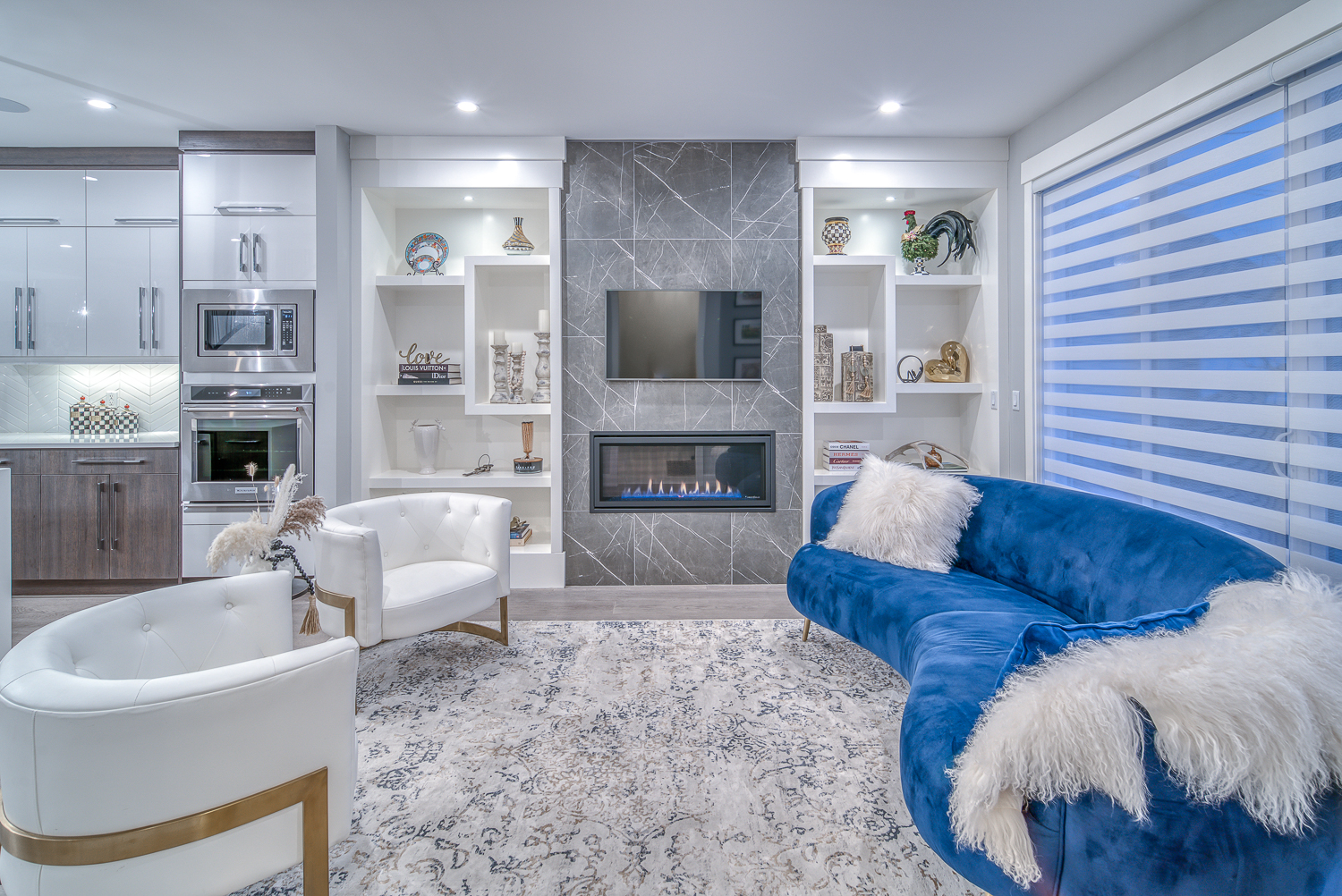 In addition to interior lighting fixtures, think about other warmth and lighting sources the property may have, and make sure they are on. Fireplaces are a fantastic example. A warm fire has always been a symbol of unity and gathering, because it's where humans came together to eat, share stories, and formed bonds. Fireplaces serve as a literal heat source and as a symbol of gathering, creating that warm, fuzzy feeling that is so important for buyers on an emotional house hunting journey. You can also add candles into the lighting mix for even more light sources and to create a pleasant scent for showings. 
Staging
When it comes to staging the home for warmth, think softness and comfort. Pillows, throws, and rugs are wonderful additions to an otherwise cold and vacant home. If traditional staging isn't within your budget, you can opt for the virtual staging route instead, where the furnishings and decor options are unlimited!
2. Create a winter-themed digital product 
Real estate is a cyclical industry, and the winter season is typically a slow month for listings. However, this presents a rare opportunity for you to create added value bonuses your sphere of influence will love!  Creating digital products like exclusive videos, downloadable eBooks, or printable PDFs reminds your network to turn to you for all things real estate. Here are a few ideas for digital products you can create:
A holiday gift guide for brand new homeowners in PDF format
A video round-up of all the local events happening in your favourite communities during winter
A downloadable eBook filled with home maintenance tips for cold weather
An online course filled with winter open house preparation tips for sellers
The best part about creating a digital product is that you only have to make it once, and you can advertise it again and again – year after year. They can also serve as lead captures for social media. In exchange for an online visitor's contact information, you're offering a free digital product of value!
(Read more: Ready to level up your social media content? Here are 31 Social Media Content Ideas for Realtors)

3. Holiday greeting cards
When you think about expanding your network or sphere of influence, you may immediately think of ways to build relationships with new people. However, it's just as important to maintain and deepen your current relationships as it is to search for new ones. Greetings cards are a fantastic way to nurture existing connections and past clients through gratitude and appreciation.
When creating holiday greeting cards, you may choose to keep them nondenominational. However, communication is always more effective when its personalized to your recipient. If you know your recipient celebrates Christmas or Hanukkah, for example, make sure your greeting is based around those religious holidays. You can also include 1 – 2 specific compliments based on previous conversations to let them know how your interactions impacted you.
Bonus tip: Holiday greeting cards are for expressing gratitude and sending warm wishes, period. These cards are not the place for sales-y copy or to advertise your new listing. Promoting your business within a greeting card can come off as completely disingenuous, especially if the recipient has not heard from you all year.

4. Update your existing property listings to reflect the winter season
Seasonal photos really do make a difference in property listings. If you listed a home from a previous season and it's still live on the MLS, potential buyers may think to themselves, "What's wrong with this house? Why has it been on the market for so long?" Buyers may assume that there's something inherently wrong with the property simply because it hasn't generated demand.
Seasonal exterior photography is the best marketing tool you can use to update your property listings this winter. Not only does it show the outdoor weather conditions, it also demonstrates to sellers that you're a realtor who keeps their marketing current. If you opt for a twilight exterior update, you'll also receive the added benefit of creating a warm glow in your images!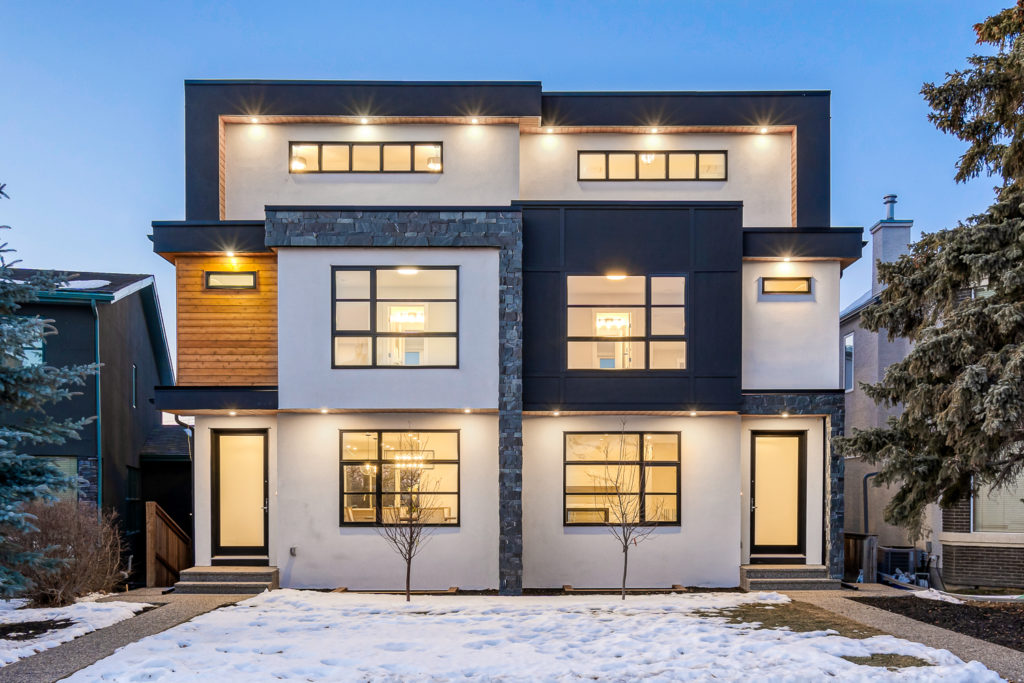 You can also add light festive touches prior to your seasonal update shoot. If you're calling your professional photographer or videographer back to update the property media, you can set up additional fairy lights, add candles in the living room, or add other minimalist decorations for visual interest.
5. Showcase a winter wonderland with aerials
You're probably aware that aerial imagery helps to sell listings faster, however, many real estate agents are limiting aerial drone captures exclusively to summer and fall. In doing so, they limit the potential to market and sell properties quickly, especially during the winter months that are traditionally deemed as slower.
In fact, aerial drone assets offer a fresh perspective, especially during the colder season. Lack of vegetation means crystal clear property shots, meaning that the spotlight is on your listing. If you have a property or two that just won't seem to budge, adding an aerial imagery package may be just the thing to give potential buyers perfect context about the property – all year round. This kind of value add during slow season may is huge.
Bonus tip: We work with some incredible, creative realtors who have used their aerial images to highlight neighbourhood amenities. You can label areas of interest like shopping centres, schools, hospitals, major highways, and more on your aerial assets so prospective buyers can see exactly how close their new home is to everything they could ever need.

6. Provide virtual tours for those who are cozy at home
If you've ever looked outside your window, saw a huge snow dump, and said to yourself, "Yep, I'm definitely staying in today," we understand! Something about the chilly air automatically places us in hibernation mode. Unsurprisingly, buyers feel that way, too! There's very little incentive for them to attend showings or open houses if they have to hop in their car and drive through the snow.
Enter virtual tours. Thanks for innovative 3D technologies, buyers can tour your property listing from the comfort of their couch. Buyers have access to a digital open house that they can access 24/7 from their mobile device, from anywhere they have access to a wireless connection. As a realtor, you can opt for a Matterport tour or an iGUIDE tour to determine which solution is best for your business and the property itself. Below, we've provided an example of a Matterport virtual tour that you can try out for yourself!
7. Offer winter open house attendance incentives
Driving open house attendance can be more challenging for you during this time of year because buyers are reluctant to step outside of their homes. On the bright side, there are numerous open house attendance incentives you can offer to visitors that will get them out the door and into your listing. You're likely already familiar with the following attendance incentives:
Branded gifts as party favours

 

Light refreshments

 and snacks 

Hosting a raffle or contest for gift cards, Google Homes, and Amazon Alexas

 

Crafting a complete lifestyle experience for luxury properties, including staging exotic cars on the driveway, offering champagne, and providing hors d'oeuvres
Here are a few out-of-the-box open house attendance incentives:
Virtually stage the home and offer to email potential decor to open house visitors
If you've created a digital product, offer to email it to attendees as a follow-up
Take a pre-open house walk-through video and post it on your social media story
Repurpose your existing professional photography assets to create visual interest in your open house ads

8. Giving back and community engagement
There's something about cold weather that inspires many homeowners to feel grateful for their homes. They step outside of their homes and realize how unpleasant it would be to stuck outside. A huge part of what you do as a realtor is helping clients find their next home, sweet home. You've witnessed first-hand how the perfect home can be transformative for working professionals, families, and people from all walks of life.
Unfortunately, not everyone in our community is that lucky. How can you, as a realtor, give back to people who are experiencing homelessness this winter season? Here are a few ways to use your platforms to promote social good:
Raise and donate money for charity at your open house events
Give your favourite charity some social media love and boost their posts
Sponsor a local youth sports team or league
Volunteer your time to cook and serve warm meals
Round up your team and host a clothing and food drive
Simply smiling, saying a few kind words, and making eye contact can reaffirm the humanity of a person at a time when homelessness seems to have stripped it away
While giving back and community engagement may not be a direct way to market your own business, your community will recognize you as a realtor who knows their WHY. When you inspire others by sharing your purpose and how you want to contribute to the world, people with the same values will flock to you and your services!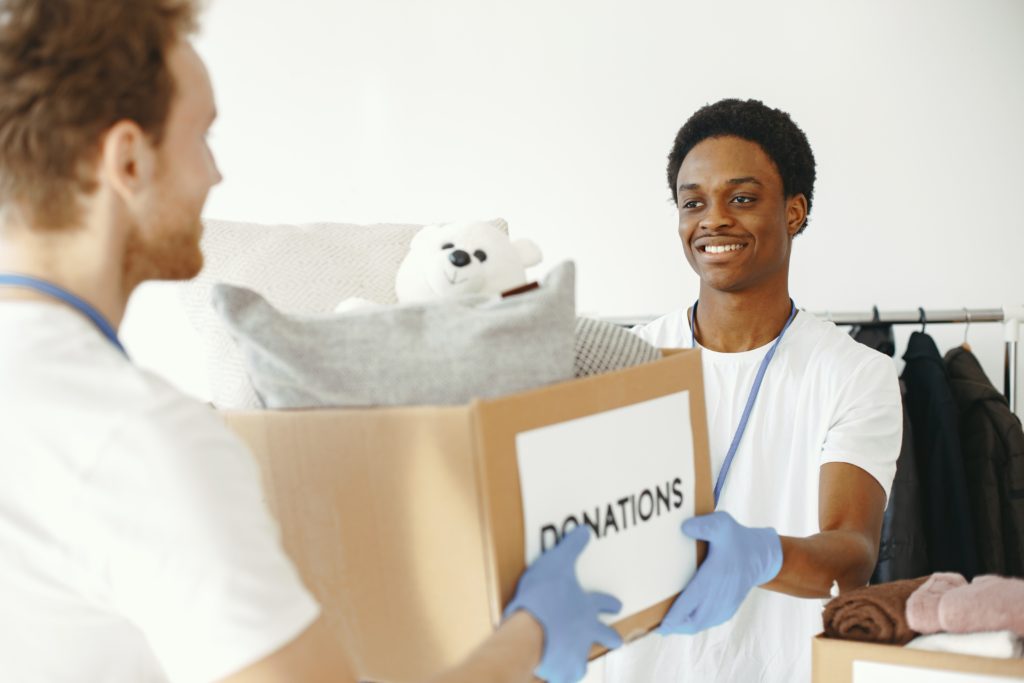 The Sona Standard
Our award-winning team would love to help you sell more homes, faster this winter season. From exceptional media assets like photos and videos, to laser-accurate measurement reports, we're sure our marketing assets will heat up your business!
P.S. – Don't forget to follow us on social media! We're pretty active and we share even more tips and ideas for our followers.