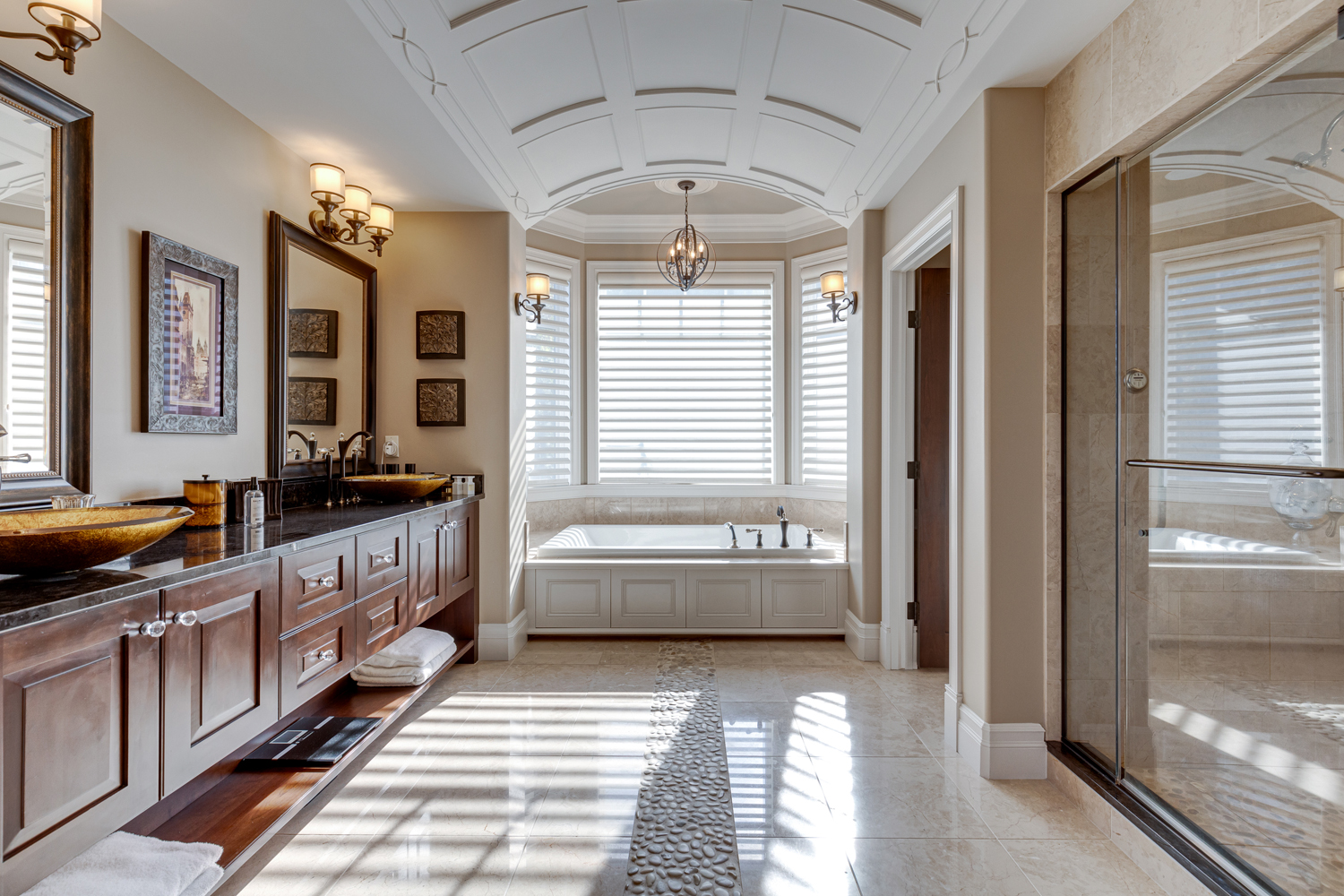 14 Oct

How to Market Emerging Real Estate Trends in 2023

What's in vogue in the years 2023 not only speaks to our collective aesthetic sensibilities but also how buyers want their homes to function. In the upcoming year, home design trends indicate a shift toward a new way of living, focused on health and wellness, organic elements, creativity, and ease. Attracting and satisfying buyers can be tricky in a correcting market, but with a targeted marketing strategy, every realtor can sell more homes, faster.

Here are our 2023 real estate trend predictions and the best way to highlight them in your marketing efforts to drive more business!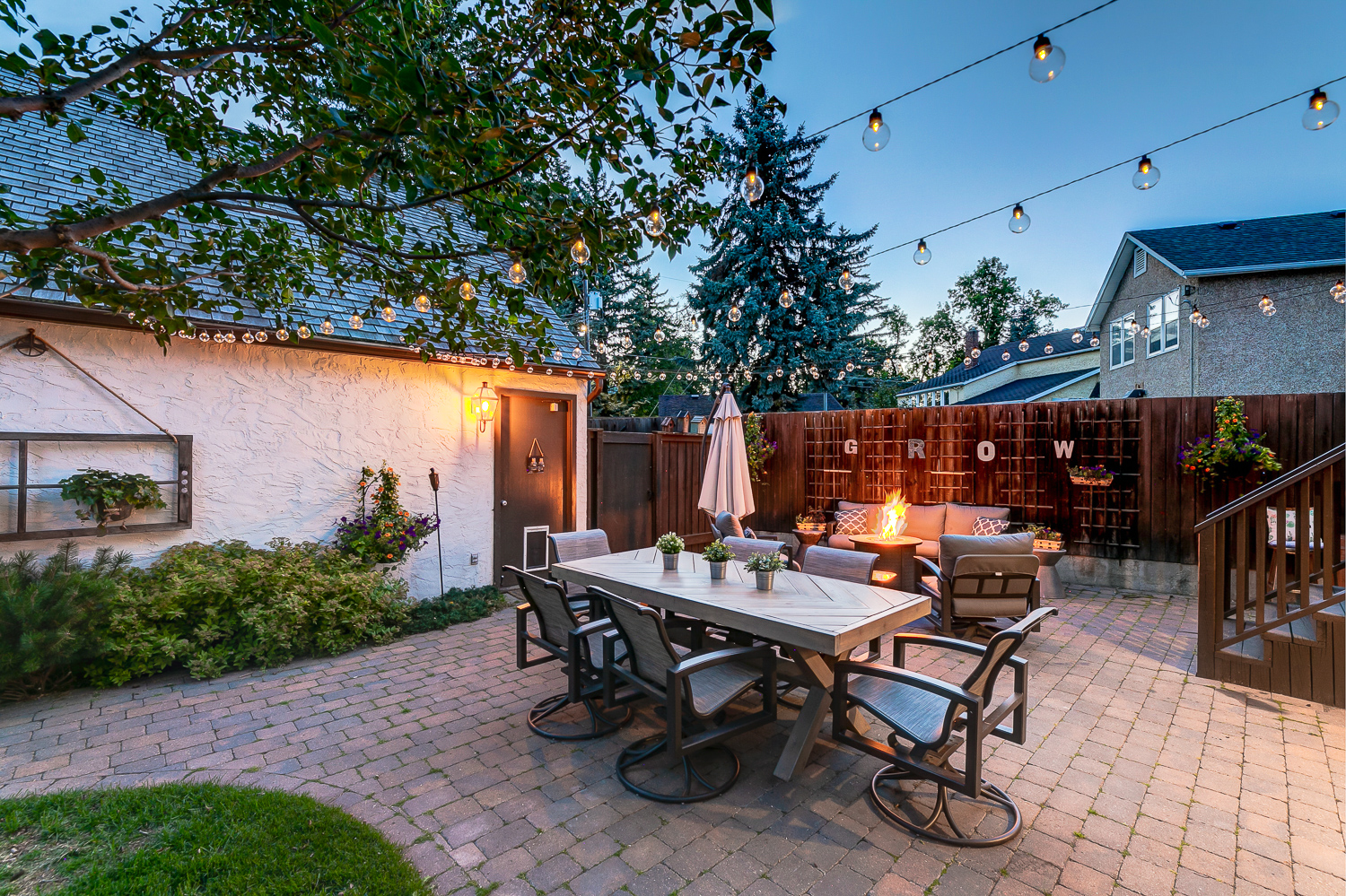 2023 Trend 1: The Urban Jungle
Whether it's an inner-city skinny infill or a sprawling rural estate, homeowners continue to crave luxurious and relaxing outdoor spaces as a result of the pandemic over the last few years. There's nothing quite like taking in the morning air in your lush garden or finishing a long day with a glass of wine by your fire pit. When shopping around for prospective properties, buyers are seeking the mood boost that Mother Nature provides.
But that's not all! In addition to an external oasis, homebuyers are also looking to bring the beauty of the Great Outdoors into the home, too. It's no surprise that biophilic design patterns are continuing to grow in popularity (thanks, millennial plant moms and dads!). The bedroom in particular will get the focus for all things natural in 2023. Current social trends place an emphasis on health and wellness, and adding greenery to the bedroom make's a good night's sleep even more restful.
Marketing tools to use: 
Professional photography

: Listing photos serve as the foundation of your property marketing, so it's no surprise that this media tool tops the list! Whether you're capturing a property during the day to showcase sunshine-filled rooms or opting for a twilight shoot for a magical essence, green outdoor and indoor spaces can benefit from professional photos. High-quality images complete with sharpness, clarity, colour accuracy, and composition can present an urban jungle in the beset possible light.
Sona tip: Instagram is the most popular social media channel for millennials, so an appreciation post for houseplants is sure to receive great engagement among this demographic. Don't forget to add an appropriate caption and hashtags!
Aerial photos and videos

: To showcase the beautiful outdoor space in conjunction with the surroundings, there's no better media tool than aerial drones. In the property tour video below, you can see that this property's spectacular backyard garden is highlighted in addition to the colourful community foliage of the autumn season.
Have you subscribed to our YouTube channel yet? We post Alberta's most sought-after homes weekly!
Virtual staging

: Did you know? Even if it's not within your marketing budget to completely stage a home with fiddle leaf figs or monsteras, it's still possible to add greenery to your listing digitally. In addition to stylish furniture pieces, virtual staging can also be employed to add houseplants to any room!
(Shameless plug: Our virtual staging designers can make your vacant listing photos look far more attractive to potential buyers!)
2023 Trend 2: Eye-Catching Arches and Organic Shapes
Show off those curves! Drawing inspiration from Renaissance architecture, the use of arches and organic shapes will be returning to home design as well as other decorative elements around the home. This can take the form of doorways, furniture, windows, mirrors, paint effects or wallpaper. Arches have always been strong architectural and structural elements throughout history, and they're making a comeback in 2023.
Marketing tools to use: 
Professional photography

: Professional real estate photographers ensure that the composition of your MLS listing images accurately portray the dimensions, features, and colours of the home. An important component of perfect composition in property photography are vertical lines. Ensuring that the vertical lines within an image are at a 90-degree angle prevents a home's beautifully designed arches and organic shapes from looking distorted in the final photos. Professional photographers will also include various angles of arches and organic shapes – straight on, to the left, and to the right to give a buyer a better idea of a room's layout, all without distorting the curvature.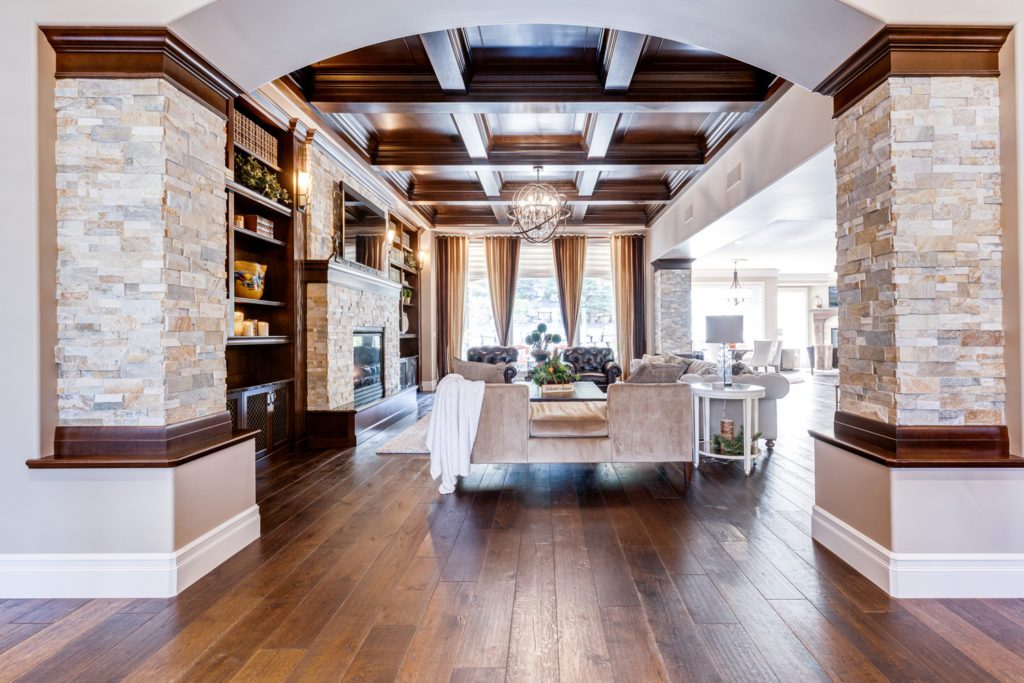 (Shameless plug: We have serviced the Alberta real estate industry with our magazine-worthy photography for over a decade! We won't stop now. Learn more about our photography offerings.)
HD video tours

: Combining organic shapes and arches with movement, emotion-evoking music (perhaps a more majestic audio choice), and motion graphics is a recipe for success. Professional real estate videographers will ensure that the proper lenses and angles are used to capture this real estate design trend most accurately. They can also hone in on the design elements by incorporate close-up shots and transitions. In the video tour example below, notice how entryways, fireplaces, and other features in the home feature organic shapes and arched design and how movement is used to zoom in on those spectacular features.
2023 Trend 3: Flexible Floor Plans 
When seeking a new home, buyers want more flexibility in a floor plan so they can use rooms for different functions, such as a secondary office, guest room for in-laws, or playroom for kids. With the ongoing global health crisis, people are focusing on adding value to their homes in different ways. Instead of the usual 'nice-to-haves', such as a conservatory, den, or additional sitting room, homeowners are becoming more creative and designing spaces that fulfils their personalized needs or interests. It's not uncommon to see a dedicated yoga studio or makeshift reading room in today's homes!
When presenting a property to the market, it's worthwhile to identify what your target buyer would use their rooms for. Doing so allows you to create more effective, targeted marketing materials.
Marketing tools to use: 
Floor plans

: While this real estate measurement tool seems like a no-brainer for a property with bonus rooms, you'd be surprised how many agents forget to include them in their property marketing! Depending on what you believe your ideal buyer would be looking for, you may request specific labels for each room to suit their needs.
Virtual staging

: One of the many benefits of virtual staging is that you can use it to showcase how bonus rooms may be used using various furniture and decor placements. In the example below, the bonus space in the upper floor of the home can be converted into a designated work-from-home office with a comfortable seating area to attract professionals. Family-friendly realtors may request to stage this space as a play room and agents catering to fitness enthusiasts may request exercise equipment. The sky is the limit!

Vertical short-form video: One-take-shots (OTS) videos perform particularly well on Instagram Reels, Tiktok, and Youtube shorts because it makes the buyer feel as if they're walking through the space themselves! Snappy, engaging, and paired with trending music, vertical videos keep your buyer interested in the flow of the property. For examples of our one-take-shot video tours, check out our Reels on Instagram @sonavisual!
2023 Trend 4: Totally Turnkey Living
Completely finished homes continue to be a covetable real estate purchase by buyers. Since the onset of the pandemic, our homes superbly developed into a personal sanctuary. Buyers want a property that offers ease, convenience, and the feeling that they are right at home, right away. Those who have no time, ability, or interest in setting up a home themselves are perfectly suited for these types of properties.
For real estate investors, totally turnkey homes are also an attractive investment option as they can begin renting out the space immediately. These property types present a great opportunity to earn returns without much effort.
That said, to attract buyers and investors who enjoy the appeal of done-for-you properties, your marketing must also present the listing in the same way.
Marketing tools to use: 
Virtual 3D tours: One of the great benefits of virtual 3D tours like Matterport 3D and iGuide  buyers and investors to explore every finished nook and cranny at their own pace. These innovative and dynamic media assets are the best tool to present totally turnkey homes because prospective buyers can explore every part of the home, including basements and balconies.
Virtual staging: While a completely finished house will certainly be a candidate for buyers and investors, it will be made more desirable with staging. Ultimately, homebuyers want a house that feels like a home, especially for turnkey properties. You can stimulate their imagination by virtually staging the space to show how they might furnish their potential home. A vacant property simply doesn't evoke feelings of warmth, comfort, and home for buyers. Staging a totally turnkey home simply makes it appear more finished!

The Sona Standard 
Stay ahead of the curve! It's one thing to be aware of real estate trends and another to understand how to highlight them in your marketing. Q4 is the perfect time of year to review your current marketing plan and make adjustments to start 2023 off strong. For award-winning media and measurement assets, get in touch with our highly experienced team today through email at [email protected] or by phone at (403) 980-9395. We'd love to help you elevate your property marketing! 🚀
P.S. – Looking for more marketing tips and free resources? We post them daily on social media! Feel free to follow us on Instagram, Facebook, Twitter, and LinkedIn. Plus, you'll find motivational quotes and entertaining content to help you along your real estate journey.