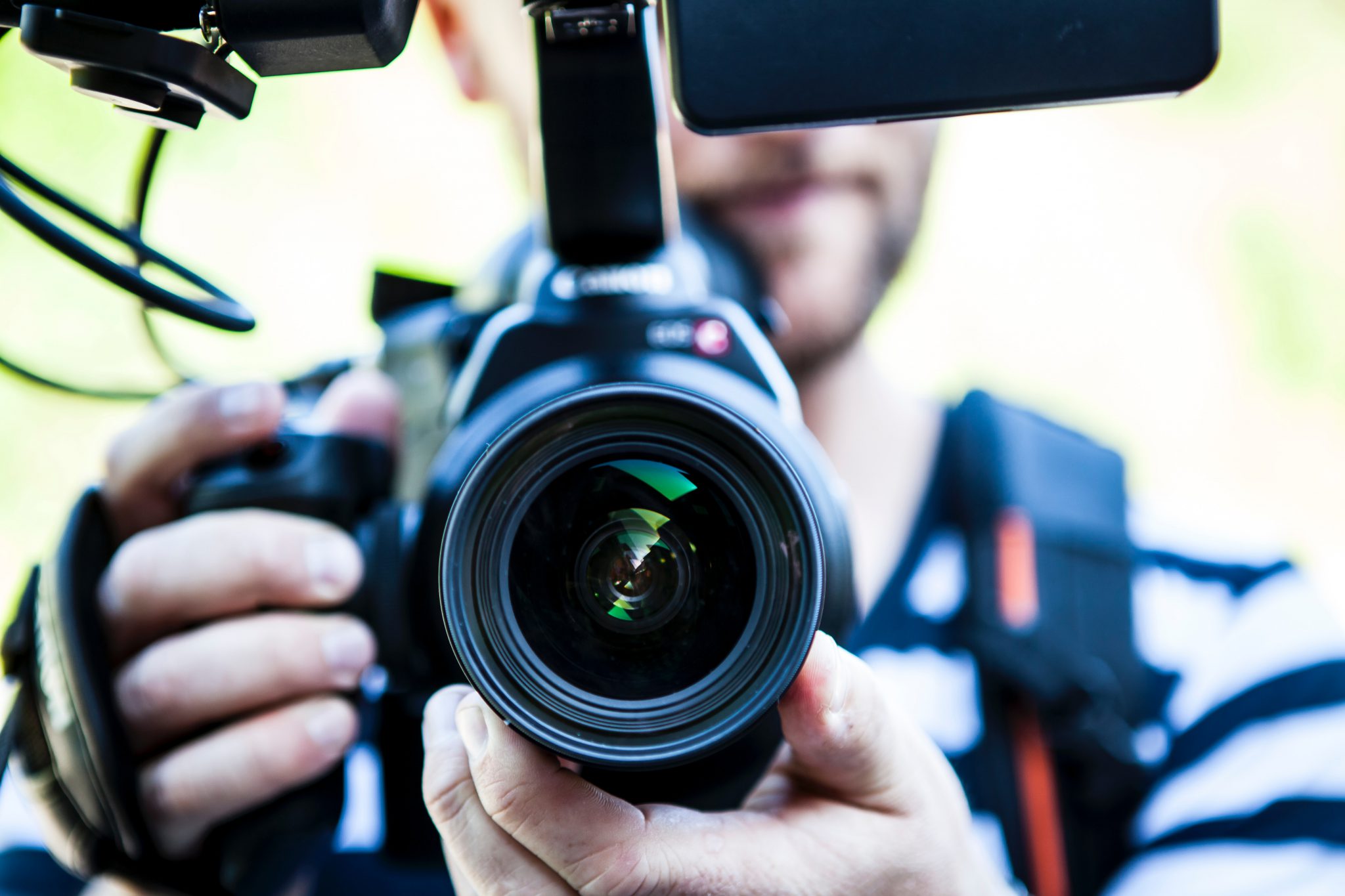 01 Sep

Real Estate Videos: 5 Killer Ideas and Marketing Strategies with Examples

When it comes to real estate marketing, there are very few media formats more engaging than HD video. In fact, 73% of homeowners say they are more likely to list with a realtor offering real estate videos, yet only 12% of the real estate industry currently have YouTube accounts.

Why the dismal numbers, you ask? While there's a huge demand for video content in 2019 and beyond, one of the biggest barriers keeping talented realtors from creating videos is simply the lack of ideas. Technology and social trends are changing at such a rapid pace that it can be difficult to create content that will appeal to home sellers and buyers.

But worry not – we're your "one stop shop" for a reason. In addition to the media and measuring services we offer, we're also here to give you killer video content ideas your audience will love. These real estate videos will delight and convert. Check them out below!
1. An Introduction Video
Why would a buyer or seller want you to represent them? What makes you different from thousands of realtors in your city? An introduction video can help make your competitive advantage clearer. Whether you specialize in inner-city infills or farmhouse homes in rural Alberta, you can be sure that your video will attract high-quality leads after they watch a profile video.
Pro tip: If you lead a real estate team at your brokerage, it would be a good idea to introduce your team members as well! Redline Real Estate Group's video shows clients that they're team players.
2. Personal Tour of Your Latest Listing
This one's a no-brainer. As a real estate professional, we're sure you've come across a ton of homes in your career. And at one point in time, we're sure you've thought to yourself, "You know what, this particular property is special. It definitely deserves a video!"
With video, not only will you be able to showcase aspects of the surrounding community that matter to your buyer, you can show sellers that you're serious about selling the property. Again, very few agents are using the power of video to make their properties stand out. Is your listing getting lost in the noise? Will you be getting enough offers to impress your seller and receive that golden recommendation?
We love the video above because it's narrated by agent Lucas Ramage and captures him walking through the home. Agent voiceovers leave a more personal touch and the buyer will feel as if Lucas is giving them a tour of the property.
Shameless plug: Are you subscribed to our YouTube channel yet? Every week, we post HD video tours of stunning properties in Calgary, Edmonton, and the surrounding areas we think you'll enjoy!
3. A Local Market Update
Nothing says "local expert" like a video outlining the current status of the market. Your clients, especially first-time buyers, are not nearly as knowledgeable as you are, and would appreciate you sharing some tips and tricks for navigating the world of real estate. In the video example above, real estate advisor Rob Vanovermeire shares his views on how to increase the value of your home, given the market conditions in Calgary. Rob is also known for publishing real estate videos on many topics that are proven to help his clients through the home buying process.
Pro tip: Remember, the key is to add value. What kind of information do you think your clients would want to see? Maybe they want to learn about the easiest ways to raise their property value. Or maybe, they want to know whether they should renovate or relocate. The best way to find out is to ask them! You can even document a list of your most frequently asked questions, and create an educational video addressing each one.
4. A Client Testimonial
We love a good testimonial! (Have you checked out our Instagram Reviews highlights?)
Word of mouth has been the best form of advertising for centuries, but that doesn't mean you can't give it a 21st century update and amplify recommendations through video formats. We already know you're pretty awesome, but it makes you look even more credible when your past clients say you're pretty awesome, too!
Marnie Campbell's sellers in the above example share their experiences with working with a stellar realtor. After rounds of interviews, they finally found one they can truly trust and is easy for them to work with.
Pro tip: Videos are just the beginning. Make sure you ask those same clients to leave you a Google or Facebook review for your services.
5. Aerial Views
Take your video marketing to new heights by including aerial footage of the property and surrounding community. Buyers want to know what their lifestyle will be like if they purchased the property. If they have children, they will appreciate aerial views showing how far the school is from the family home. If they're fans of the great outdoors, they'll want to see what parks are available for hiking and other activities. Real estate videos with aerial footage is sure to grab their attention, no matter what their needs are!
Pro tip: Including aerial shots within the first few seconds of your video will grab a viewer's attention with that "WOW!" factor. Our expert videographers know that the longer a potential buyer watches your video, the higher your video will rank across social sharing sites, increasing visibility and discoverability.
What are some of your video marketing ideas? Share them with us on Instagram, Facebook, Twitter, or LinkedIn!
Need a video? Awesome! Let's chat.