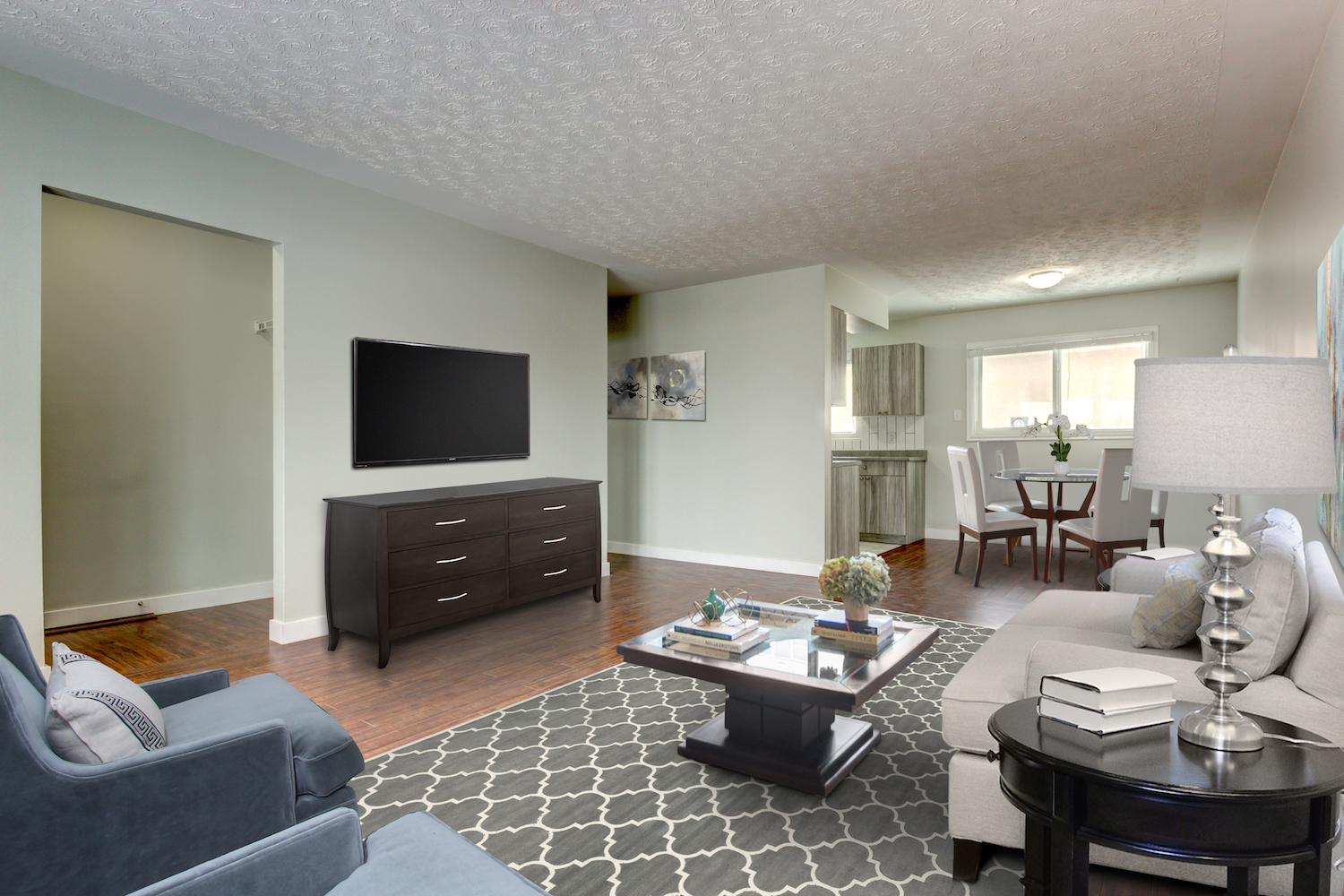 31 Jul

The Pros and Cons of Virtual Staging

As a real estate business, you want to show your clients' properties off to the best of their ability. Selling a property is about selling a lifestyle, and virtual staging can help you suggest how a potential buyer could use and live in the property.

But there are critics of this tool which is why we thought we would take a deeper look at virtual staging, and how it can help you sell properties.
Virtual Staging – Why Bother?
There are many pros to both physical and virtual staging a property. It's no secret that physical staging is expensive. As a result, virtual staging is fast becoming a tool to "dress" empty rooms
Below are some benefits to virtual staging:
Polishes the look and appeal of a property. Virtual staging suggests a lifestyle or a look to rooms and to the property as a whole.
It takes less time.Virtually dressing a room for a photograph is faster than moving or adding furniture.
Cost effective. Physically staging a property can cost hundreds, if not thousands of dollars. Virtual staging is much more cost-effective and convenient an option.
It shows the dimensions of a room better. A photograph of an empty room in the property pamphlet can make the room appear much smaller than it is. Virtual staging fills the space. This gives people an idea of the shape and size of a room and how it could work for them.
It creates a fantastic impression. These first impressions that you, as a real estate agent, will want to create and then harness. It is this favourable first impression that secures viewing and then the successful sale for the seller.
Increases memorability. As the real estate agent, you want the property to be memorable for all the right reasons. And the process of virtual staging could be the contributing factor in that. If there are certain parts of the property you want to emphasise, virtual staging can be the tool to use.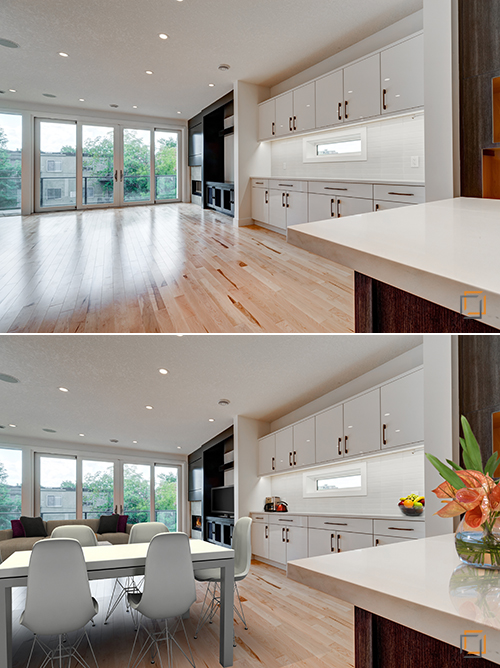 The Cons of Virtual Staging
There are some concerns with virtual staging.
Some critics say that overdone virtual staging gives a false impression. On one hand, experts say that buyers don't like an empty room. But on the other, buyers will tell you that this is how they prefer to see a property.
Virtual staging could potentially allow you to give the best of both worlds to potential buyers. Our experienced team understand that virtual staging needs to be completed well, and responsibly too. This is why we create virtual staged rooms that fit with the dimensions of a space. Doing so creates the right first impression.
There is also a criticism that virtual staging takes away from the buyer's imagination. They are, after all, not buying the sofa with the cushions, but buying the property that surrounds it.
This means that they can have difficulty seeing their things and possessions, and their lives living in that space.
Done right, however, virtual staging is the ideal tool for showing potential buyers how the home fits with their lifestyle. This is why our design team creates a virtual stage room by room. They ensure it fits with the location and style of the property.
And finally, there are some critics of the process that say virtual staging dupes people. In other words, a potential buyer looks at the property sheet, likes what they see but when they see the property 'in the flesh', they are disappointed. They may assume that there is a story behind why the vendors moved out 'so quickly'!
However, the answer lays in how virtual staging is used. This means having the best company with great design teams is key. They can create virtually staged photos of properties that create interest without falsely advertising it.
(Read more: 6 Benefits of Virtual Staging in Real Estate Marketing)
A Creative Tool
Virtual staging is a tool that is used by others too. Interior designers show their clients what a room could look like in a certain shade or with furniture added. Virtual staging can help you to create the narrative of a property that potential buyers need.
Why not show your buyers what a property could offer them with our virtual staging service? Contact our team of experts to beautify your listing!