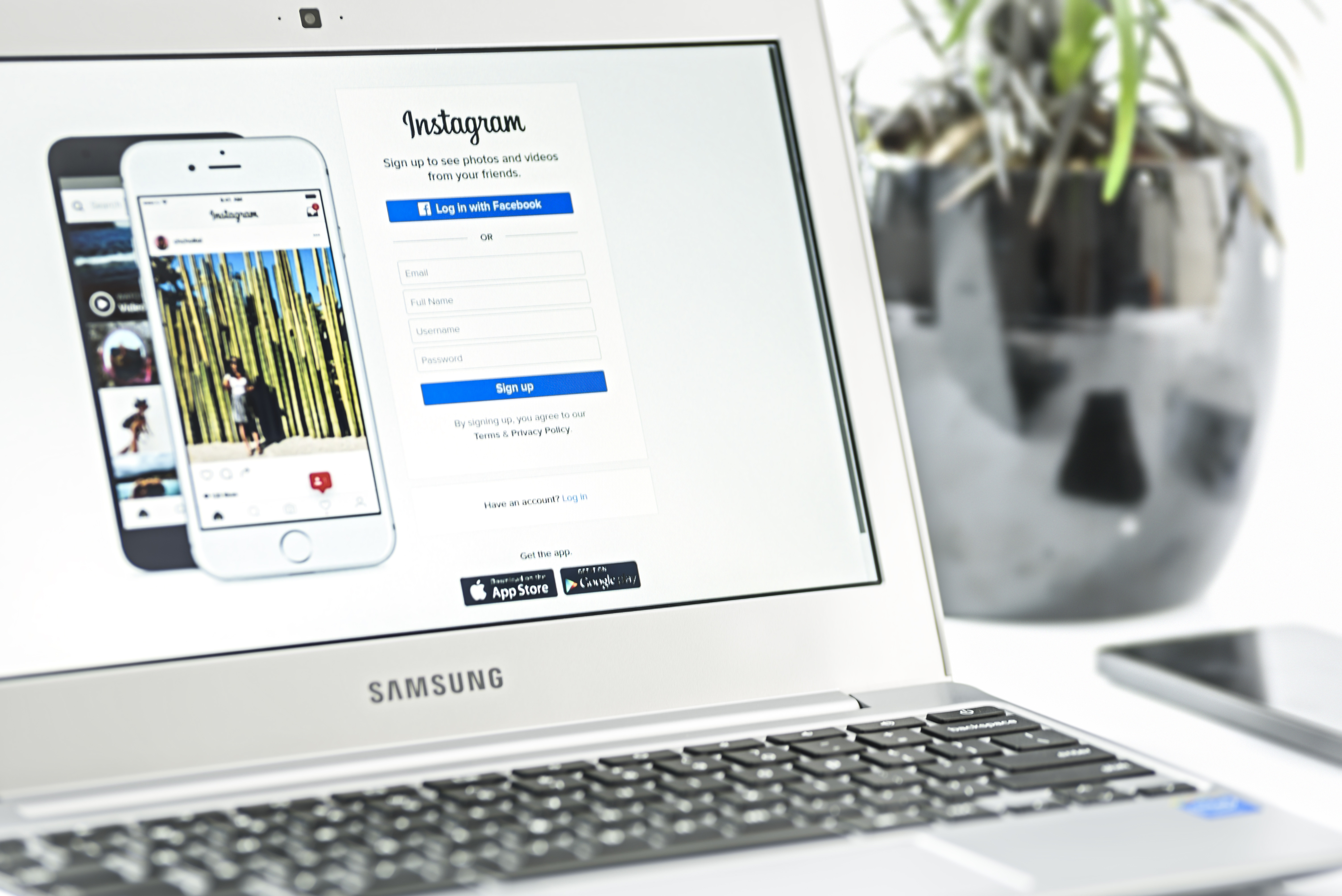 28 Apr

How to Use Instagram for Real Estate Marketing

With so many social media platforms, it can be difficult for you to navigate which platform will be the most beneficial for marketing your listings and yourself as a realtor. Sona Visual's team is here with a new blog series to help you decide which social channels will complement your marketing plan! This series of posts will cover Instagram, Facebook, LinkedIn, Twitter and YouTube. Keep reading to learn all about popular (and consistently growing) world of Instagram!
Insta-what?
If you are not currently using Instagram, you should consider this platform for marketing your listings and yourself. Instagram is a visual-rich platform. It allows you to share photos, videos and slideshows of yourself, your listings, your team, and even client testimonials.
Founded in 2010, Instagram is certainly one of the newer platforms, but don't confuse newness with ineffectiveness! Over 70% of US businesses market themselves on Instagram. Furthermore, B2C businesses are shown to focus their marketing efforts on Instagram more than other platforms. These focused marketing efforts translate directly into increased leads, sales, and networking for your business!
Image driven marketing can be highly effective. It can even be enough to spur action from your existing or potential client. If a potential homebuyer sees great media on your Instagram highlighting your listing, those images alone can be strong enough to get them to contact you! According to Instagram Advertiser stats, 75% of users take action after viewing an Instagram post.
Speaking of Instagram, are you following us yet?
Consistency is King
On Instagram, one of the easiest pitfalls to be ensnared in is a poorly planned and curated feed. We understand that you barely have enough hours in your day to get through your open houses, paperwork, uploading new listings; never mind all of your personal obligations! You may feel like taking on another social media platform will be too big of a commitment. However, the time you spend curating fabulous content can translate directly into a home sale.
To ensure you spend less time each day deciding what and when to post, follow these easy steps for a painless posting process:
Curate images ahead of time.
Did you get professional photos or a professional video done of your upcoming listing? Create folders to store these in. We recommend planning your content around an aesthetic (all light images, all dark images, all blue-hued images etc). Once you decide on an aesthetic that complements your personal brand, it's easy to file appropriate images into each folder.
(Read more: Why professional photography matters in real estate)
Alternate your post style.
Part of visualization is balance. We look for balance in everything, even Instagram feeds! If you post too many dark images, or too many images with text on them in a row, it can begin to look careless and messy.
Decide on what to show-and-tell.
As a realtor, you have many hats you wear and often many things you participate in. You may volunteer with Habitat for Humanity, or teach young, new realtors how to network. Decide what aspects of yourself, and your business, you wish to highlight and run with it! Do you stage your properties? Decide if you want to share that process of taking a home from empty to impressive, or only share final products. Just remember to keep everything within your brand boundaries.
Schedule it.
Just as much as you schedule your own life to remain organized, schedule your Instagram posts to save precious time every day. While there is no native way on Instagram to pre-schedule posts, you can use an app like HootSuite or Later to do this for you. Alternatively, you can set a reminder in your calendar to post on Instagram. Combining a reminder with a repository of curated content can be a great time-saver as well!
Should I post me or my business on Instagram?
One of the considerations you should make as a realtor on Instagram is how to balance your posts. You can mix up your personal ones with your business ones if you wish. Should you be posting yourself as a realtor or your properties? Branding yourself as a realtor does involve sharing part of your personal life. Our last blog post mentions how humanization is a major social trend for 2017. B2C businesses need to stand out from the crowded realtor arena and be relatable to capture finicky Millennial audiences. 
In part, how much of yourself you share is up to you. However, we strongly recommend to have a personal Instagram account and a private Instagram account for your more private photos, like your cute toddler playing in their bath. While humanizing yourself as a branding technique is really powerful, there is definitely such a thing as T.M.I. (too much information) for your clients! We like to use the rule, "If you wouldn't show your grandma, don't show your client".
Building brand awareness
The point of social media, particularly Instagram, is to increase your brand awareness for free. So while it is great to include some behind-the-scenes moments from your life, keep the Vegas pool party shots on your (separate!) personal Instagram account.
When it comes to deciding between representing yourself or your listings on Instagram, the choice is ultimately yours. It comes down to how comfortable you are sharing yourself online, and how much time you have to dedicate to this platform. If you have a great assistant who can snap photos of you throughout your workday, or during open houses, you may be more inclined to market yourself. However, if you are pressed for time or just not interested in showcasing yourself, you may want to use Instagram as an extension of the MLS and highlight your listings instead.
Developing content for Instagram
Your life as a realtor provides plenty of awesome instances to capture creative content. However, if you want to truly be at the top of your Instagram game and inspire your fellow colleagues, competitors, and clients, it is wise to invest in a little professional help. Sona Visual offers HDR photography services to expertly capture and highlight your listing and its features, or even you and your team! We can work together with you to learn more about your branding prior to the shoot so that we may capture photos that help represent your aesthetic where possible. If you're looking for something more advanced to complement your marketing strategy, we also offer HD videos.
Stay tuned
We will soon be rolling out a new additional video service, where we provide Instagram-optimized teasers for your property video. Stay tuned as we announce this new service in the near future.
If you want to learn more about how Sona Visual can help you create fabulous content for your Instagram profile, give us a call today!