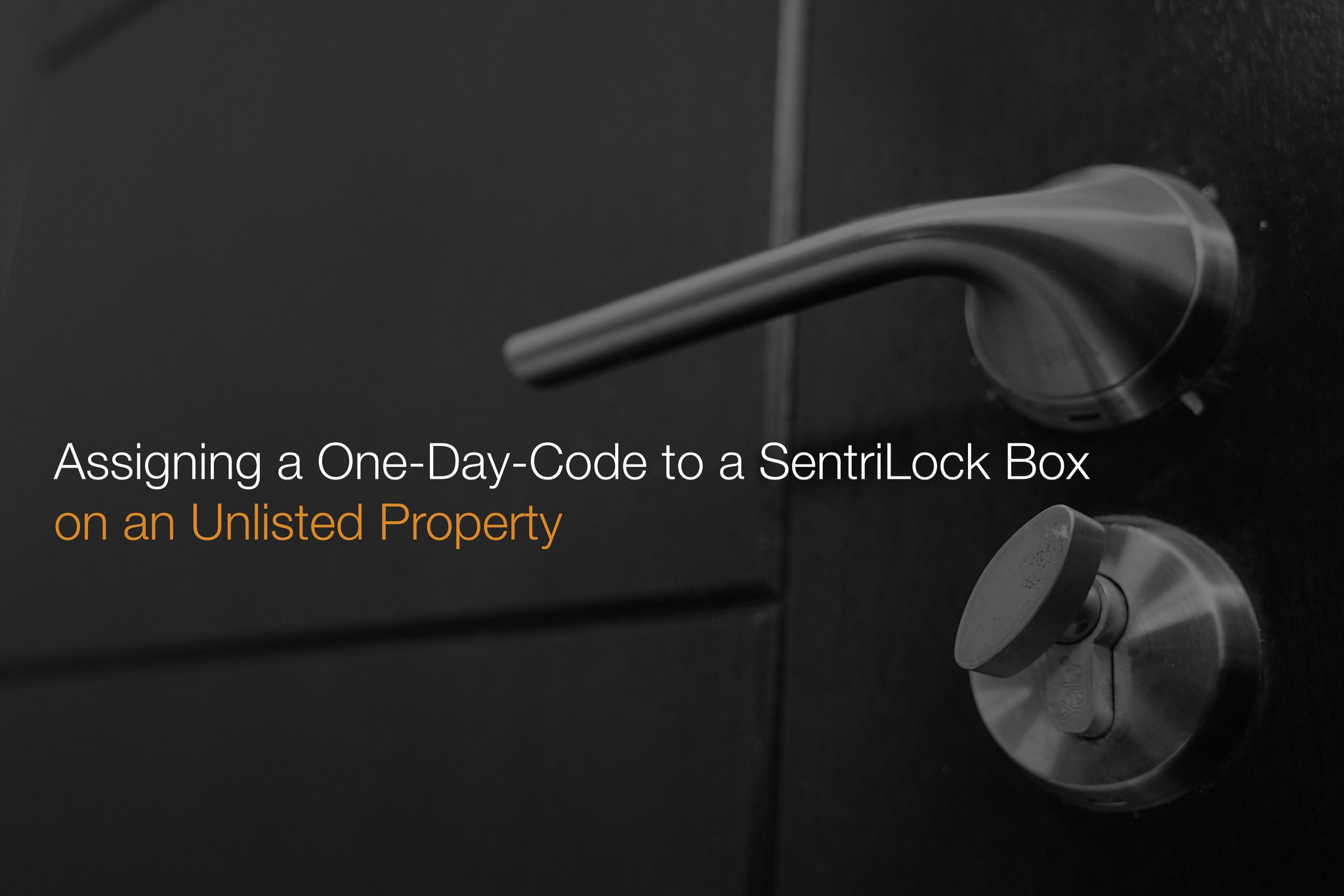 23 Nov

Assigning a One-Day-Code to a SentriLock Box on an Unlisted Property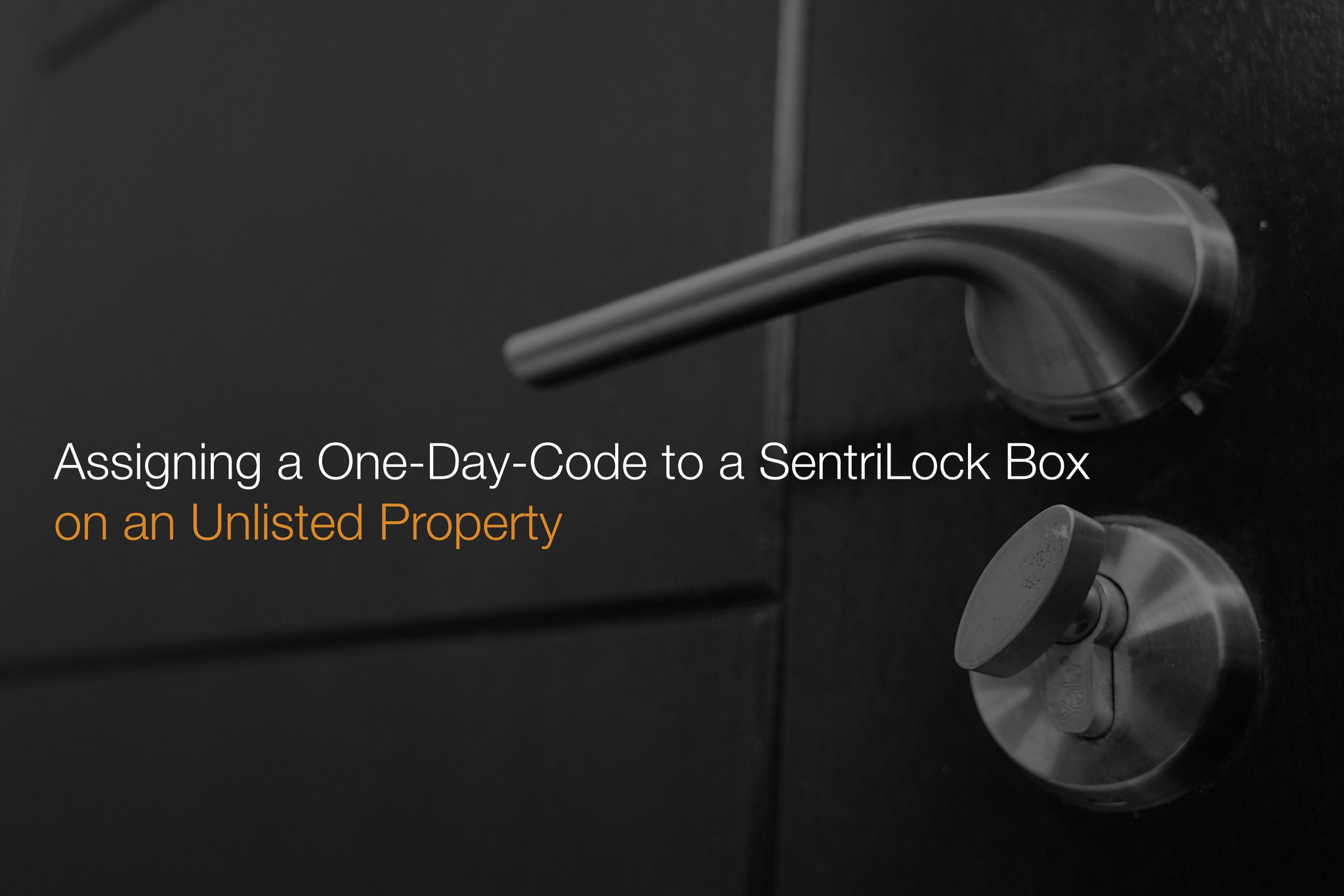 Adding a One-Day-Code to an Unlisted Property
SentriLock Boxes are an excellent way to allow a service provider access a property for sale, if you are unable to meet them on site. Perhaps you need to have the property measured, photographed, filmed for a property video or even have a Matterport tour completed.
However, SentriLock requires a listing to be active and live on the MLS in order to assign a one-day-code to the property. If you require a service provider to visit the site to take photographs in order to be able to list your property, this can pose a fairly significant problem!
Sona Visual has teamed up with the Calgary Home Boys to create a step-by-step video tutorial. This tutorial walks you through how to setup a property listing that is not yet live on the MLS, so that you may assign a SentriLock Box one-day-code to the unlisted property.
Adding a One-Day-Code Using the SentriLock Website:
Go to SentriLock.com and click on the 'Agent Login' button in the top, right-hand corner
Input your CREB identification into the login box, which is the same way you login to Matrix and then press 'Click to Login'
On the top bar, you will see a link that says 'My Listings'. Click on that
You will be taken to a new page that displays a table of your current listings
If you want to add a listing, click on 'Add a Listing' on the top, far left-hand corner
A new table will come up with boxes highlighted in blue, which you will fill in
First select yourself under the field 'Select an Agent' and after choosing yourself from the pop-up window, click 'Submit Changes'
There is no MLS number, so skip that field and simply input the address, the city, and province and click 'Save Changes'
You will automatically be returned to the page that displays a table of your current listings
You will see the property you just added as a 'Manual Entry Listing' within the table
When you visit the SentriLock App, the manually entered listing will appear to which you may assign a one-day-code
Once you have successfully completed these steps, you will be able to assign a one-day-code to your SentriLock Box, whether the property is listed or not.
Assigning the SentriLock Box to a Property:
You may also assign a SentriLock Box to a property that is not currently listed on the MLS. Let's say you want to assign a lockbox while you are at the property so that the SentriLock Box can automatically connect once the property goes live. If that is all you need to do, you would complete the steps below:
Open your SentriLock App and sign in to your account
During the 'Assign to Property' process, click on the 'Property Not Found?' button
Enter the property's number of the street address (e.g. 1234 Main Street SW, you would enter 1234) and click 'Ok'
Click on 'Assign to Property' and receive a confirmation notification that you have successfully assigned a box to a pending listing
The SentriLock system will look for this pending listing to be added to the MLS over the next few days
Once it has been added the assignment will be complete
This works to assign the lockbox to the property. However if you follow only these steps you cannot get a one-day-code on the property. If you require a service provider to visit the property prior to listing, this is a significant block. Therefore it is necessary to follow the initial instructions on the SentriLock Box website to add the property listing in order to be able to assign a one-day-code.
Please feel free to share this article, or video, with your realtor and broker friends! Thanks to John Mayberry of the Calgary Home Boys for helping us with the information for this video tutorial.