27 Jul

RECA, CREB, and EREB Measurement Guideline Updates – What You Need to Know
Navigating through Alberta's new property measurement guidelines between CREB, EREB and RECA can certainly be tricky. Many of our clients have been coming to us confused with many questions and uncertainties! Well fear no more for navigating through these changes, as our team has consulted with CREB, EREB, and RECA to help guide you through these measurement updates.
For starters, EREB has fully adopted the guidelines set by RECA, so now there are actually no differences between these two. CREB however, differs in a few areas than RECA, so we will provide clarification below on the distinct differences between the two.
Conventional Condos
All guidelines between CREB/ RECA are identical when measuring conventional condos. The guideline is to measure square footage from paint to paint. This means measuring the space from the interior wall paint on the end of the room, to the interior wall paint on the other end of the room.
However, that the most common issue that arises with Condos is when agents use the numbers registered by the city as square footage. They are usually incorrect according to the Real Estate MLS guidelines for listing a property, and can be extremely misleading. When the condo publishes the square footage of a unit, it often includes the balcony. It can even include the parking stall, or any storage in front of the parking stall. This error could lead to a 100-200 square feet difference from the RMS/CREB square footage, which is significant.
Single Family Detached Homes
For Single Family detached homes, the above grade guidelines for CREB and RECA are identical. The guideline for the main level is to measure to the outside of the exterior walls, at the foundation. For upper floor area, measure to the exterior wall surface.
When it comes to the below grade area, there is a small amendment to the RECA (RMS) guidelines. It essentially 'relaxes' the disclosure requirements. It's important to remember that below grade levels can not be included in the RMS area. Often, real estate professionals measure and communicate below grade levels, which is a huge mistake. This includes the utility and mechanical areas, provided:
the communication clearly indicates the area measurements are for below grade levels
they include how they calculated the measurement (from exterior or interior measurements)
any representation of finished vs. un finished space must not be misleading
they include a disclosure statement if the below grade area does not meet the minimum 2.13 metres (7 feet) ceiling height requirement (discussed in Principle 7 of the RMS guidelines)
Semi-detached and Attached Homes
This is where the two guidelines are most different.
The above grade CREB guideline: Measure to the exterior wall surfaces (exterior of walls that aren't connected to your neighbours walls), and to the centre of any party walls (common walls), by assuming the stud length (2×4 or 2×6).
The above grade RECA guideline: Measure to the interior wall surfaces (paint to paint) of all walls (party walls as well as walls that aren't connected to your neighbours walls).
Similar to single family detached homes, there is a small amendment to the RECA (RMS) guidelines. The change essentially 'relaxes' the disclosure requirements of the below grade area (as stated above). Previously, the utility or mechanical areas needed to be excluded.
What to List on MLS
There are now new requirements when listing measurements on MLS.
As mentioned earlier, for Edmonton, EREB has adopted the new RECA guidelines. So what does this mean for you? Edmonton MLS listings will simply include RMS measurements.
For Calgary, MLS listings include CREB measurements on the listing. But you'll also have to include the RECA (RMS) measurements in the public remarks section.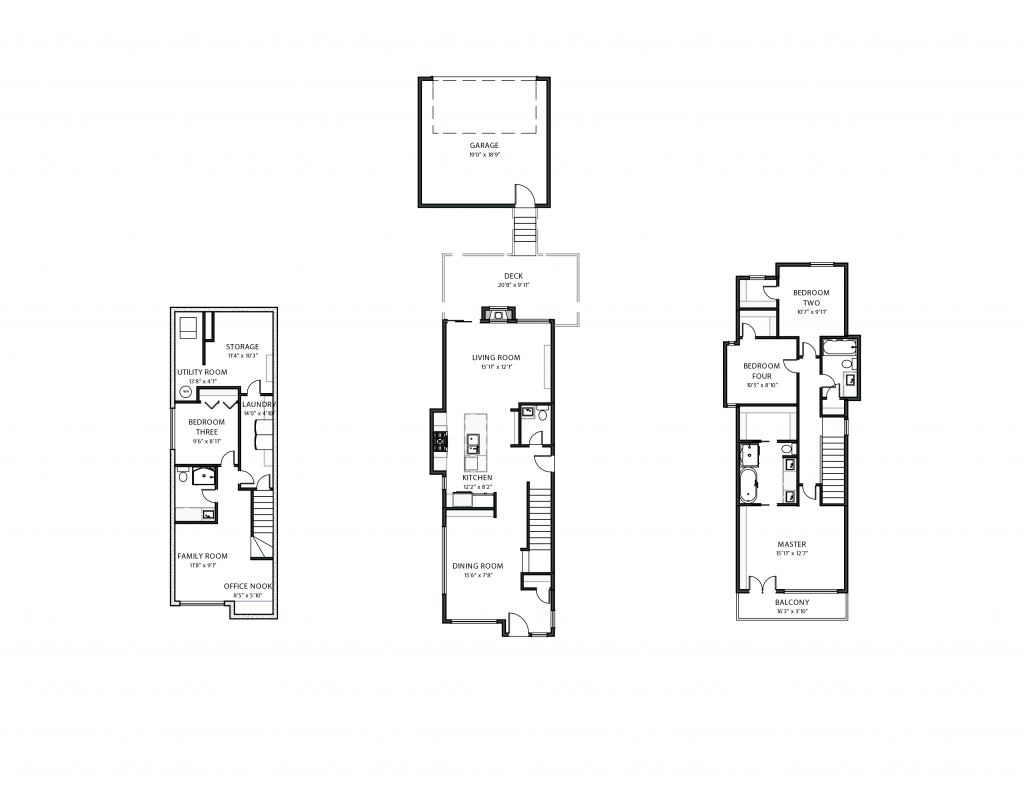 More work, more cost?
With the new guideline changes, we understand it comes with more work for you as the Realtor, and also us; we totally feel you! So given the new guidelines, we have decided to now provide an updated measure report with BOTH measurement standards. Although the work has increased, our pricing is still the same as before!
Our measure reports will include the breakdown of each room. They will also include the total square footage in all standards required by your local guidelines. MLS only requires Realtors to list above grade square footage. But our team goes above and beyond. Sona Visual will include above, below, and total square footage, since we know that potential buyers request this additional information.
Professional measurements need insurance!
As a general tip, when sourcing a measuring provider we recommend hiring a team who is Errors & Omissions insured. This means that they will take full responsibility for any measurements liabilities, leaving you with zero risk. Hiring a company that has general liability insurance is also a good idea. Especially since you're letting them into your client's homes. Check and see what equipment the provider uses. Laser distance finders are the most accurate, and you want to ensure that their software is up to date. Last, if you work with commercial properties, you'll want to check that the provider is BOMA Certified.
Sona Visual checks off on all the above-mentioned requirements, working closely with the members at the boards. We are proud to have developed the reputation as a reliable measurement provider by these organizations.
Floor plans as a marketing tool
We also offer 2D marketable Floor Plans. These are drafted by our team in house and can be customized with your branding and contact information. You can even add an additional marketing piece to have for open houses. Any change requests and adjustments could also be made in a timely manner because our team creates the plans in-house. No need to contact a 3rd party editor!
If you have any questions or further concerns regarding the recent measurement guideline updates, please feel free to contact our team. We would be happy to help you through any confusion.
With these updates, the Sona Visual team has been requested to speak at several brokerages to review these industry changes in person. If you're interested in having our team visit your brokerage to educate you and your fellow associates on the topic, please contact us to arrange!
RECA, CREB, and EREB are able to make changes to guidelines at anytime. The accuracy of this guide is only consistent with the date this article was published.
This is also NOT a complete guide, but a simplification of the common differences to help clear some confusion. You must be diligent and read the complete RMS, CREB and/or EREB rules in order to ensure you remain in compliance. The RMS document can be found via this link here.