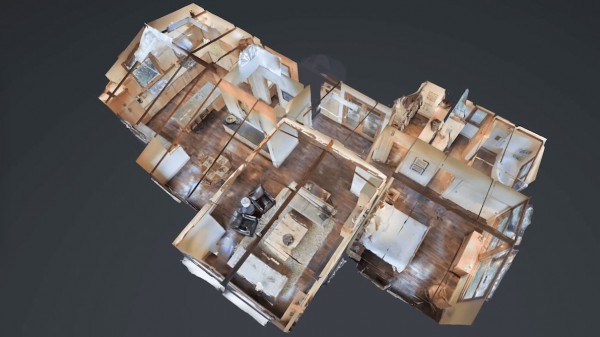 18 May

What Is Matterport and How Can It Help My Real Estate Business?

Sona Visual is excited to announce the introduction of Matterport into our service offerings! Matterport is a new technology, that is truly going to revolutionize the real estate media market.
What is Matterport?
Matterport is essentially a three-dimensional representation of a space that allows you to virtually "walk through" the space to experience it as if you were physically there. Matterport utilizes special camera camera equipment to create these three-dimensional visuals.
Why use 3D?
In our day-to-day lives, we experience things spatially. Our brains calculate the depths and dimensions of the things around us. With Matterport, individuals can fully immerse themselves in a space, rather than just seeing a flat visual of it.
What are the benefits of using Matterport?
Matterport allows you gain better informed prospects → Matterport doesn't leave much to the imagination. Viewing and navigating a Matterport space is like virtually walking through the home itself. This way, clients are able to see every nook and cranny of a house, before even getting a physical tour of the home. The clients who do request a home tour will be clients that are highly interested in the home, making them valuable customers to you.

Increase engagement by 300% → It used to be that if you had a video in addition to photos on a real estate listing, engagement would increase. But with the introduction of this new technology, Matterport is taking video tours to a whole new level, which is peaking the interests of many.

Enhance your existing marketing channels → Matterport can be shared throughout a variety of social media channels to increase your reach and engagement.
Matter can be used in a variety of spaces
Matterport is an effective tool to use for commercial and industrial real estate spaces.
Can I create a Matterport space myself?
Although the Matterport Pro Camera is simple to use, it comes with an expensive price tag to own. In addition, you need the Matterport cloud for processing, hosting and streaming your spaces. A few other pieces of equipment are also required. Hiring a professional for Matterport services will make the process more streamlined. 
To learn more about Matterport and how it can leverage your current listings, contact Sona Visual today.