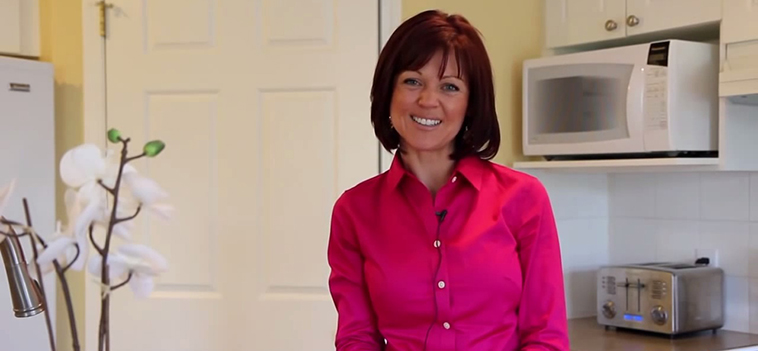 28 Mar

5 Best Tips for Speaking on Camera

We've worked with many realtors to create videos that help them leverage their property listings as well as their personal agent exposure. Presenting in front of a camera isn't something that comes naturally for many. But since we take great pride in the quality of work that we deliver, we work with our clients to ensure that they feel comfortable on camera and therefore produce something that they are proud to show off.

Below are 5 of the best tips to consider when speaking on camera: 
1. Know your material
The more confident you are with the material you are presenting, the more confident you will appear on screen. If you are hesitate or have doubts about the information you are delivering, you are going to stutter and pause – therefore allowing the audience to lose confidence in you.
(Read more: How realtor profile videos can help you create a recognizable brand)
2. Know your audience
Who are you trying to target with this video? Take that into considering because that may influence the type of language and tone you use. Being conscious of specific keywords that may catch the attention of your targeted audience and help you connect better with your viewers.
3. Ask for feedback
Our videographers have worked with a range of realtors. Some who are superstars on camera, and some who aren't so much. But that doesn't mean you can't be! Since our videographer is the first one to see you on screen, they are a great resource to get some feedback. Especially since they have worked with many realtors and are able to see how each of them can improve. Feel free to also ask to watch a few playbacks so you can improve along the way.
4. Concentrate on the message
Being hooked up with microphone wires and having a giant lens in your face isn't everyone's idea of a relaxing environment. You may feel anxious and nervous – and it'll show on camera. How to avoid that? Focus on the message that you are delivering. The more you concentrate on the content and what you are saying, the less you'll be distracted and worried about how you are saying it.
5. Be yourself
We know this is a cliche. But there's a reason why. These videos are a great opportunity for you to introduce yourself to a new audience. Show them how you are different than the next guy over, and that you're not just a monotoned robot presenting a property. Relax, have fun, and be yourself!
If you're ready to step up your marketing game, call us today! We'd love to chat about video and other multimedia solutions to help you sell sell sell!