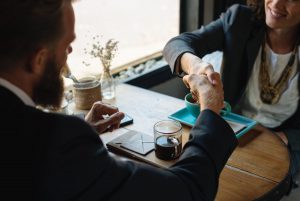 The business world is all about balancing the books. On one hand, businesses want quality products but, to keep overheads low and profits high, price needs to be at the lower end of the scale.
As Warren Buffet famously said "price is what you pay; value is what you get" suggesting that the cents and dollars paid for a product and service is different to the value that is bestowed upon it. If you pay top dollar for something, do you value it more? If you pay less, do your expectations of value decrease? If you know that by paying a little extra, you have a better quality product from a leading local company, is the perceived value higher?
In many ways, customer care and service is the value aspect of a business, the price is what you pay for a specific service or product. And we believe that value is about people, long-term relationships and a working partnership that clearly benefits your business and ours.
Building on Value, Not Just Price
We believe that building our business on value has clear benefits, as opposed to heading into price wars;
#1 Reputation
All businesses, no matter what industry or sector, are in a crowded market place. In our line of work, the online digital world has revolutionised the way our clients run their businesses. Photoshopping photographs, producing in-house videos and virtual tours all seem easy things to do – just download a piece of software and spend hours hunched over your PC.
As a business, because we focus on the quality of the product we produce for our clients, value is second-to-none. We may or may not be "the cheapest" but our reputation as one of the most recognized companies for offering the best in high quality media to real estate clients is more valuable than cost alone.
#2 Building Relationships
What sets a company apart – like us – is the longevity and fruitfulness of relationships. Especially in a creative industry such as ours, understanding a client's needs develop and improve over time. Whilst we do carry out one-off assignments, there is no doubt of the growing value of relationships built over the longer term.
Essentially, we find common ground, we understand your likes and dislikes better, and we can mould our service to give you what you want and need the first time. There is surely just as much value in getting the best experience as there is the best product.
#3 Custom Service
For us, the difference between price and value is the difference between an 'off the rack' dress and a custom designed dress. 'Off the rack' suffices in many ways: cheaper, a fit that can be slightly tailored but essentially, someone else could have the same dress. Colours and patterns are limited with only the most basic of additions will customise it, such as a scarf or a piece of costume jewellery.
A custom designed dress – like the creative media services we offer – has a higher value to it because it is personalised, it is unique and in a sea of similar dresses, yours will stand out.
In the real estate market, there are many competing businesses and agents. You want to grab the best sales opportunities, be the go-to real estate agent in the area or in your sector of the property market. What makes you stand out is the service you offer, along with the customised and high quality virtual tours, the excellent photography for the detail sheets and the accurate measurements and details.
So which would you choose for your business – the 'off the rack', 'that will do' approach? Or will you look to create a sense of uniqueness and unparalleled value to your business with bespoke creative services?
#4 Shared Core Values
Value is not just measured in monetary terms, but in how we feel about a service or product. As a real estate business, you will have core values, as we do. And by linking and working with a business that is guided by values and principles, and not just price, you get the best service and product for you. Your values – and ours – show the world (or your clients, at least) the framework within which you operate and how you do business.
Value Over Price
Value, we think, says so much more than price. The cost of a service or a product is literally the tangible amount of cash you part with to buy something, whether that is professional photography or a coffee from a local retailer. Value is intrinsic to a business, the 'how and why' of their company or organisation. We believe that quality is more important than price because sending the right message is beneficial in the long run, than one-off, 'cheap' services.